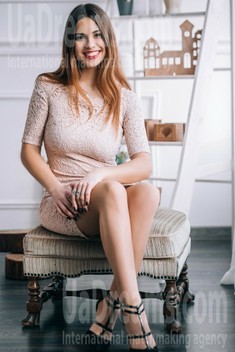 My future goals are
I just want to be happy, to have a wonderful family, to be healthy, to feel love and care of my future husband. This is what I want most of all. I believe that with the help of my beloved man I will achieve all my goals, as our love to each other will inspire me. I have never been abroad yet and I would really like to visit some beautiful and interesting places with my man in the future. I like to help other people and to do some charity work. I would like to open a shelter for homeless people or an orphanage one day.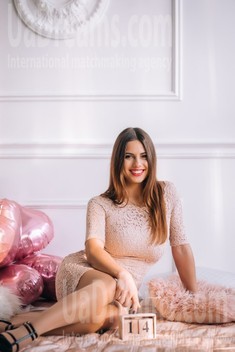 My typical day
I usually wake up early in the morning and I always try to think about something very positive when I wake up, as it helps me to have a good start of my day.:) I also like to do some simple morning exercises while listening to my favorite music and I eat something healthy for breakfast. Then I go to the university where I have my classes and after my classes I go to my work. I like my work and I like working in the cafe in one of our big fitness centers. It is important for me to lead a healthy lifestyle and I like that there are only healthy drinks in that cafe where I work.
See her fascinating movements and charming smile...
Feel as if it was your first date with this lady — it is worth 1000 pictures!
Watch this video for FREE
Get a much better idea of the lady's personality!
Discover her life and secrets no other men know :)
It's intriguing like finding an unknown world...


About my family
I love my family very much and I have wonderful parents who always support me. I'm very close with both of my parents, but we have very similar personalities with my dad and we always have something to talk about. I live and study in a different city and not where my parents live, but I visit them almost every weekend.I have only one grandmother and she lives not very far from that city where my parents live. I like to visit her too. I also have a stepbrother and we have good relationship with him also, but we don't meet with him often.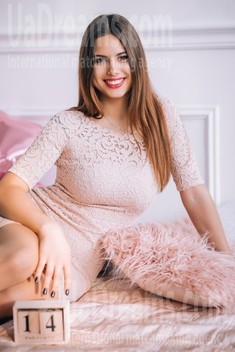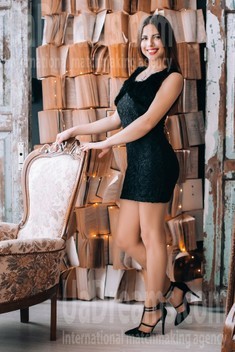 The type of man that I desire
I want to have such a man by my side with whom I will always feel very comfortable and happy, who will support me and will make me feel special. I don't like to quarrel and to argue. I think that if two people argue and fight often, it will ruin their relationship. I hope that my man will be kind and not aggressive. Of course being faithful in relationship is very important for me too and I hope that my man will be faithful and loyal. It will be great if he likes sport and if we go to gym together from time to time. I want us to enjoy doing everything together.
Domestic abilities
I live in dorm rooms near my university and I share my room with three other ladies. We have very nice relationship with them and we usually do cleaning in our room in turns. Of course our room always looks very nice, clean and cozy. I have learned how to do some chores since I was little girl and I like doing it. I dream about making that home where I will live with my future husband nice and cozy. I would be glad to decorate it with some beautiful things. flowers and plants. My father always helps my mom with doing chores and I think it is great.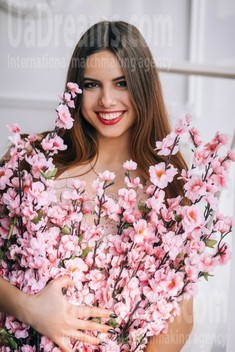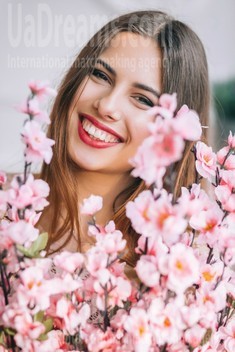 How would I describe myself
I can describe myself as a very positive, active and cheerful lady first of all.:) You can see that from my photos that I like to smile very much and I believe that my smile helps me in my life a lot. People usually like me and I can make friends easily.:) My smile also helps me at my work and with my studies, but I wasn't lucky to find true love yet and that's why I have joined this site. I want to find a nice man who will fill emptiness in my heart with his love and care and who will make me happy.
What I do in my leisure time?
I'm usually very busy with my work and with my studies, but when I have free time I like to cook something, to read a good book or to listen to the music. I like going to gym or to the swimming pool with my friends. We also like doing shopping with my friends, walking in the park or visiting some interesting places in our city and outside of it. I usually visit my parents on weekends and it is always nice for me to see them. I like to cook something with my mother or with my granny. I and my dad like to go fishing sometimes.:)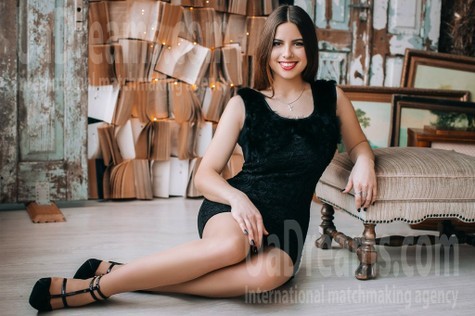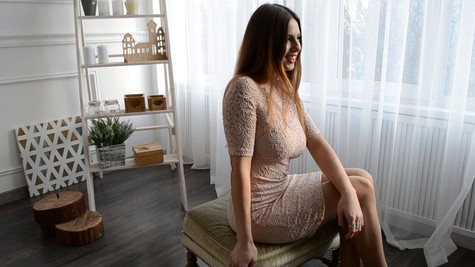 Get a much better idea of the lady's personality!
Discover her life and secrets no other men know :)
It's intriguing like finding an unknown world...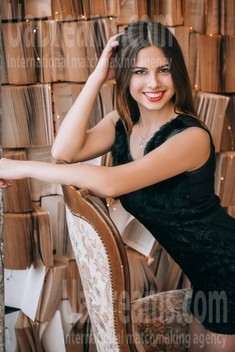 Our personal opinion of this Lady
The lady makes a very good impression from the first moment you talk with her, as she is very smiley, talkative and kind. She is also smart, hard-working and helpful. It is very important for this lady to be happily married and her intentions to find her future husband here are very serious.