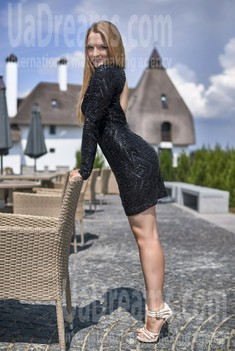 How would I describe myself
I like coffee and I can say that a cup of it makes my day. I like exotic flowers. As for my job includes work with entertaining events. I am an art director in one of such organizations. It is nice to give happiness to kids. I am a very creative person and I like to give all my energy to kids and get positive emotions in return. To be honest I am afraid of the darkness, so I need a beloved one next to me to feel brave. I like children and animals. I adore nature and use any opportunity to meet a friend for BBQ or to go out. I like hand-made decorations.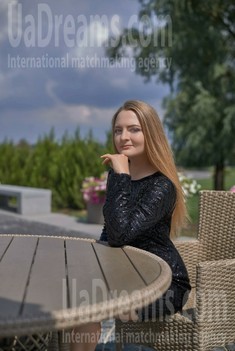 What I do in my leisure time?
I have much energy for many things in my life. I like reading books, watching movies, spend time in the woods or nature, outdoors. I like to ride a bicycle. Painting is also my hobby. I like to travel to different cities and places to make some pictures. I meet friends and spend time with relatives. I do sports, listen to music, cook and I also like to have a good and healthy sIeep at night. I love flowers and I even had floristics courses.
See her fascinating movements and charming smile...
Feel as if it was your first date with this lady — it is worth 1000 pictures!
Watch this video for FREE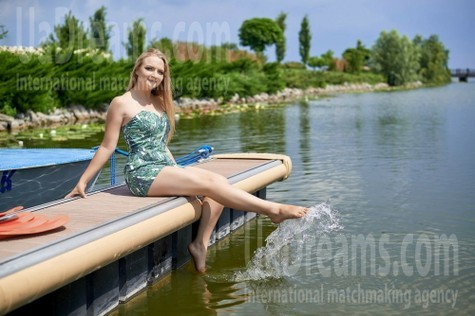 About my family
We are 4 in the family. I have parents and my younger sister. She is 10 years younger than me. I have good relations with mom but the best way to share my secrets and emotions is to share them with my sister. She is a bit young but we are friendly to open each other some secrets.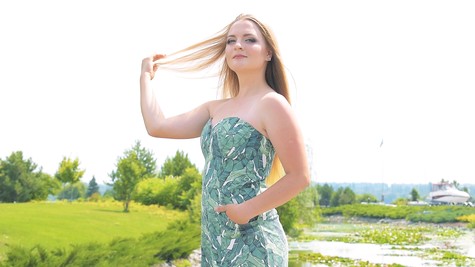 Get a much better idea of the lady's personality!
Discover her life and secrets no other men know :)
It's intriguing like finding an unknown world...


Our personal opinion of this Lady
Cheerful, happy and creative lady. Always positive. Wants to find real love and likes to cook.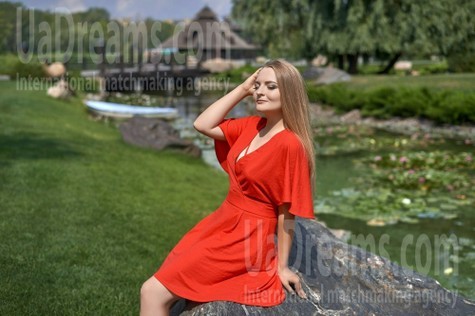 My future goals are
The first goal of my life and the most important one is to have a friendly and loving family that I can create with my beloved. Then I wish to be successful in any business I do or any job I like. I do not want to become lazy ever in my life and I will never stop developing my personality. To get more friends and to create a nice atmosphere for meetings.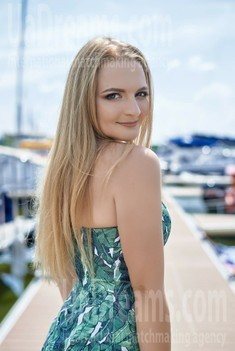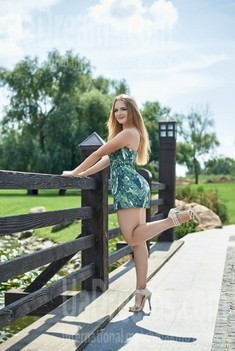 My typical day
My morning starts with morning exercises. No matter how sIeepy I am I like to feel fresh and move. Then I get ready for breakfast. Work is my favorite thing to do. I can combine work and listening to music. After work I wish to spend a couple of minutes or hours alone walking and to forget about bad moments of the day. To get rid of stress. Then I come back home, meet friends, cook or just relax and ready for sIeep and think about my next day. I don't forget to dream before falling asIeep. I have time for traveling and can easily get ready for a new adventure.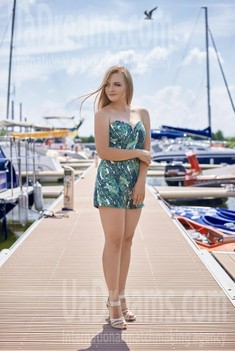 The type of man that I desire
Reliable man is a must. I want to see him honest, kind, with warm heart ( but not letting anyone use his kind character ). I hope that he will share my interests and I can learn something new from him. I think, it should be a person with who we can click with less words and more feelings and intuition. If he has goals in life, it will be even better because I wish and can be his muse and his motivation in life. I believe in dialogue between a man and a woman for healthy relationship.