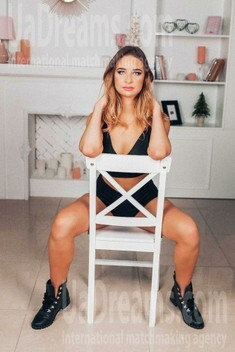 About my family
I grew up in a full family. My parents brought me as a good and happy girl) My parents are a good example of love and understanding.. My mother taught me how to be a good house-wife... so I think I can cook the best vareniky and galushka - national Poltava dishes. I have an older sister - Inna. We are quite close) we see each other very often, and she is my best adviser))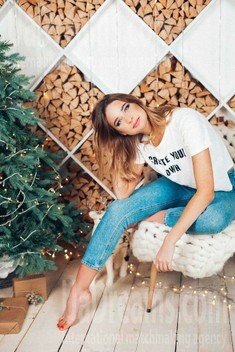 How would I describe myself
I love life and I am open for a new friend in my life. I truly hope I will find a good man here, who is open and kind person who can see that a glass is half full instead of glass a half empty... I consider myself an optimist and positive thinker)) I'll be happy if we are on the same page or I can help you to be more positive and maybe open a new world for you) anyway - write me if you are interested)
See her fascinating movements and charming smile...
Feel as if it was your first date with this lady — it is worth 1000 pictures!
Watch this video for FREE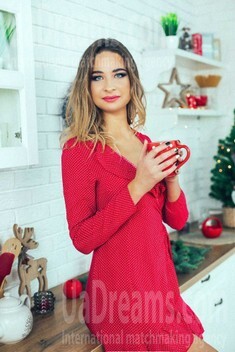 The type of man that I desire
I want to meet a simple man with who I feel harmony and comfort.. I think that is not so many things are needed to be happy .. So, it is not important to have some special qualities for a man, it is important for me to feel that this man is 'my person'!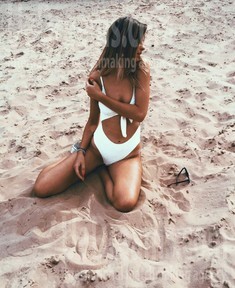 My future goals are
My main future goal - to be a good human-being, a good example for my family.. I think that is important to be a happy person and share that happiness with other people.. I am a happy person who is looking for a man to share it .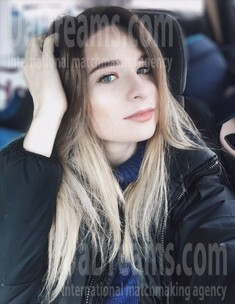 Our personal opinion of this Lady
The lady is very open, kind and positive. She is very serious about finding her match!
My typical day
My typical day consists of very simple things I should do every day - morning exercises, healthy breakfast, some domestic things to do, then I go to work, after work I go to the gym and in the evening I like to read some book or watch some movie.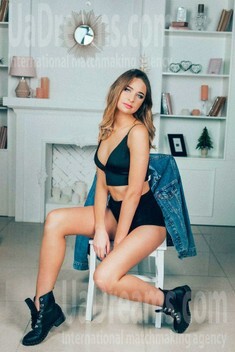 What I do in my leisure time?
I love traveling, visiting new places... I love walking in the city, taking pictures of the different things - sun rise or sun set.. I love to communicate with people, to discuss different things. One of my passions - reading different literature, which makes me better and smarter:) Also, I love going to the gym, work on my body... Sometimes I visit different master-classes on self-development ...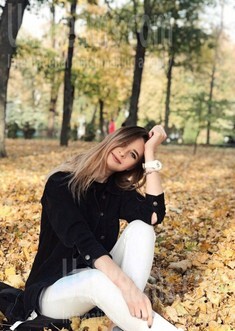 Domestic abilities
I love keeping my house cosy and nice! I like decorating rooms and creating a comfortable atmosphere. I think every woman loves being at home and taking care of a house... with my man I want to create a home, but not a house.