Ukrainian Mature Women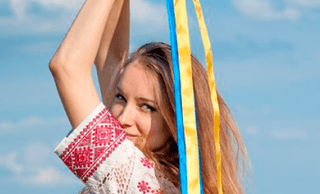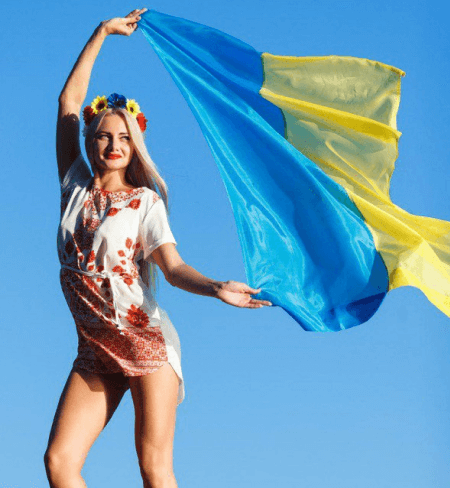 Dating mature women can be a wonderful experience, full of companionship, laughter, and love. Whether you're a mature single yourself or looking to meet someone new, mature women offer a wealth of life experience and wisdom that can enrich your relationship.
Why do Ukrainian women captivate the imagination of men looking for mature companions? These women bring an unprecedented blend of attributes to the mature women dating scene. In the specific age brackets of 40-year-old women and 60-year-old women, they offer an ideal blend of traditional Eastern European values, enriched by a modern awareness of gender equality and mutual respect. They stand out in their ability to nurture meaningful relationships while maintaining their independence, making them particularly attractive for mature women.
What are Mature Singles Women Like?
Mature singles women are more confident and independent, than, for example, college girls, and have a strong sense of self. They have lived through various experiences and challenges, which makes them wise and knowledgeable. They are often more comfortable in their own skin, and this can be an attractive quality for many people. Some may be more career-oriented, while others may be more focused on their family and personal life. What's important is finding someone who shares your values and interests.
How to Date a Ukrainian Woman over 40?
When you are keen on meeting mature women, especially those from Ukraine, the first step is to find a credible platform. Check if the platform has a specialty in dating 60-year-old women or dating 40-year-old women based on your preferences. 
Once you've identified a suitable platform for mature women to meet, the next step is engaging in conversation. When it comes to how to date mature women, it's critical to be respectful and open. 
If you're interested in dating a Ukrainian woman over 40, here are some tips to help you get started:
Be respectful.

Ukrainian culture values politeness and respect, so make sure to treat your date with courtesy and consideration. This includes being punctual, offering to pay for the date, and listening attentively when she speaks.

Show genuine interest.

Ukrainian women over 40 have a wealth of life experience and knowledge, so take the time to ask questions and show interest in what she has to say. This will help you build a stronger connection and show that you value her opinions and ideas.

Be confident.

Ukrainian women appreciate men who are confident and assertive, so don't be afraid to take the lead in planning the date or making decisions. However, make sure to also listen to her input and be open to compromise.
Tips for the First Face-to-Face Date With Adult Woman
Navigating the first in-person date in mature women dating can be a bit nerve-wracking. It's important to create a setting that is comfortable for both parties. Remember, the objective is to understand each other better, so choose a quiet, intimate setting where you both can talk freely. Online video chat is a convenient way to get to know each other better being at a distance, but without long flights. With good preparation, video chat can be a great date, no worse than a face-to-face meeting.
The Importance of Long-term Relationships and Family for Mature Women
If your intentions go beyond casual dating, and you're interested in a long-term relationship, it's crucial to communicate that. Ukrainian women, particularly in the 40-60 age range, are often interested in stable, long-term relationships. They hold strong family values, making them ideal for those looking to start a family or deepen existing familial relationships.
UAdreams: Safety and Confidentiality Site For Dating
Safety should never be compromised. Whether you're looking to start dating a 60-year-old woman or a 40-year-old woman, the platform you choose must offer verified profiles. This ensures that you are meeting mature women who are who they say they are, eliminating any fears of fraudulent activities. UAdreams will have stringent verification processes in place, offering an extra layer of security for those seeking mature women to meet.
The intricacies of mature women dating are many, but the rewards are considerable, especially when considering dating Ukrainian women in the 40-60 age bracket. This isn't merely an exploration of adult woman dating, it's a journey towards finding a life partner who can bring an unparalleled depth of love, understanding, and wisdom into your life. 
Meet Single Mature Women on UAdreams
If you're looking to meet single mature women, you can find them on UAdreams. This dating service is dedicated to connecting single men with beautiful Ukrainian women, including mature singles women. You can browse through profiles, chat with potential matches, and even set up in-person dates. With UAdreams, you can find attractive older Ukrainian women and even find a Ukraine mature woman for marriage.
Testimonials

John / United States
16 june 2022

John:
I want to thank the support teams
Dear sir/ma
I want to thank the support teams and staff at UaDreams for the outstanding job you're doing keeping lines open to my lady and I and this is why my family has went from giving $600.00 every two week to help your troops to 1,500 a month.
Glory to Ukraine and may her flay wave high and proud. GOD bless Ukraine and God bless you all.
With all my heart and blessing to you all.
Read more great testimonials