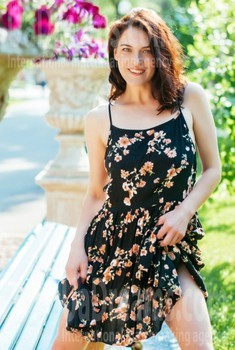 The type of man that I desire
I wish destiny conflate me with a decent, faithful, resolute man. There should be some place in his heart for my ethereal love. To my mind, relationships are similar to building the house of your dream. If we have enough construction materials like understanding, respect for each other and support, our house will be nice and long-lived. I am looking for a man who will be reliable, caring, and loving as we walk through the rest of our lives side by side. I'll do my best to be wise and versatile for my reliable, trustful and affectionate soul mate...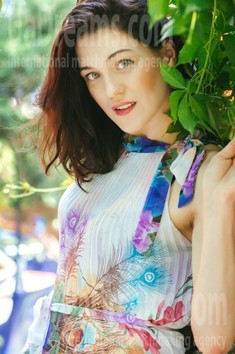 About my family
My family is the best example of the warm relations. It consists of my parents, son and my older sister. I live with my little son, but the other members of my family are always near with me, if I just need them. There is always peaceful and harmonious mood in our family. I appreciate, that my parents are always interested in each other, their love is alive through many years. It is often said that love lives just 3 years, but judging by my parents example, it's not true. I hope my own family will be that strong and happy.
See her fascinating movements and charming smile...
Feel as if it was your first date with this lady — it is worth 1000 pictures!
Watch this video for FREE
Get a much better idea of the lady's personality!
Discover her life and secrets no other men know :)
It's intriguing like finding an unknown world...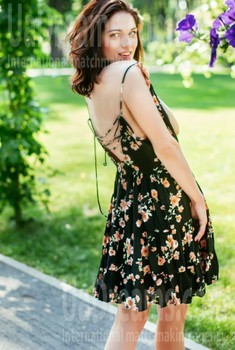 My future goals are
All of us have just one life. Nobody can pay some money to buy one extra life, so I do not consider material richness as one of my goals. As well as the creation of a brilliant career. I am a tender, romantic lady, and the most important thing for me is love. I believe, that I can cross all roads in life easily, when my hand is in my soul mate's hand. Frankly speaking, I am so tired to be alone. Unconditionally, I will ask my destiny, to join our two roads to one.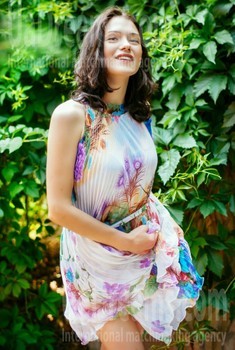 How would I describe myself
It is needed to be a man to see just how tender I can be. I feel my heart is full of unspent love. I want to say, I am a comely lady, but I wish to leave some mystery between us. Much can be said and written about me, but it is not so interesting for you, than trying to guess this mystery yourself, am I right? I am not a player of games on the internet, I'm seeking a lifetime partner. As for me, I am easy going, loyal and playful. I hope that you will find those characteristics that you seek for the most in a future partner in me.
Domestic abilities
My mood directly depends on my apartment's look, so I always try to keep it clean and cosy. Mornings are so pleasant when I see tidy rooms, covered by sunshine. I am a good housewife, I know it exactly. Some housework even can dissemble my irritation after a hard working day. In such moments I adore washing the dishes and ironing. I combine household duties with pleasure in a such way. Also I adore cooking! My little dream is preparing some masterpiece for romantic dinner with my sweetheart. A thoughtful woman always knows about food preferences of her soul mate, so it is a great opportunity to make a wonderful surprise for him. My son also has some duties. They are simple, but important.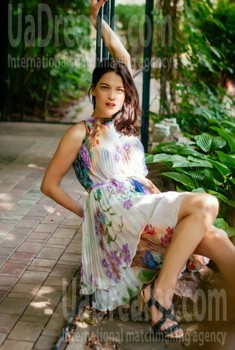 Our personal opinion of this Lady
Anna makes a good impression. She is a bright, charming lady. At first glance it is clear that she can be a real miracle in the life of a man who loves her. Her interests are diverse. Lady is self -confident, kind and decent.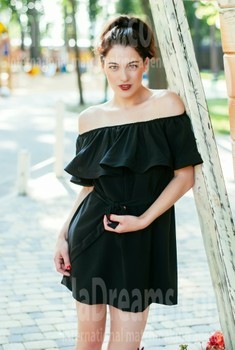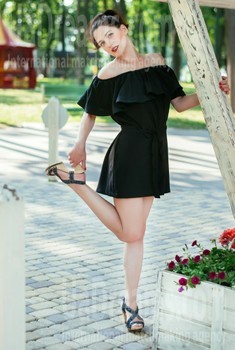 My typical day
I try to find something pleasant in every morning and start my day with a wide smile. I am sure, after that Universe will smile back at me. Almost every morning I go to the kindergarten with my son. It's a golden opportunity to communicate with him, know more about his child dreams and thoughts. And then I go to work. I like my collective and job, but understand correctly, that all the roads are open to catch some new opportunity to find work of my dream. There is no doubt that a journey of a thousand miles begins with a single step. Also after my working day I like to have a rest. My son and I can go to the zoo, park or cinema, for example. Every time we have a really peachy time together.
What I do in my leisure time?
Sometimes, when I have an opportunity, I try to dive into my inner world and hear the quite-quite whisper of my feelings. In these moments I should focus on adjustment of my desires, dreams, goals. I imagine my successful future in colours. When I like my painted picture, I prefer to find some time for my health and beauty. To my opinion, yoga and swimming are the best ways to get them. I like meeting with my friends, go for a walk with my son, especially to the zoo. There we buy some food for animals, because my son adores feeding them with bread, cookies or apples. Also I like reading, singing cheerful songs. My leisure time is always bright and cosy.