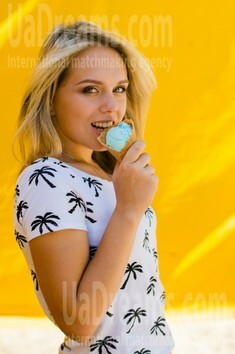 Our personal opinion of this Lady
She is a very active and positive Lady... Young, but very smart and intelligent. She is a charming and charismatic girl. She is a little bit shy. She is like a Princess and deserve to be a Queen one day)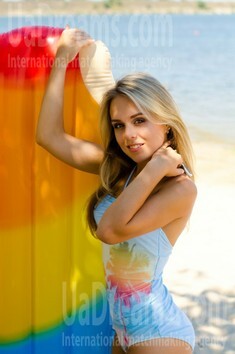 The type of man that I desire
I am looking for a simple man, who is ready to open his heart, mind and life for me…I need a romantic man, who is a gentleman, who would love and respect his lady. I am sure that I will be faithful, open, honest and kind with my man. Maybe right now, when you read my simple words you feel you are looking for such a person as I am… if yes, please don't wait… and write me a letter or invite me to chat)
See her fascinating movements and charming smile...
Feel as if it was your first date with this lady — it is worth 1000 pictures!
Watch this video for FREE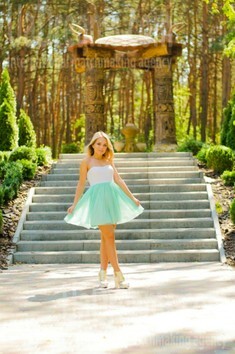 About my family
I have not a big family. I have only a mom and a cat) I also have cousins and we are very close with them... we are like siblings with them... always support each other... I have good relationships with my mom. We are best friends and I love to share everything with her. She knows that I joined this Agency. She is worried about me but supports my idea to look for a man abroad. It is a very important thing for me. Family is like a good team. If all members support and respect each other then it is a good and loving atmosphere in a family) I want to create a big and friendly family.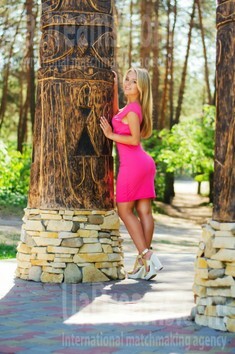 My future goals are
I don't have a lot of plans for the future. My main goal now is to find a good and reliable person who will love, understand, support and respect me. When I meet him we will share all our ideas and thoughts and will create some future goals and will reach them together. I think, only when you are completely happy you feel enough power to reach everything what you wish. You can be completely Happy only when you are in Love. That's why my main future goal now is TO FIND THE RIGHT MAN :)
Get a much better idea of the lady's personality!
Discover her life and secrets no other men know :)
It's intriguing like finding an unknown world...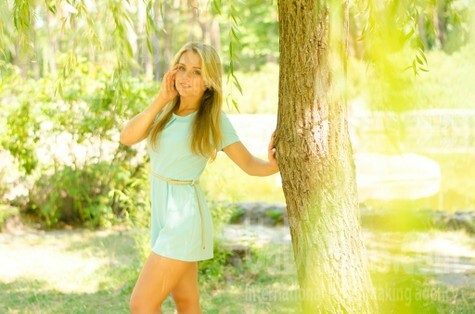 Domestic abilities
I live with my mom and she works a lot, I try to help her in everything and in all house work I do everything by myself. I love to see when my mom comes home and feels happy because everything is clean, and we have cozy atmosphere. I love to cook, always try to surprise mom with some new dishes, I love to experiment with different cuisines) It is always interesting to learn how to cook new dishes. I also look after home plants) I have not ever felt bored because of my domestic abilities)
How would I describe myself
I am very sensitive and vulnerable girl, therefore I can be easy hurt when people lie to me. I am a very open person and I am always who I am I love to feel that people accept me as I am. With my sensitive character and all my crazy thoughts and dreams) I believe in love from the first sight, word and move... I believe that people can meet their Destiny everywhere... even in internet, this is the reason why I am here.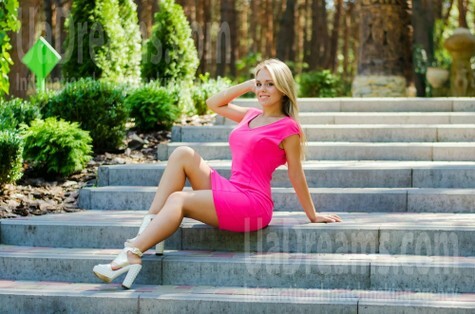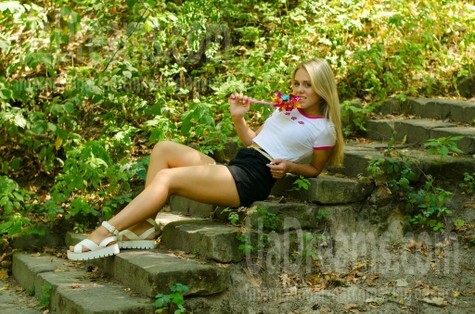 My typical day
My day starts at 8.30 am) I can't say that I am an early bird) My day begins with exercising! I like to keep myself fit. Then I take a shower after it I have my morning tea with mint, read news in internet and check the forecast)) Then I go to the University, and spend there the half of the day. I go to the gym in the evening... Usually in the evening I go out with my friends and we usually have a lot of fun) I go to bed late. At 11 pm or at midnight... Before going to bed I love to read some good book.
What I do in my leisure time?
I am an active girl and I have a lot of interests. One of my main interest in life is Study! I love to learn new things, cultures, traditions, new dishes and to develop my person in different ways. I am a very good student and I am sure that my man will teach me new secrets which will help me to enjoy this life ;) I also love sport. It helps me to stay in a good shape, helps to be healthy and makes me more organized. When the weather is cold I like to take a good book and read it. I know that not many people read books now, as we have well developed movie industry, but I prefer to read books and see the whole scene in my mind not on the screen))) But I go to the cinema too) Love to watch movies and actions)