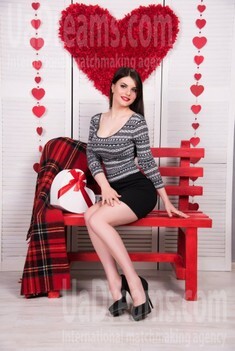 Our personal opinion of this Lady
Galya is a nice pretty girl with sincere eyes. It's very easy to communicate with her because she is simple, considerate and good listener too. We consider her as a caring mother. She will be a good mother and wife.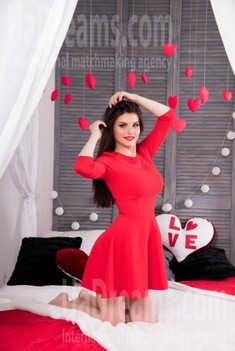 Domestic abilities
I keep my home always in order and clean) I love comfort very much. That's why want to make all rooms in my home comfortable. I believe that other people feel the same way about their rooms and homes, it gives people a sense of security in a way that you can control what goes on in your room and who enters your room. It sort of gives people power which may mean a lot to some people. My room holds almost all of my personal belongings, which, I think, almost everybody's rooms do. I am sort of protective of the things in my room because a lot of my belongings have sentimental value. Also I like cooking) I find it very interesting to learn how to prepare new dishes)))
See her fascinating movements and charming smile...
Feel as if it was your first date with this lady — it is worth 1000 pictures!
Watch this video for FREE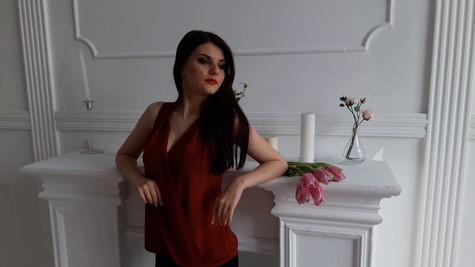 Get a much better idea of the lady's personality!
Discover her life and secrets no other men know :)
It's intriguing like finding an unknown world...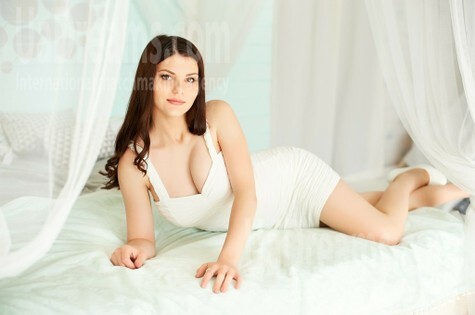 My typical day
My typical day begins with a cold shower and a cup of coffee. I need a lot of strength because I spend a lot of time with my daughter. She needs a lot of care, attention, and love. She is very little. Only when she is slеeping I have some free hours. Then I prepare a breakfast) I make hot sandwiches and fresh juice for me. I prefer healthy food.
The type of man that I desire
I consider myself a strong spirit woman, but I want to meet a man stronger than me. I want to feel his care and support. Also physical closeness with my beloved one is a very important for me. I need a person who can make me happy in all senses of this word. In my opinion, in marriage, should be clearness, trust, respect, and mutual understanding. For me, love is an ability to forgive and accept a person with all his advantages and disadvantages. I do really believe that I can find a lovely man with whom I would enjoy spending time together and who would appreciate my hobbies.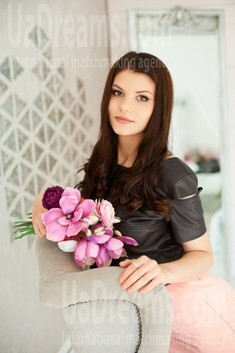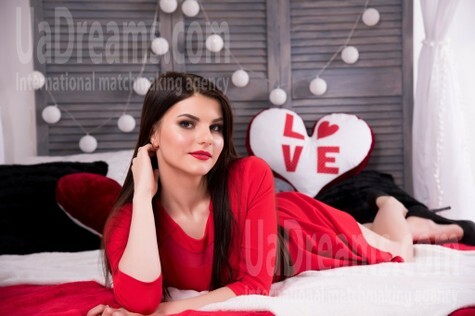 How would I describe myself
I don't know how to describe myself the right way but I try to tell more. I am not afraid to make great changes in life because life is movement. And I always want to move forward. My dreams help me to make the first step for all great changes in my life. I am sure, it is important for a woman to be home oriented, soft and gentle. My future husband will always feel my care and love. It's hard to find a person who doesn't like sweets. I am exactly that person) But I really like flowers, especially orchids and roses.
About my family
I have a big family. My mother, my father, my daughter, my sister and me. I and my daughter live separate from my family. They live in Ternopil) I grew up in Ternopil. I have a very happy and strong family, where the love and understanding have been over 20 years. I appreciate the harmony in my family and I want to have harmony in my future family) I want to find a caring father for my daughter. She is very little. Nowadays it's too hard to raise a child without support of close people but I can do it. The one thing that I want for my daughter is to be grown with a father.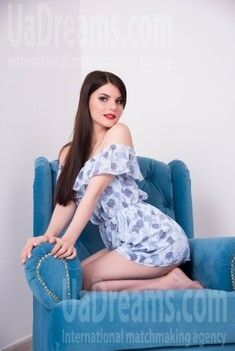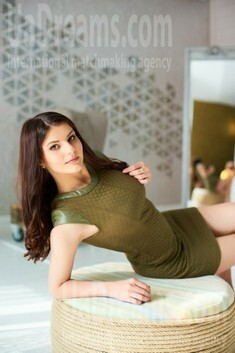 My future goals are
My goal in life is to be happy. I believe in true love. The main dream in my life is to create a strong family based on love and respect. I dream to have a big house with enough rooms in it. I want to create a kitchen in Ukrainian style). I want to have an opportunity to visit as many countries as possible. I am a self-confident and purposeful woman so I believe that all my dreams will come true. In close future I decided to go to the gym) I want to keep my body in slim shape) It is very important for me to achieve dreams and never give up.
What I do in my leisure time?
In my spare time, I pay attention to myself. I like to develop spiritually and physically. I always want to be attractive for my future husband. Also, I like to travel and spend time with my friends. I like listening to the music and cooking. Type of music depends on my mood. I consider myself as a music lover. I like to cook Ukraine and Japanese dishes. I like sushi very much. Sometimes I visit sushi bar with my close friends. I like such type of atmosphere. There we can share secrets and have a good rest. Movies are my passion but I watch them not so often.