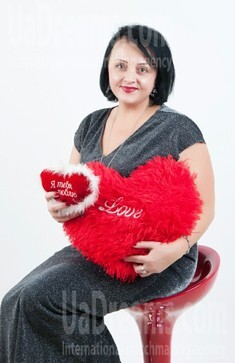 The type of man that I desire
Building strong relationships and creating my own family is my main goal in life!)) It's a really simple wish to share your life with someone very special for you:) I want to create a strong and loving family with a nice man whom I want to share my life with and enjoy our days together. I don't look for the prince as nobody is perfect on the earth....but I wish my man to be kind, understanding, faithful and caring. I want to feel love and support of my beloved man and I will do the same for him to help and support my man in everything he wants to do!))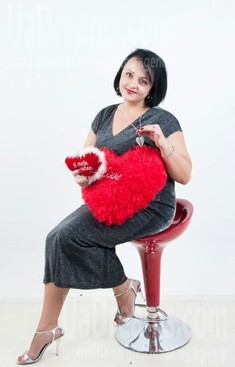 My typical day
My usual day looks like that- I get up usually rather early to start my day with some fitness and after it I make breakfast for myself and have my morning coffee. Then I go to work and my work occupies all time during the day. In the evening when I come back home I cook dinner, do some chores about the house and sometimes meet with my friends. On weekend I can dedicate more time for myself, go shopping and visit my daughter's family.)))
See her fascinating movements and charming smile...
Feel as if it was your first date with this lady — it is worth 1000 pictures!
Watch this video for FREE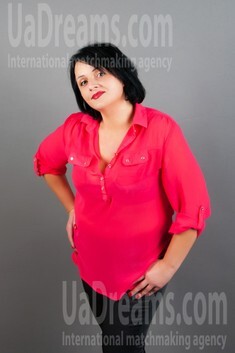 What I do in my leisure time?
Being very active in life I enjoy doing many things in my free time but most of all I love spending my time with my family and close friends. They are my dear people with whom I can share all moments that can happen in life. I enjoy being with my friends to have some time for fun. I also like to go to the cinema, exhibitions and theatre. In summer period I love spending my free time at the seaside to swim and just enjoy a great time being there. To get some good rest i enjoy drawing, it relaxes me in some way and I have a great mood.))
My future goals are
I have joined this agency as I want to create a strong and long loving relationships leading to marriage!)) I am very romantic person and I still believe in love without any borders...just you...and me.... In relations I value respect, trust, love and care about each other. I am sure I will be a good and caring wife for my husband. I want to make my man happy every day.... I miss romantic evenings in my life and I hope that thankful to this site, everything will change soon....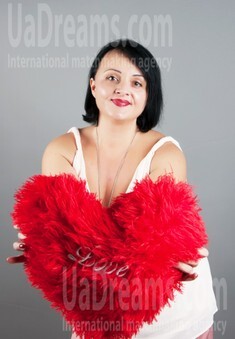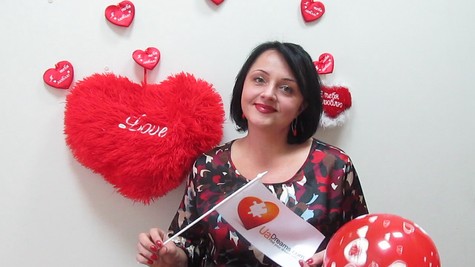 Get a much better idea of the lady's personality!
Discover her life and secrets no other men know :)
It's intriguing like finding an unknown world...


Our personal opinion of this Lady
Inna is a nice, active and full of energy woman. She knows what she wants to have in her life. She has bright eyes and charming smile. Inna has a very serious intention to find a good man at this site and create family. You will be glad to communicate and meet with her.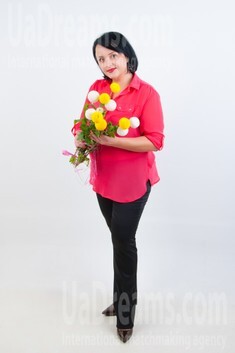 About my family
I was raised in a good and friendly family. My parents got divorced when I was 11 years old but I was in good relations with them and felt their care about me. It was a hard period in my life when my mother passed away...( I will always remember her love and care about me. I have my sweet daughter with whom I can talk about everything, make us comfortable, sitting in the kitchen with cup of hot tea...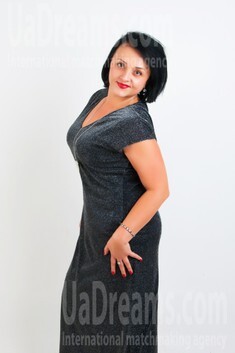 How would I describe myself
I am a kind, cheerful and sociable person. I enjoy meeting new people in my life and have a good conversation. I hate lie and rude people and try to avoid those ones in my life. I am an optimist and family oriented woman. I think that life is too short for bad mood!))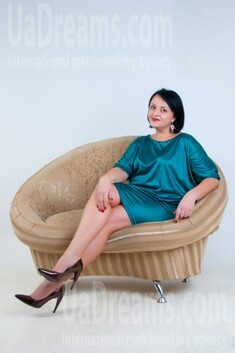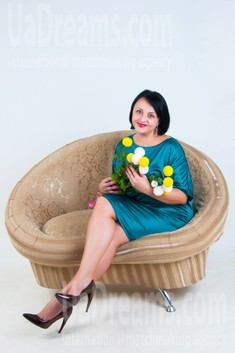 Domestic abilities
I do everything about the house as I like to live in clean and cozy one and have all things on their own places.... I think I am a good house keeper and I do cleaning, washing, ironing, cooking in the best way. I love to make my home cozy and warm and my beloved man will be able to appreciate it because he will feel the comfort and warmth around him!))