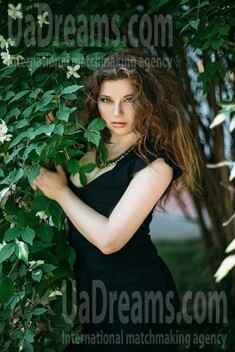 My future goals are
Is there bigger happiness than to have a strong and friendly family? Maybe it will be trivial to say but my future goal is to create a happy family. As for my professional life, I'd like to become a translator. I'm doing my best for it.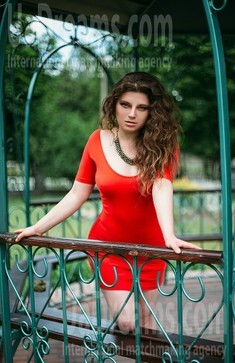 What I do in my leisure time?
I hope that in future my second half will take all my time;) For now I devote my leisure time to different activities. To say that I like reading means to say nothing. I adore it. I can't spend a day without reading some interesting book. Another hobby is photography. I like to make pictures of beautiful landscapes and people. First of all, I'm a lady. That's why no wonder that I enjoy shopping;)!
See her fascinating movements and charming smile...
Feel as if it was your first date with this lady — it is worth 1000 pictures!
Watch this video for FREE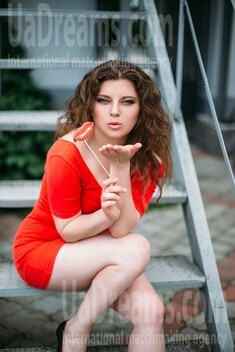 Domestic abilities
I can do almost everything about my house. I like when it is clean and smells good. What can I do? Cleaning? Ironing? Dusting? Doing the laundry? You will not scare me by all these ;))) Besides, I really enjoy cooking.
The type of man that I desire
I'd like to meet a man who is gentle and kind. He should be able to enjoy life and like simple things like long walks holding hands, laughing together, etc. I'm looking for someone who wants to be loved and share his life, hopes and dreams with me. He must have a strong opinion on everything. Are you the one?;)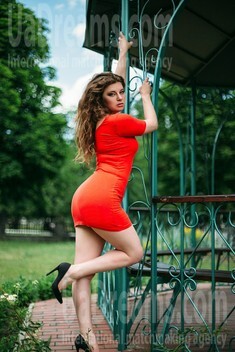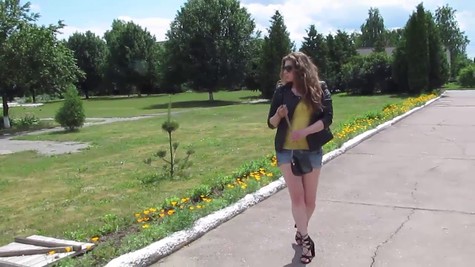 Get a much better idea of the lady's personality!
Discover her life and secrets no other men know :)
It's intriguing like finding an unknown world...


How would I describe myself
It's not easy to talk about myself. I think that actions speak louder than words. I'm kind, honest, responsible and very serious. Communicate with me and you will find out much more!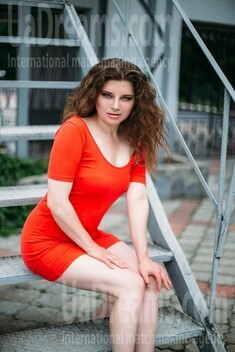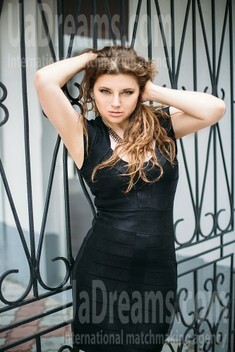 Our personal opinion of this Lady
This lady is very beautiful, feminine, amiable, intelligent and extraordinary. She dreams of meeting that special man, a man of her life!
About my family
I have an ordinary family. It consists of mother, father and younger brother. Frankly speaking, my family is an example of a perfect family for me. We are very friendly. We respect and love each other. All the members of my family have a sense of humor. So, you will not be bored with us;)
My typical day
I work in the afternoon. But usually I get up early. I have my breakfast, read some book and prepare my lessons. I teach children English and French. After the lessons I go to the gym. Sometimes I can meet my friends or go to the cinema. I enjoy every day of my life.