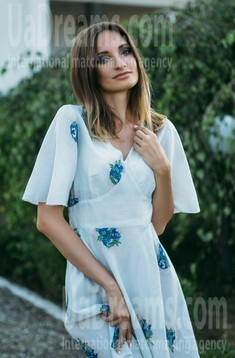 Our personal opinion of this Lady
Irina is a cheerful, smiling and positive lady. She will be a caring wife, loving mother and faithful friend. Don't lose your chance to know her better and win her heart. She is still single, hurry up :)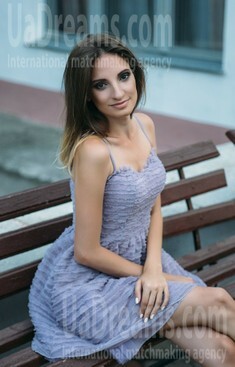 My typical day
My typical days start with a cup of green tea and smile :) I wake up early in the morning and get ready for work. I live not alone but with my favorite fluffy kitten Sonya. She meets me from work and I cook dinner for us :) Workdays are usually boring as working day is long and in the evening I prefer to rest at home...to read a book or to watch a movie! But I dream to come home early and cook dinner for my family.. and spend evening with my husband.. this is my main dream :) And what are your dreams?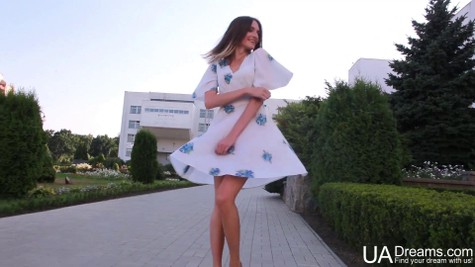 Get a much better idea of the lady's personality!
Discover her life and secrets no other men know :)
It's intriguing like finding an unknown world...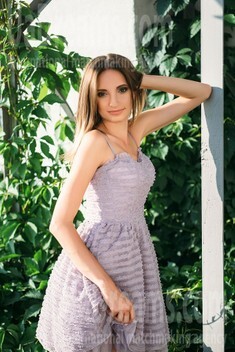 About my family
Oh, I can talk a lot about my family :) I love my family. My parents live happily in marriage for more than 25 years and they are a great example for me of a real loving couple who can overcome all the problems and have a safe marriage! I also have an elder brother :) And I love him! He is married and has a daughter :) I like to visit them on weekends! Our parents always gave us space to live, to develop our personality and to make our own decisions, and I think they raised good children as we both, my brother and I, are independent, educated and well-mannered people. My mother is my best friend and she told me she is waiting for a son-in -law :) I dream to have a big family and I hope, the family of my future husband will accept me as their member!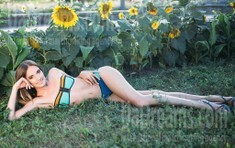 The type of man that I desire
My goal is to meet here on the site a decent man who knows how to appreciate and respect a woman. Who wants to create a strong family! If he is ready to forget all the past and make the step towards happy future then I am ready to open my heart :)
Domestic abilities
I live alone so I do everything by myself about the house! My parents love gardening and it is the part of their small family hobby and business so I usually help them as I love gardening and in the future I dream to have a small garden near the house where I can plant veggies, berries and favorite flowers :) Don't you mind? :)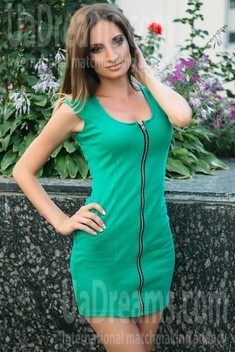 How would I describe myself
I love sun and summer time, nature, to walk, to watch the sunset and play with animals! I am a daydreamer and want to make my dreams come true! I want to open the world of romance for my man and make him happy :)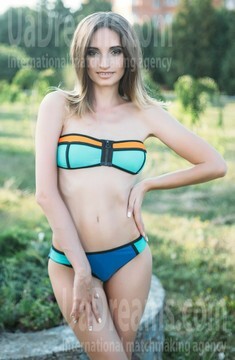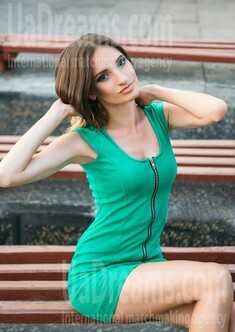 My future goals are
I have two main goals. I want to realize myself as a loving and caring wife and mother and also to develop my personality doing some interesting favorite job! You know, the woman is happy when she is satisfied with life. So I want to be satisfied having a strong happy family and favorite job!
What I do in my leisure time?
As far as I am a single lady, I have enough spare time and I love to spend time productively. I love picnics, barbecue (shashlik), hiking, gathering berries and flowers :) but also when I am at home I love to read interesting books. I am a daydreamer and I like romantic books..about love...passion.. relations.. and I also like to read psychological books! But I never lose the chance to watch romantic movies. I have lack of romance in life so I try to find it in books and movies...but of course I want to make it true...real :)