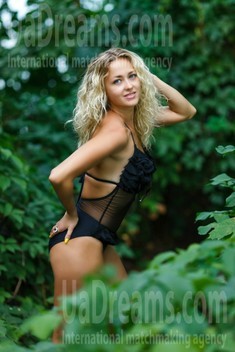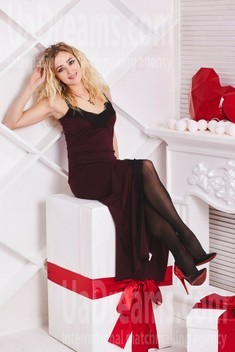 My future goals are
My biggest dream which I am trying to implement is strong family. I wish to have careless life, somewhere in civilized country without war and not to have to worry about my child's future. To have reliable man next to me and enjoy my simple family life. I am dreaming to take care of our home hearth, keep it in order and wait for my beloved man from work. Bring up our children together, have pets, own garden where we can grow flowers and fruit trees, arrange family dinners on terrace. I think my dreams are not much different from what other women dream about. Simple family happiness would be enough.
See her fascinating movements and charming smile...
Feel as if it was your first date with this lady — it is worth 1000 pictures!
Watch this video for FREE
Domestic abilities
I like to do everything around house and I am good in cooking, but I don't really enjoy to cook) My son is even more found of it than me) Maybe because I don't have a husband who would enjoy my meal and give me a reason to cook something unusual and new from time to time. I like to cook when I have an intention to impress somebody with this cooking) As all women I like flowers and I enjoy gardening. I would be happy to take care of somebody, cook for my man and our kids but I would like to go for dinner out once or twice a month too just not to get bored at home)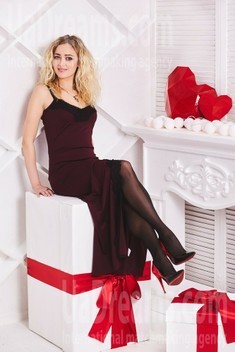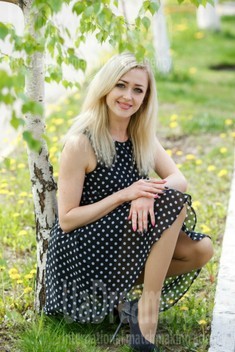 About my family
I have never had full family. My father didn't bring me up. Maybe that's why first time I have chosen a wrong man who broke my heart. But my mother always was my best friend. We always had great relations with her. When I got older I also started to communicate with my father. In addition I have 5 years older sister, she has her own family now but we do not communicate.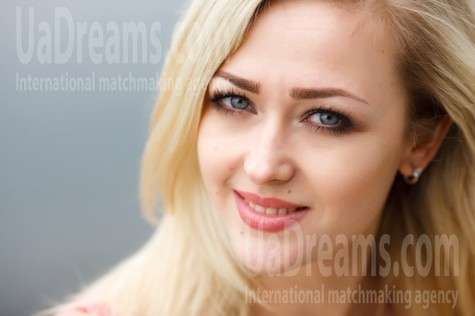 What I do in my leisure time?
I am active person. I like dancing, music, dinning out, walking in the park with my son and dog, traveling, active sport games, swimming, sunbathing, roller skating, bicycling and much more. But sometimes I like to take a break, stay at home, cook something delicious and go to tv with all this stuff to watch my favorite movies. I like to stay fit and go for sport, I attend gym 3 times a week and sometimes swimming pool. I hate to sit around and be bored. I always do something around home even if I don't work. But outdoors activities are my favorite.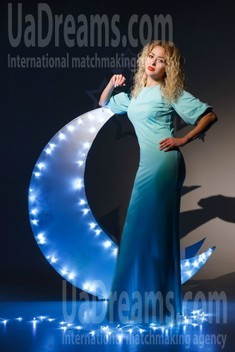 My typical day
My morning starts from shower and breakfast of course, while my son is in school I work around the house and in my shop. Go for grocery shopping or devote time to myself and do exercises. In the evening we walk in the park with our dog Adel, have a dinner together, sometimes my son even helps me to cook. I help him with homework, teach him to draw and read. Before bed I watch movies or read books.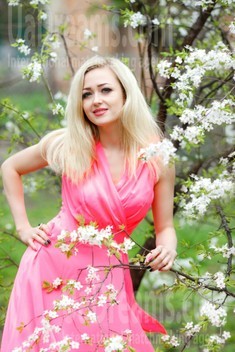 The type of man that I desire
I am the lady who knows what she wants and I am not used to resign myself with the second best, so I want a man who knows how to treat his lady, well mannered, polite, smart and self-confident. When I dream about my future husband I can see honest, faithful, reliable gentleman who is proud of his family, is good example for his kids and stands on the hard ground in his life.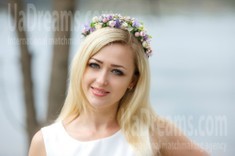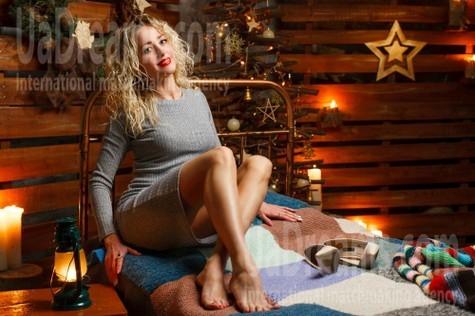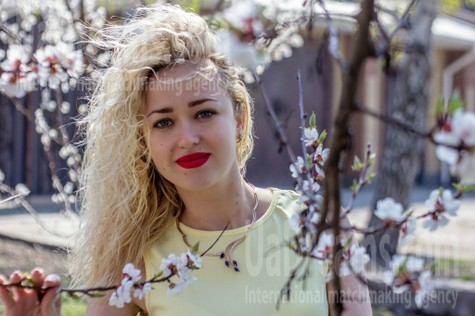 How would I describe myself
Most of the time I am in good mood, I am positive person and love to have fun, make jokes, but I can be very serious when it's needed as I am business woman. I love this life and I know how to enjoy it. I don't want to waste a minute of life to gloom and sadness. I think it's the worst from all earthly sins and depression comes only to people who have time to feel sorry to themselves. I guess that's what I hate about people the most. I do not like complaining and prefer to communicate with positive and cheerful people.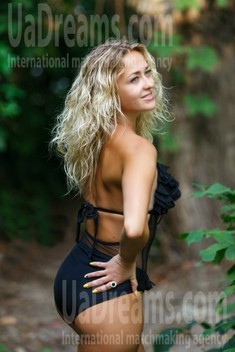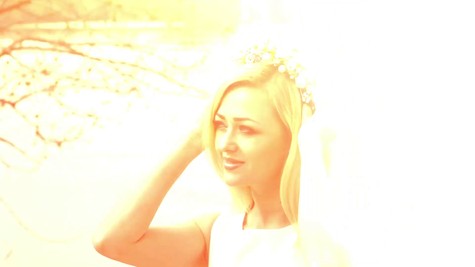 Get a much better idea of the lady's personality!
Discover her life and secrets no other men know :)
It's intriguing like finding an unknown world...


Our personal opinion of this Lady
Karina is well-mannered, very petite and graceful lady with very strong character. She is leader from nature and even despite her princess look she has personal features of a queen and a very sharp mind.