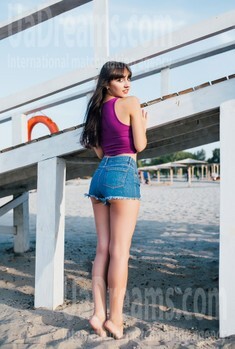 How would I describe myself
It's hard to tell something about myself, but I promise, that you will never get bored with me!! I'm a serious lady with serious intentions, and I do believe, that it's possible to find a partner here. So, let's check it!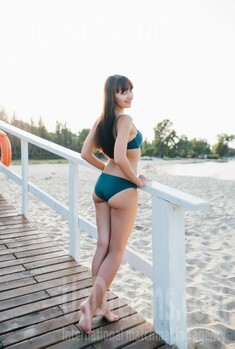 My future goals are
I have a lot of goals in my life, but the main one is to create a strong and loving family. What can be more important than a family? I will tell you - nothing, because family is the greatest gift in life. If you don't have a family - you don't have anything, life is empty. I dream of a house filled with children's laughter, I'd like to become a good mother and wife.
See her fascinating movements and charming smile...
Feel as if it was your first date with this lady — it is worth 1000 pictures!
Watch this video for FREE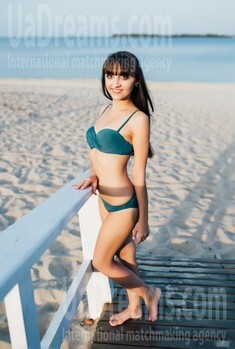 Domestic abilities
I do everything about the house, I like to keep everything in order. I'm ready to have my own family, as I can cope with everything. I expect, that my future partner will share some household chores with me, especially, when we have children. I would be nice, if my future man likes cooking; we would cook together, organize family reuni0ns or BBQ with friends. My family has a small garden, I also like to take care of it.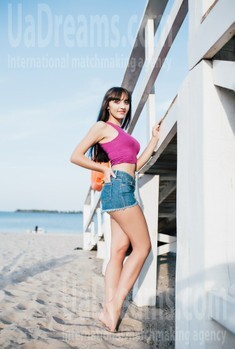 What I do in my leisure time?
Every day I wake up with a feeling, that this day will be nice for me and, you know, it's really so))) I'm a positive lady and I smile to any trouble in my life. Life is wonderful and every moment of it is precious! When I have free time I usually spend it with my family or friends. I go in for sports, read books or cook something tasty.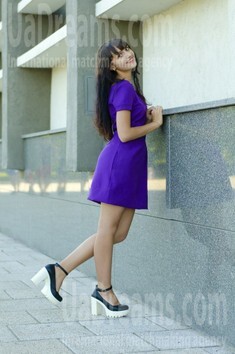 My typical day
I wake up, stay in bed for a while enjoying it, get up and take a shower, cook and have my breakfast and get ready for work. After work I usually meet my friends or go to the gym; walk in the park or ride a bike with my friends; cook or bake - it depends on my mood) I can read a good book before going to bed or watch a movie.
Get a much better idea of the lady's personality!
Discover her life and secrets no other men know :)
It's intriguing like finding an unknown world...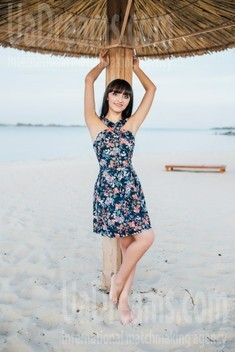 About my family
My family is my castle. My parents are the closest people for me. My mom is a housewife. I can share everything with my mom, we are like friends (I think, it's very good) My father is a businessman, he is my protector. In my family we all understand and support each other, we take care and love each other. I always can turn to my parents for a piece of advice.
Our personal opinion of this Lady
This lady has a radiant smile, and if you want to have every day of your life filled with positive emotions, don't hesitate and write her!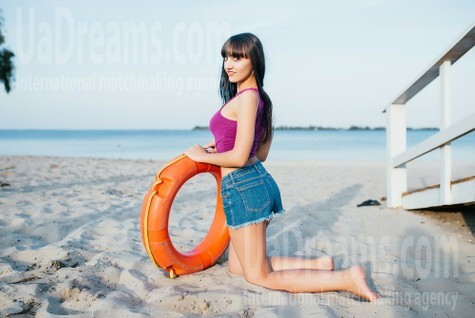 The type of man that I desire
I didn't have much experience with men in my life, maybe, I'm too dreamy, but there is an image of a man in my head, who could be an ideal partner for me. So, he should have serious intentions, as I'm not for games here. He should be honest, loyal, responsible and smart, loving, caring, with a sense of humor. I want to be like ice-cream next to my man, I want to melt in his arms...Do I ask for too much?