Birth Date
Height
Weight
Eyes
Hair
Build
Glasses
She is
Smoke
Drink
9 January
152 cm 5' 0''
49 kg 108 lbs
green
brown
petite
No
left-handed
Yes
Sometimes
Occupation
Foreign trade activities manager
Marital status
Divorced and No children
Want to have children?
will decide with my husband
I'm looking for
Marriage, Romance, Relationship, Dating
Share your love with Aleksandra!
Share your love with Aleksandra!
Birth Date
City
Height
Weight
Eyes
Hair
Build
Glasses
She is
Smoke
Drink
I'm looking for
9 January
152 cm 5' 0''
49 kg 108 lbs
green
brown
petite
No
left-handed
Yes
Sometimes
Marriage, Romance, Relationship, Dating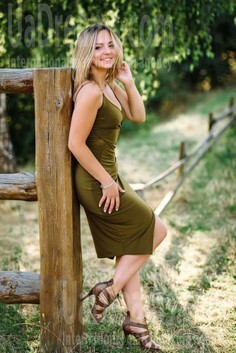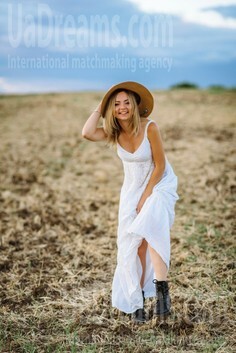 My typical day
My day starts quite early in order to make the most important meal of the day - breakfast and to do all the necessary routine before the work. On the way to work I usually have a cup of coffee to feel full of energy till the end of the day. After work I prefer to spend some time with my friends over a cup of coffee or to go straight home and relax a bit, read a book or watch a movie. On weekends when the weather is good I like spending time taking pictures or simply walking outside.
About my family
My family is quite big: I have 4 siblings both on my father's and mother's side. I grew up in Poltava. My parents have always loved me very much and supported me on all undertakings. I'd like my relationships to be similar to the ones my parents are having. They are loving, supportive and respectful of each other. They taught me a lot and gave me their precious love. I hope someday to become as happy with somebody as they are together.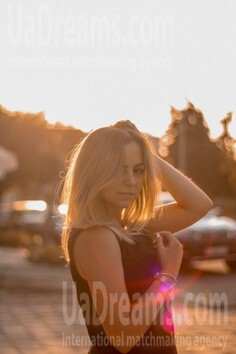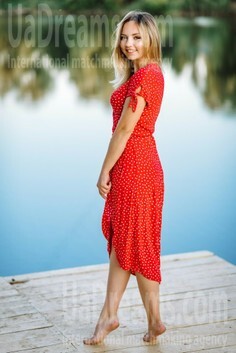 How would I describe myself
I'm an easygoing and ambitious person who is eager to find true love and to grow old with my soulmate. I am caring and faithful to the one I choose. I'm an open understanding person. By the way, to my mind chocolate is the best 'friend' of any girl, if you know what I'm talking about ;) I dream to see northern lights one day. Care to join me? :) I love traveling, but it's not even the half fun if you're traveling on your own. That is why I'm longing to find somebody who finds it as much enjoyable as I do. But most importantly, I would love to have a loving husband so we could create a happy family together.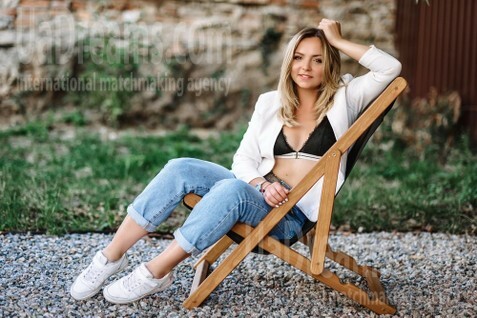 My future goals are
I dream to build a career in order to buy my own place and maybe a car. I would like to have a lovely comfortable home, where I could live happily with my future husband and children. Besides my personal life, I believe it is very important not to forget about parents - the people who raised me and care about me, so I intend to care about them as well and help them wherever possible. Also, I plan to pay special attention to my personal growth by developing my personal qualities and acquire some new skills in the future.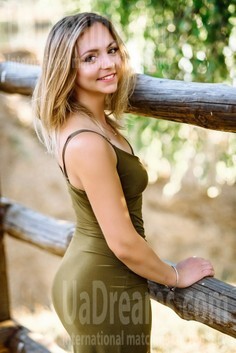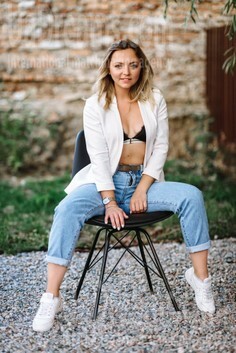 What I do in my leisure time?
I enjoy spending my free time learning something new, taking pictures and reading interesting books. By the way, one of my favorite authors is Erich Maria Remark. Most of all I love his book which is called "Heaven Has No Favorites" because it raises sufficient issues concerning life itself, its meaning and how some people tend not to appreciate it the way it has to be. Moreover, I like hanging out with my friends, listening to music and watching movies and TV shows. My favorite ones are: "1+1", "Friends" and films starring Adam Sander.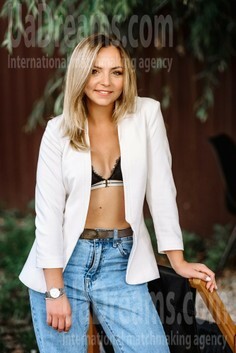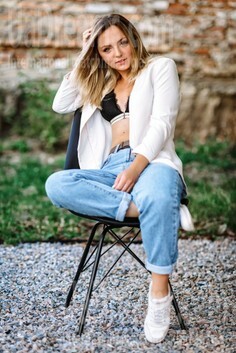 The type of man that I desire
I would like to see a strong, confident man by my side, who knows what he wants out of life. A man I can rely on and who is able to support me and reassure that everything's gonna be okay and he's always there for me. And I am ready to do the same for him on my behalf. I want to meet a soulmate. A person, I can share everything with and who will understand me no matter what. Also, it's quite important for me that he likes traveling, because I dream about traveling all over the world with the one I love and care about.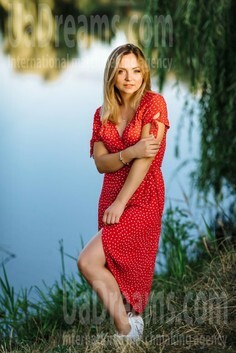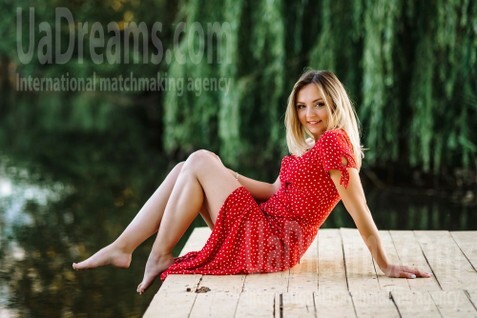 Our personal opinion of this Lady
A very pleasant and charming person with a beautiful smile and kind eyes. Creative and fashionable - is definitely about her. She looks like a responsive and responsible person, who can find common ground with anybody! Alexandra has a serious job and is really ambitious about it. She is a strong and caring woman. And we know for sure - it's not that easy to find somebody with such a pleasant set of features :)
Lady will meet you in 11 hours Good luck!
Lady wants to chat with you in 11 hours
Lady offers to move chat for 11 hours
Lady declined invitation, but explains why:
Thanks but I can't come. Thanks though! Appreciate it!
She's online and waiting for you!
Lady is late, will be at 12:30