Birth Date
Height
Weight
Eyes
Hair
Build
Glasses
She is
Smoke
Drink
22 April
168cm 5' 6''
60 kg 132 lbs
grey
red
petite
No
right-handed
No
Never
Birth Date
City
Height
Weight
Eyes
Hair
Build
Glasses
She is
Smoke
Drink
I'm looking for
22 April
168cm 5' 6''
60 kg 132 lbs
grey
red
petite
No
right-handed
No
Never
Marriage, Romance, Relationship, Dating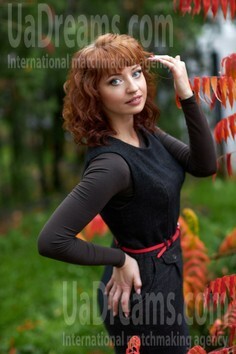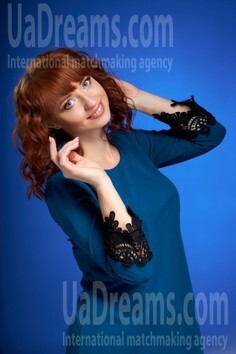 Our personal opinion of this Lady
A charming woman with kind eyes and cute smile, that has serious intentions and wants to build strong relationships with her soulmate... In her eyes you can see desire... Desire to raise a family and to meet her love... The lady is positive about meeting people from different countries... She respects another cultures, nationalities, religions... She believes that love doesn`t know any boundaries. She is dreaming about meeting a good and reliable man for her and thoughtful father for her daughter... And we are sure that this lady will achieve her goals!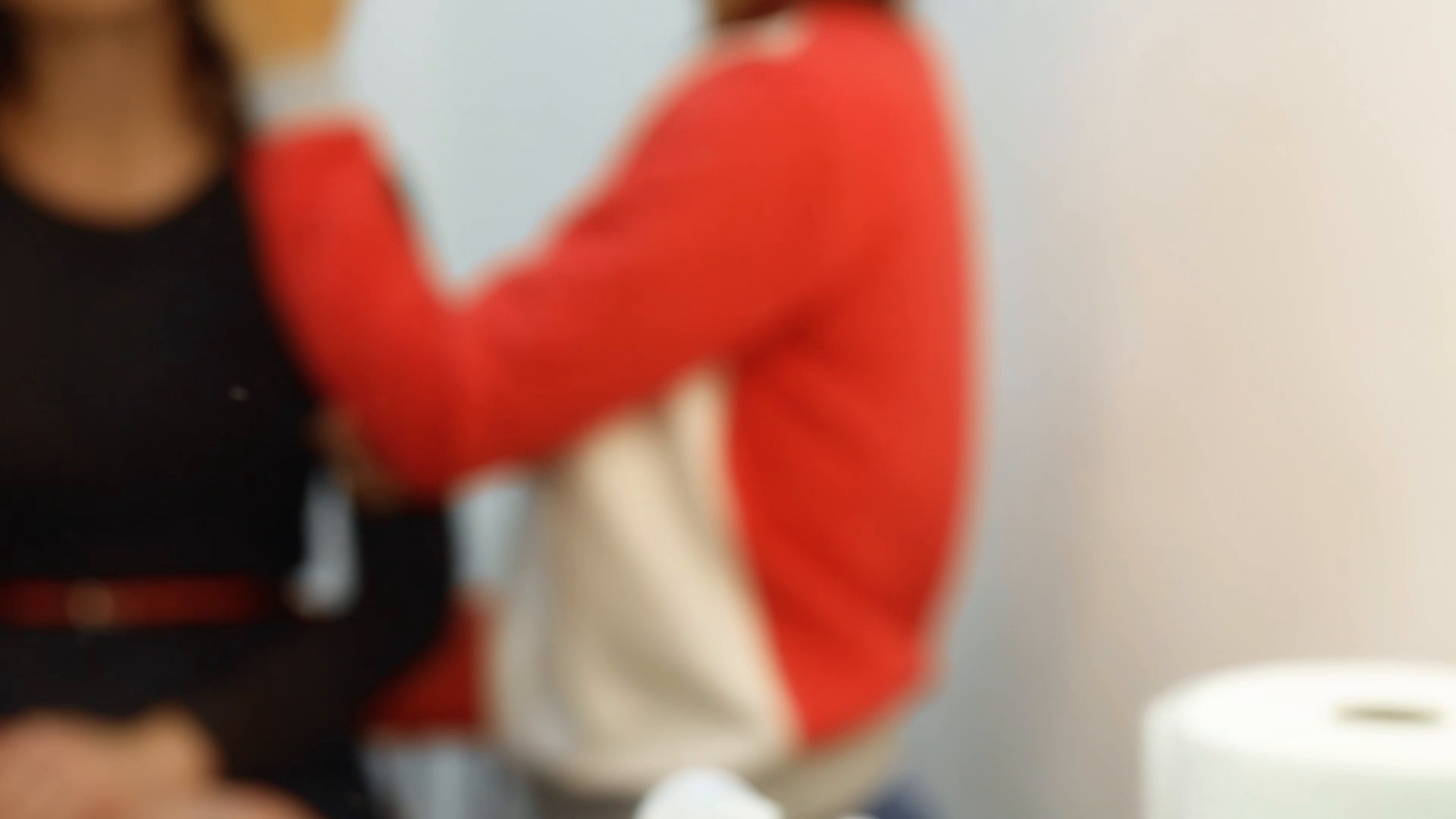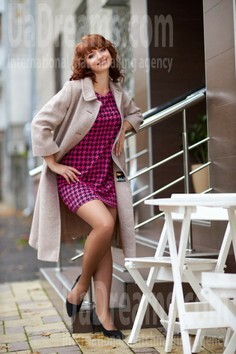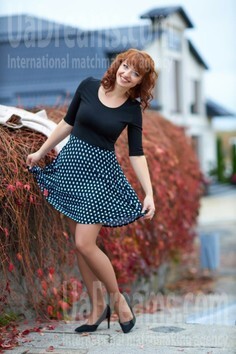 My future goals are
The biggest goal in my life is to be physically and mentally healthy. I think, that self-fulfilment, career, relationships play an in important role in my life...To be healthy we need to have active way of life, do sports, walk in the parks and forests, eat a lot of fruits and vegetables, get on well with people, always stay positive and believe in something good in the future... I am a person who likes to learn something new and to explore new talents and possibilities in myself...I am dreaming about successful career and, of course, about meeting my soulmate with whom I will be happy....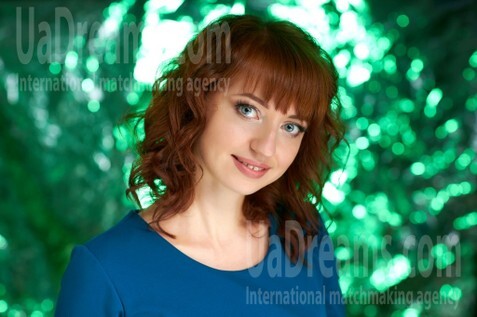 What I do in my leisure time?
I like to spend free time with my friends. We enjoy cycling and walking on the nature. I like sky, sun, grass, trees and flowers...Those are all amazing creations of nature! Walking on the nature helps me to relax and to find harmony with myself...I like going to the parks and forests, I like animals. I spend a lot of my spare time with my daughter doing shopping, in circus, zoo, cinema, on the ice skating rink and other places of interest... Also I cannot imagine my life without reading books (love stories, dramas, detective stories) and listening to music.....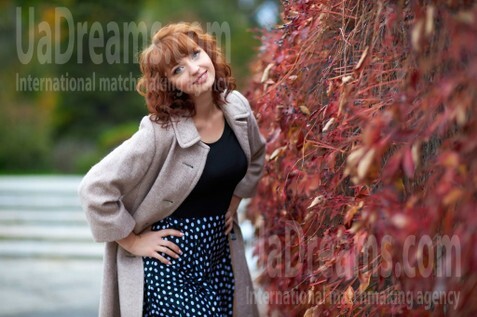 The type of man that I desire
I decided to register on this site to find my true love...I would like to meet a kind, clever man with a good sense of humour. I think, that man should be reliable, serious in his intentions, strong and brave...I want my man to be successful, to have a good job and to be ready for family life. I want to have romantic dates in my life, I want to get flowers without any reason, I want to spend a lot of time with my partner. Now my life is grey and I want to paint it with the help of bright colors... Hope my dream will become true soon!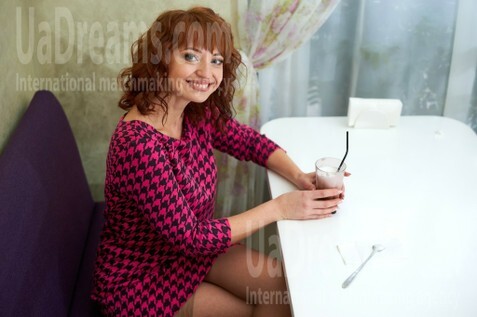 How would I describe myself
I am honest, kind, sincere and serious lady. My biggest dream is to meet my love here and to be happy with him... I want to share all my love, warm and tenderness with him. I want to be his Muse and inspiration... I am dreaming about a person whom I can trust, with whom I will forget about all problems and fears, with whom I will travel a lot and explore new unusual places in this world, with whom I can talk about everything and who will always support me in difficult situations... I want to love and to be loved... I am ready to open my heart to you!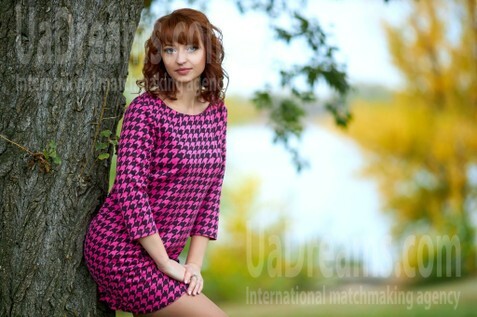 My typical day
My typical day starts at 06:00 a.m. Till 07:30 I am getting ready for a new working day. Then I go to my place of work. I work from 08:00-17:00. At 17:10 I am free and I have some time for family, walks, buying products, household duties, rest... In the evening I usually cook something, clean my house, spend time with my daughter drawing something, playing different board games, doing homework... On weekends I like to spend my time with friends walking together, going to the cinema, cafe and restaurants, exhibitions...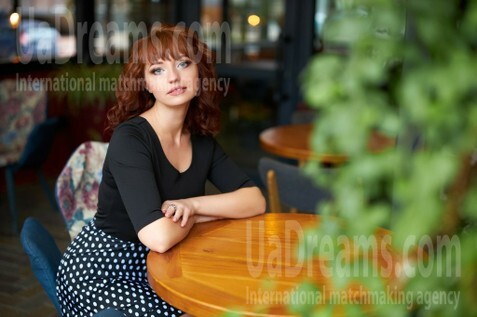 About my family
Family plays an important role in my life. My family consists of 5 members: my mother, father, brother, my daughter and me. My mother is my dearest and nearest person in this world... My mom is a kind-hearted, sincere and reliable person, she always supports me in difficult situations and she can give a good advice... I have a daughter. She is beautiful, funny and active girl. Her hobby is drawing. She likes to draw with watercolors, felt pens and gouache. She dreams of a career of artist and I am sure, in the future her dream will become reality...