New lady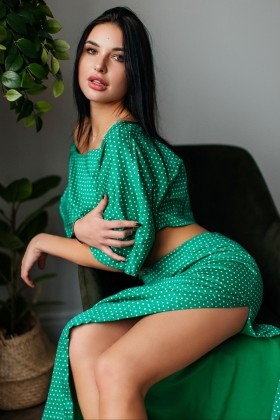 Birth Date
Height
Weight
Eyes
Hair
Build
Glasses
She is
Smoke
Drink
14 June
165cm 5' 5''
53 kg 117 lbs
hazel
black
average
No
left-handed
No
Socially
Birth Date
City
Height
Weight
Eyes
Hair
Build
Glasses
She is
Smoke
Drink
I'm looking for
14 June
165cm 5' 5''
53 kg 117 lbs
hazel
black
average
No
left-handed
No
Socially
Marriage, Romance, Relationship, Dating
Field of activity
Transportation
Marital status
Divorced and No children
Want to have children?
will decide with my husband
My typical day
I enjoy my work - it helps me to communicate with people and help them. For work I usually get up quite early, I work in shifts. As for my days off - I like to get up late, if I don't have many things to do I can stay in bed longer. Every day I try to find a little time to visit gym, because I like to keep myself fit. In the evenings I like to have a rest at home, watching an interesting film or enjoying time in a pleasant company of my dear people.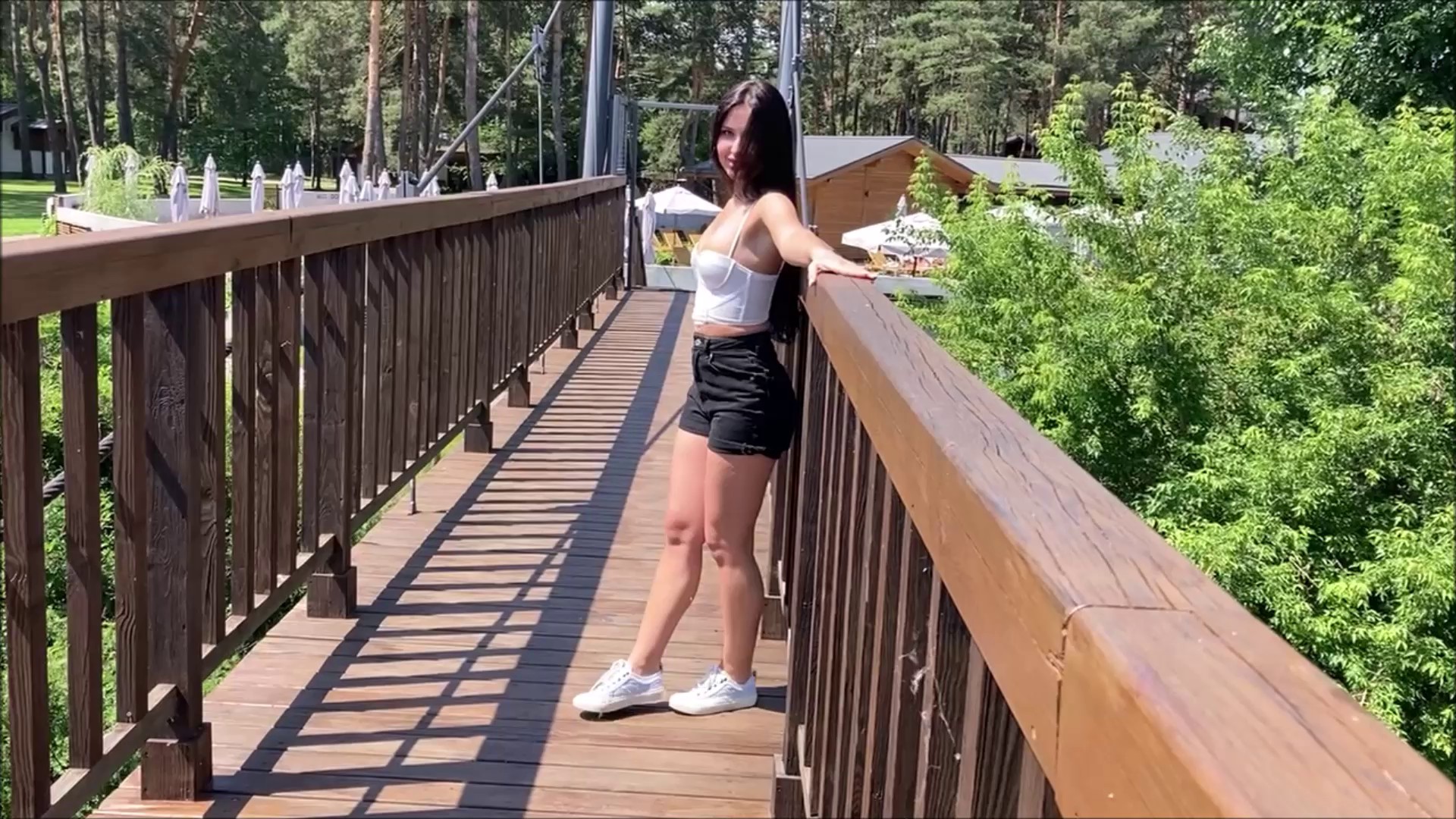 What I do in my leisure time?
As I am creative lady, I like to listen to music, to have active rest and to read interesting books. If I have a lot of free time, I like to travel very much. Also I like to take part in different sport competitions. I always try to find time for trainings - as it is very important to keep body in fit, and stay healthy).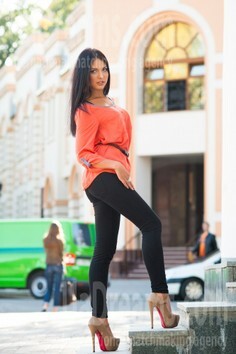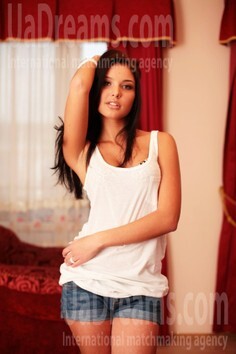 About my family
I grew in a nice, safe family, which consists of three members, such as my mother, father and me. Very often we changed the place of living, even the countries. I value mutual understanding, friendship and love in my family. We also have a dog Nike, chihuahua)
My future goals are
I hope, that destiny will give me an opportunity to find mutual love which will last forever. I see myself as a loving wife near her special man ) Would like to create partnership where we have mutual love,trust and respect to each other )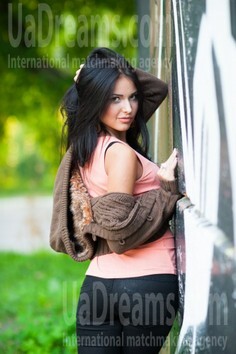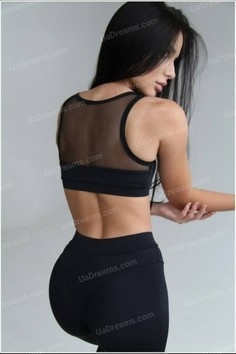 The type of man that I desire
I don't have an ideal man in my mind, but such qualities as attentiveness, sociability, sense of humor are very important in partner. And it is very important him to be able to work in team - as relations and family - it is like a team).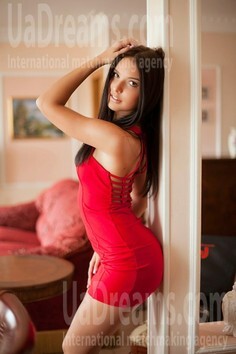 How would I describe myself
As for me, it's worth to mention, that I am a sociable, kind, purposeful and smiling person, who always ready to help my friends. Sometimes I am naive, that's why I don't like to be disappointed in my dearest people.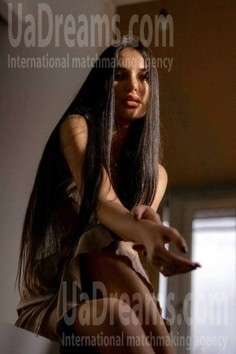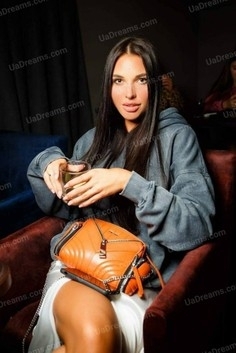 Our personal opinion of this Lady
She is a beautiful lady with her wonderful smile and mulatto skin. Also she is a calm girl, it's hard to make her angry or irritated. She has inner balance and warmth, very pleasant impression about her.