Birth Date
Height
Weight
Eyes
Hair
Build
Glasses
She is
Smoke
Drink
12 February
168cm 5' 6''
57 kg 125 lbs
green
brown
slim (slender)
No
right-handed
No
Sometimes
Birth Date
City
Height
Weight
Eyes
Hair
Build
Glasses
She is
Smoke
Drink
I'm looking for
12 February
168cm 5' 6''
57 kg 125 lbs
green
brown
slim (slender)
No
right-handed
No
Sometimes
Marriage, Romance, Relationship, Dating
Field of activity
Pharmaceuticals
Marital status
Divorced and No children
Want to have children?
will decide with my husband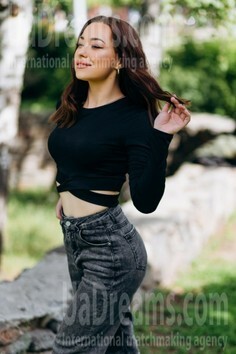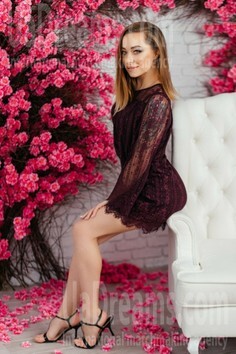 My future goals are
My main goal is to be a happy person. :)) And it's also important for me to help others to feel happier. I would like to do charity work: to help people in difficult situations, give animals a second chance for life, open shelters. Helping others makes our life meaningful. And when I look into the future, I plan to be surrounded by a loving family and a children's laugh. I would like to remember adventures and never regret about them. But my main goal is to stay a human forever. And to make my children and my husband proud of me!:))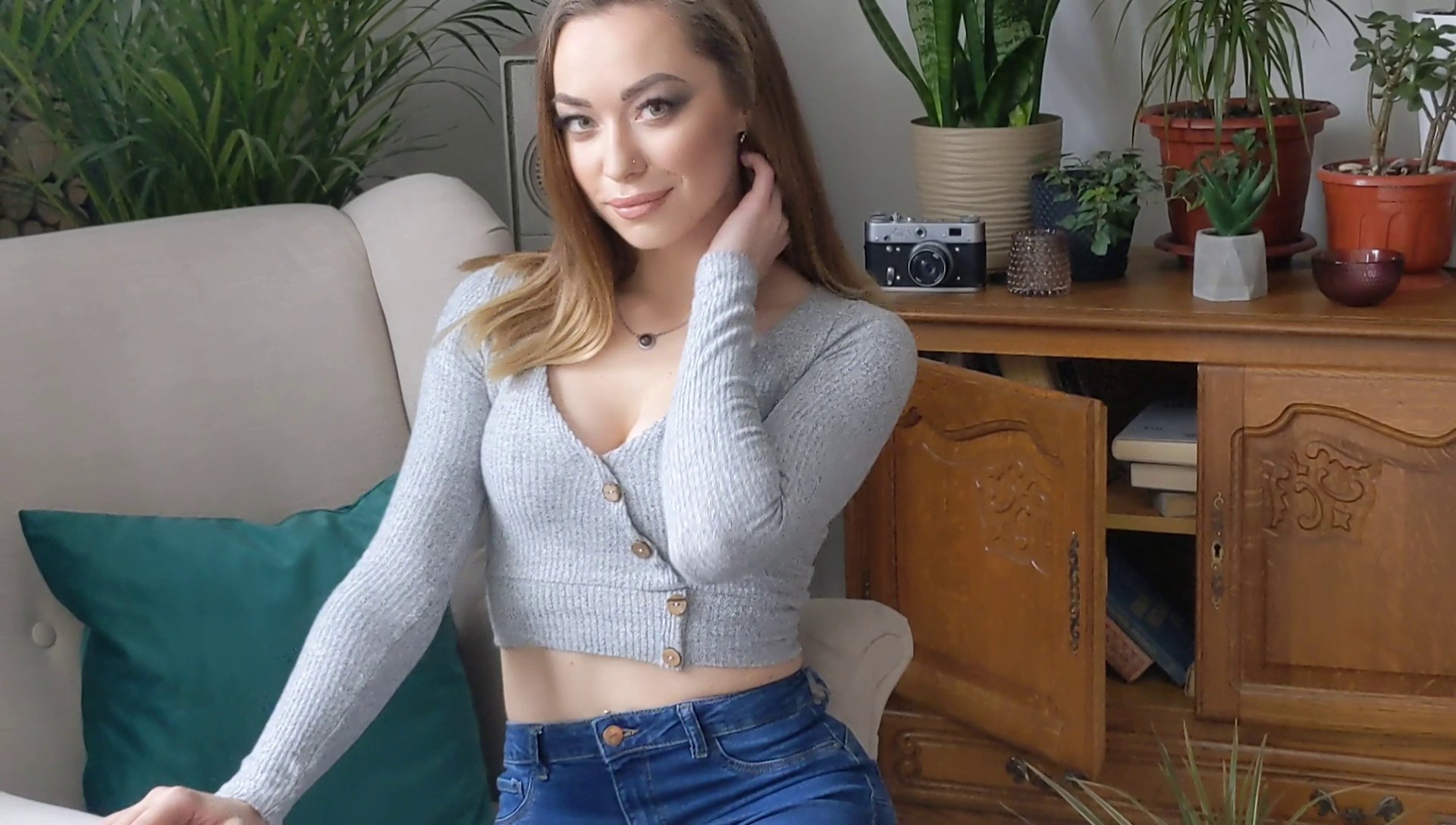 The type of man that I desire
Love doesn't consist of gazing at each other, but in looking in the same direction together. I would like to meet a man with the same view of the world. With rich family values and with a desire to share his world with me. I want to find a man, who has his pride. The man, who respects the feelings and love of his beloved one. With whom I will feel safe. I'm looking for a man, who will be reliable, attentive, caring, and loving. The man, who is not afraid of taking responsibility for his family. I'm not looking for a PERFECT man. I'm looking for MY man!;)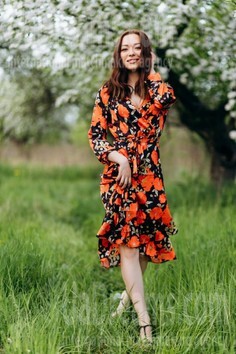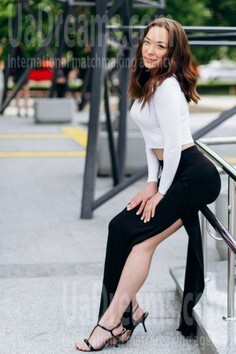 My typical day
Ooh, I like a very productive day!;) I like to wake up early, do yoga, meditate and to imagine what a perfect day is waiting for me :)) I adore to drink a cup of coffee and write my little goals for this day!)) After a wonderful start of the day, I go to my lovely work. My job - is my pride! I'm a pharmacist and it's very important for me that I can help people. I feel in my element!:)) After work, I like to have fun with my friends or stay at home and cook something special!:)) I like to fill myself with useful knowledge, so often I read books about psychology. I like getting to know other people worlds!;)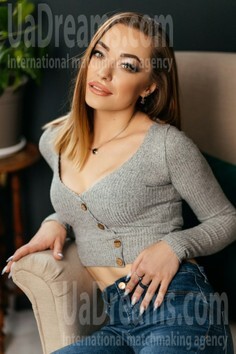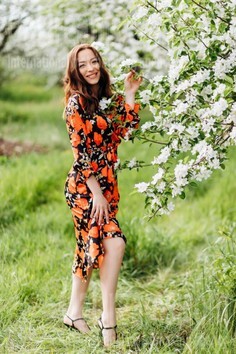 What I do in my leisure time?
Leisure time, leisure time... It's like a ghost: everyone's talking about it, but nobody's seen it, hehe. In my spare time, I like to pay attention to my health and self-development. I'm passionate about meditation and yoga. I like to explore myself and discover my inner world. In the summer I like traveling and camping! It gives me a sense of full life! I like to look at the stars, sit by the fire, and eat marshmallows. Mmm..) Also, I like to read books about traveling, to paint, and walk breathing in fresh air! As you can see, I'm a very romantic person! And I would like to find someone with whom I can share these amazing moments!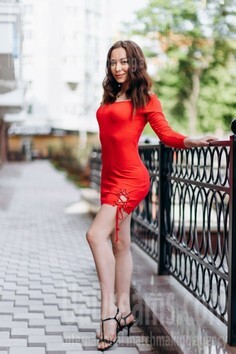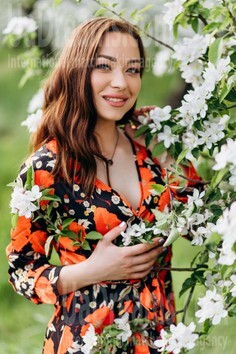 About my family
My family is my pride. I was lucky enough to be born into a loving, caring family. I was raised by the wisest woman in the world - my mother. We have a very close relationship and she's a real friend to me! My grandparents, aunt, uncle, and mom live in the same town as I. We often get together for holidays and spend our time in a warm, friendly atmosphere. My big family taught me the most important thing: the ability to maintain, help, and share all moments of happiness and sadness. When I meet my beloved I would like to bring these family values and traditions into my family.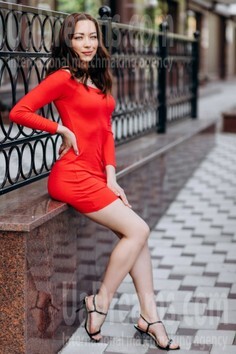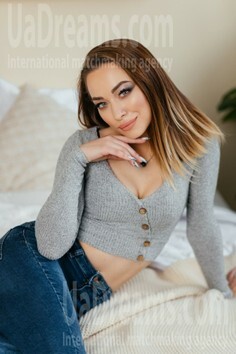 How would I describe myself
Women are made to be loved, not understood;) A strong spirit lives in a small body - this is about me. There are 3 important things to me in a relationship: - listening and hearing - to find a compromise - amazing sex ;) I'm a very versatile girl:) I'm fond of perfumery. I like rare selective aromas. I adore sweets:)) I love chocolate and eclairs with a cup of coffee...Mmmm..) I love animals, especially dogs! I have a Chihuahua dog) His name is Timon) He is a very active, loud, and cunning dog) He is my little family)) I adore traveingl! I have been to Egypt and Poland. I wish to visit the USA, Spain, Italy, and Georgia:) It's my little dream!)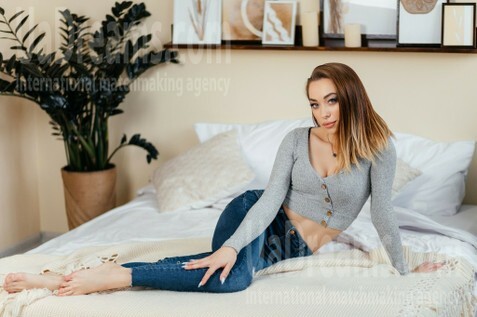 Our personal opinion of this Lady
Anastasia is a very romantic, intelligent, and sensitive girl. Senses of romance and love are the most important things for her. She believes in trusting relationships. She is looking for a man, with whom she can build long-term relations. She wants to meet a caring, loving, and reliable man. She seeks a sense of safety and stability. She knows what is love. And she knows how to love and wants to be loved :) She genuinely wants to build a serious relationship, have children and be a support for her husband! :)