Birth Date
Height
Weight
Eyes
Hair
Build
Glasses
She is
Smoke
Drink
25 February
165 cm 5' 5''
55 kg 123 lbs
brown
blonde
average
No
right-handed
No
Socially
Field of work
Medical/Health
Marital status
Single and No children
Want to have children?
will decide with my husband
I'm looking for
Marriage, Romance, Relationship
Share your love with Anastasiya!
Share your love with Anastasiya!
Birth Date
City
Height
Weight
Eyes
Hair
Build
Glasses
She is
Smoke
Drink
I'm looking for
25 February
165 cm 5' 5''
55 kg 123 lbs
brown
blonde
average
No
right-handed
No
Socially
Marriage, Romance, Relationship
Field of work
Medical/Health
Marital status
Single and No children
Want to have children?
will decide with my husband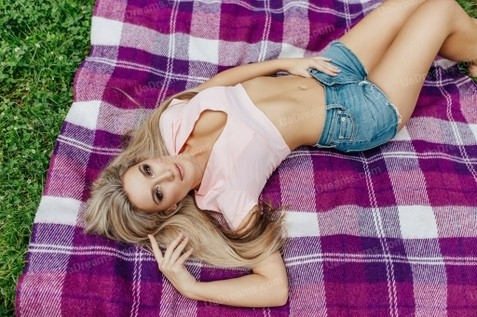 The type of man that I desire
My beloved must have a big and loving heart. I am a giver and believe that my man will be happy to get all my care and attention. I would like him to be a goal-oriented, trustworthy man. Man is a reliable shoulder to me, so I appreciate if he cares about me and my problems and helps when it's needed.I am also willing to put my hand out to him to support and encourage him. Also I like when man has a good sense of humor and positive mindset.
Our personal opinion of this Lady
The lady is smart, elegant and very caring. She always very helpful and positive personality. Anastasiya has just a wonderful adorable smile and beautiful eyes. She is serious about finding the love of her life. To find a person who will share her mood and for whom she will be not only a loving partner but also a good friend is one of the main aims in her life. She is willing to discover new places and always stands for a healthy lifestyle.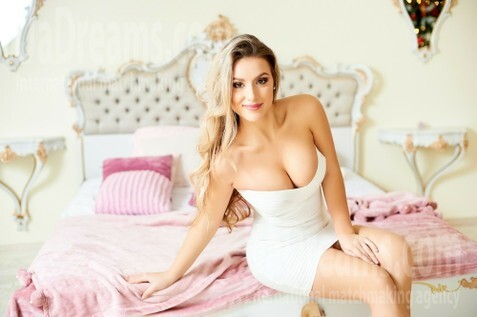 How would I describe myself
I have a big loving heart and huge desire to share all my love with the man who will appreciate it! I am a kind and caring girl. I need very little in my life, but my desires are clear and I know exactly what I need and what I want.
My typical day
Since I am still a student of the medical university ( I am graduating this year) I start my day very early in the morning. I wake up at 6 am, have shower, cook breakfast for my family and myself as well, get dressed. Then I get ready and leave for the university. I live close to my university so I walk there. It takes me about 10 minutes. When I get back home it's around 5-6 pm, I have dinner and do some homework. I may go to the gym after, or see my friends or spend time with my family!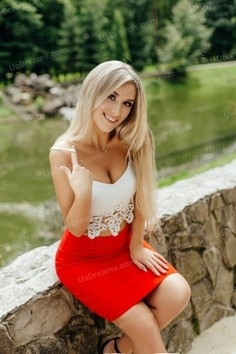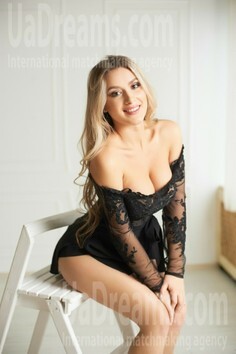 What I do in my leisure time?
I like to spend my leisure time different ways. For example if it's weekend and I had busy weekdays I can simply stay at home, make some coffee or tea(I prefer green tea) , take a cozy seat on the sofa, choose one of my favorite books by Dan Brown or Ernest Hemingway and spend few hours by reading a book. Then I can take a walk through the park and enjoy the fresh air alone or with my younger sister or friends. But I can also be active, play tennis, or climb the mountains or roller-skate. Everything depends on the mood and the weather outside!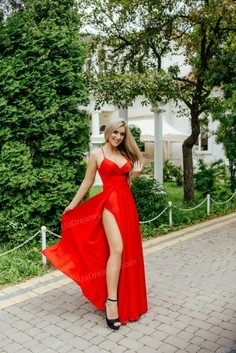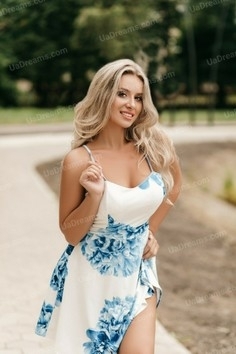 About my family
I live with my parents who are happily married. I have younger sister who is fourteen years younger than me! In spite of having a big age difference we like to spend time together, to go for a walk or to the cinema or visit our granny who lives not far from us. We like to spend our 'day of a woman' as we call it. Most of the time, its Sunday when parents visit relatives or friends, we stay at home, do manicure, hairstyle, make up and make selfies haha:) I have very loving and understanding family, we enjoy to spend our leisure time together traveling.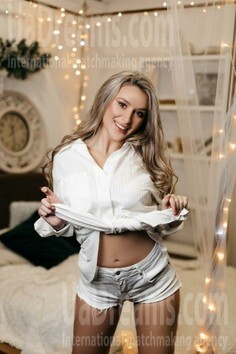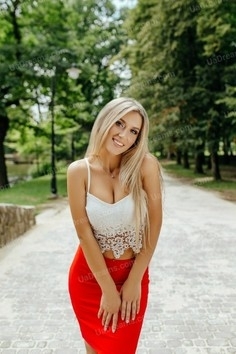 My future goals are
I am an ambitious girl and I have certain goals in life. First of all I would like to become a happy wife and mother. It's important for Ukrainian woman to give all her love and care to the man she chooses to create a homelike atmosphere where her family will feel comfortable and happy! Secondly I want to become a good medical worker, professional pediatrician and help kids.
Lady will meet you in 11 hours Good luck!
Lady wants to chat with you in 11 hours
Lady offers to move chat for 11 hours
Lady declined invitation, but explains why:
Thanks but I can't come. Thanks though! Appreciate it!
She's online and waiting for you!
Lady is late, will be at 12:30