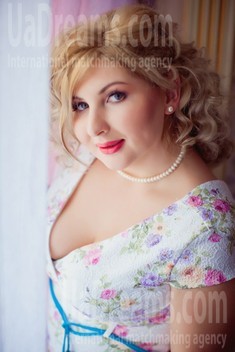 My typical day
My day usually starts with a cup of strong aroma coffee. Without it I can't wake up and next few hours I can spend with my eyes half-closed :) Then contrast shower and preparation for work, on the way to work I bring my daughter to kindergarten. After work usually I go home, have a dinner with mum and daughter, do all needed work in the house. Then I can spend some time reading a book or working in a garden. On weekend I usually meet with friends to share everything what happened with me during the previous week, have some laughs. I can not stand loneliness, I always need someone whom I could give my care and love :)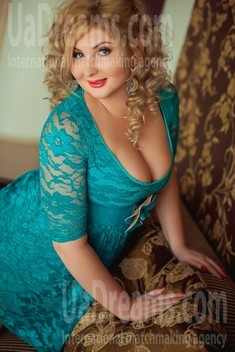 Our personal opinion of this Lady
This lady is of very romantic and tender nature. She is a very interesting, self-sufficient woman. Very communicative and friendly person.
See her fascinating movements and charming smile...
Feel as if it was your first date with this lady — it is worth 1000 pictures!
Watch this video for FREE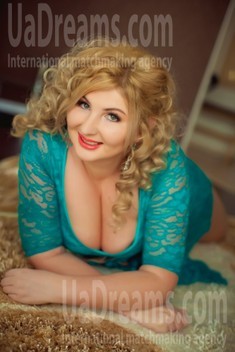 How would I describe myself
I would characterize myself as a communicative and sincere person, ambitious and creative. My friends describe me as the most naive and trusting person among all people they know. I don't know whether it is good or not, but that's just how it is. And I want to find a man who will accept me without any mask, with all my values, advantages and disadvantages:) By the way I was working for 3 years as a chef cook at one good restaurant so I will tempt my beloved with exquisite and delicious dishes. My heart is full of tenderness and love, I just miss a person who will accept all this gifts..:)
About my family
I have only two close people in my life - my mother and my daughter. My mother brought me up all by herself. Nobody helped us and I owe her everything that I have. We are like best friends, I can open all my secrets only to her. She will never betray me and will support in any situation. She taught me that family is the most important thing we all have and we must do everything to keep it full of love and respect. My daughter is my happiness, my treasure, the meaning of my life and my incentive to move forward!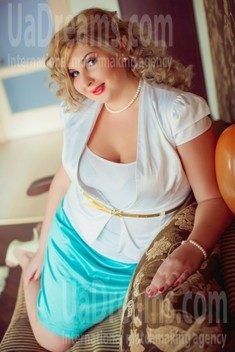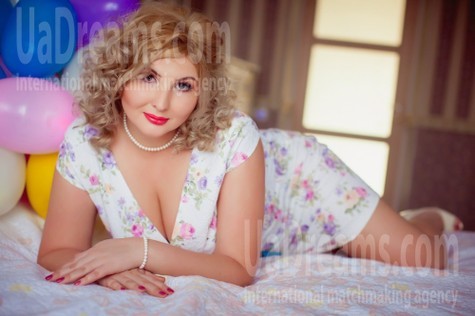 What I do in my leisure time?
One of my biggest passions is traveling:) I can say that I was in many countries and cities. But there are so many places I've never been in, and, who knows, maybe here I will find a man with whom I will continue to explore Earth Globe:) Also I like to spend my free time with my mother and my daughter:) We like to cook some tasty dishes together:)And have a talk while drinking a cup of hot chocolate. Also our common hobby is gardening. As I live in a house I have a rather big garden where I spend a lot of time. Here I raise a lot flowers and even vegetables and fruits. Also I like spending time with my daughter! Playing different games or walking outside. And sure, life of a person is empty without friends:)I like to spend time with them, sharing our dreams and thoughts. We can visit a gym or swimming pool together to spend time with benefit.
The type of man that I desire
For me the most important thing in a relationship is honesty and mutual trust. Appearance, age or height doesn't matter if the person is false and rotten in soul. I want to find a man to start a journey of life together, sharing joy and sadness together, who will understand me without a single word, just with one simple look in my eyes. That's the dream, of course, but I believe, when you know what you are searching for, it will find you even faster! To be my perfection, man just have to love me and respect me.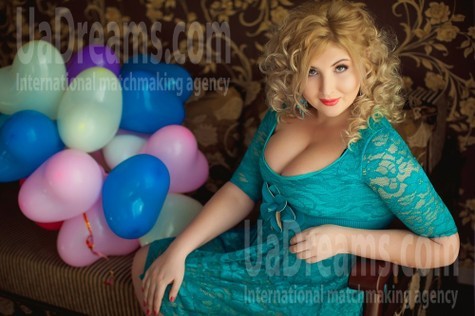 My future goals are
I want to find a woman's happiness, a long-awaited family and a loving husband. Though I am a workaholic, family life will be always on the first place for me. Happiness of beloved man and children can not be compared to work! I am dreaming to take the best care of the man, who will take me as his wife. I know, that this is the last thing I need to become complete - a loving husband. And I already know how to make a house cosy, a dish - delicious and a man - happy :)