Birth Date
Height
Weight
Eyes
Hair
Build
Glasses
She is
Smoke
Drink
12 August
172 cm 5' 8''
51 kg 114 lbs
brown
black
slim (slender)
No
right-handed
No
Socially
Share your love with Diana!
Share your love with Diana!
Birth Date
City
Height
Weight
Eyes
Hair
Build
Glasses
She is
Smoke
Drink
I'm looking for
12 August
172 cm 5' 8''
51 kg 114 lbs
brown
black
slim (slender)
No
right-handed
No
Socially
Marriage, Romance, Friendship, Relationship, Dating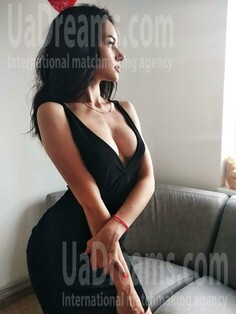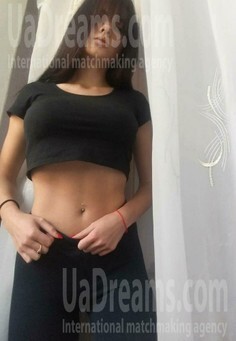 My typical day
I usually start my morning from cooking breakfast for my family. In order to help my parents, I started working very early. Now I work at the beauty salon where I have many clients. My job is really interesting and I would like to develop my skills and be a professional. I do not want to waste any time and try to spend as much time as possible with my parents and friends. I need to work every day, after that I go to the gym because I want to be sporty ;) Sometimes in the evening I can sit at a cozy cafe with my friends, talk about our life, eat pizza or sushi and drink coffee. I really love this atmosphere.
My future goals are
Despite my age, I am very motivated and love to achieve success and my goals. My dream is to be successful :) In order to be happy, the most important thing for me is to find a good man who will support me and help me. Then I will be able to develop and be happy. I also want to work for my pleasure and open a beauty salon in which I will have a lot of clients.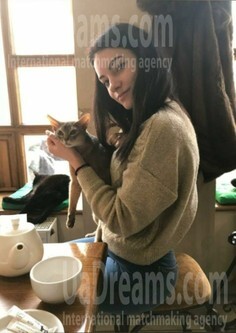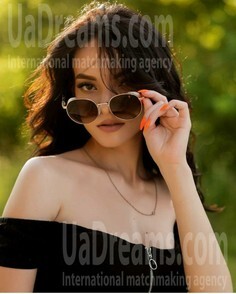 How would I describe myself
I am very kind and sincere, always ready to help and support. I will never leave my friends and family. I love to give people the smile, warmth of my heart and positive emotions :) It is very important for me to take care and attention. I think that words cannot convey all love, for me the main thing is the actions and not the empty promises.
The type of man that I desire
I am a young lady and do not have a lot of experience. But based on the relationships of my parents I know what kind of man should be next to me in order to become my future husband. I am looking for a kind, tender, sincere and romantic man. I know that when I meet my man in real, we will feel the chemistry of love. My desire is to feel his care and love.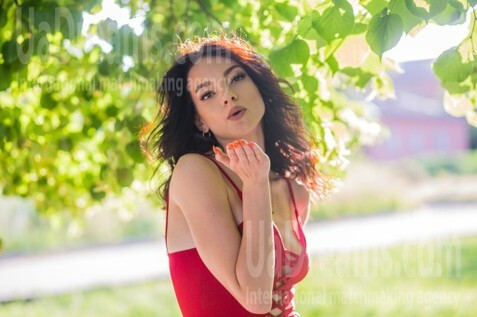 About my family
I have a big and wonderful family! I grew up in a family filled with love, kindness, and care. My parents are kind and ready to help. I really appreciate their care because this is important for me. We love to spend a lot of time together. I have an older sister, who constantly shares her experience with me. She is my best friend.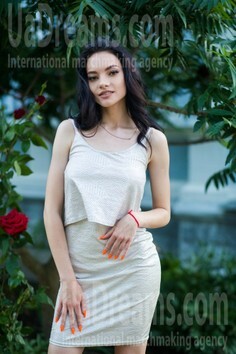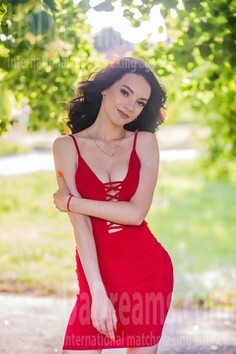 Our personal opinion of this Lady
She is a really positive and cute lady, polite and kind! She is resourceful, knows what she wants and how to achieve her goals. She seems to be really serious and ready for true love!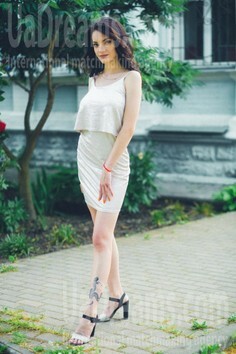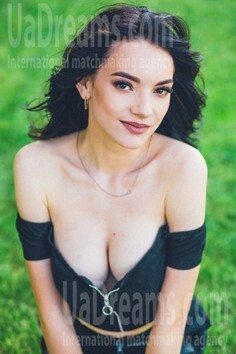 What I do in my leisure time?
You know. my leisure time can be really different!!! I am a very active lady, loves to care about my body, health, and beauty. I like self-improvement and spend time outdoors. Sport is the most important part of my life. I like to do sport every day or when I have free time. Also, I prefer to watch movies and to meet with my friends. I would like to have a lot of common goals and hobbies with my man. I want us to share our interests.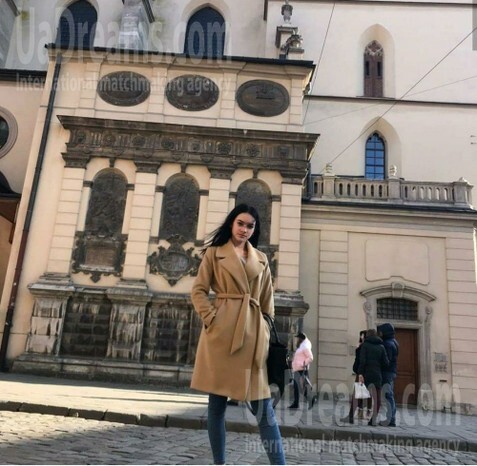 Lady will meet you in 11 hours Good luck!
Lady wants to chat with you in 11 hours
Lady offers to move chat for 11 hours
Lady declined invitation, but explains why:
Thanks but I can't come. Thanks though! Appreciate it!
She's online and waiting for you!
Lady is late, will be at 12:30