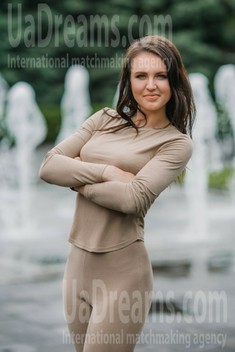 What I do in my leisure time?
I try to pay as much attention to my son as I can. My son is still young, so he needs my care and attention. When I have free time, I like to paint. Painting gives me a special mood that takes me to another world of colors and gives me great pleasure. I like to paint nature and invent my own abstract pictures. Mostly, I paint with paints, but I create abstraction with colored pencils. I also like sports and be active in this direction. Sometimes, I like to be alone with myself: listening to good music or reading an interesting book.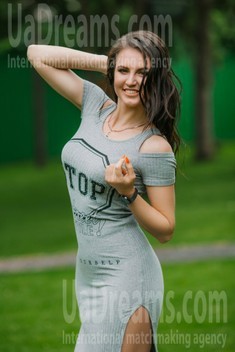 About my family
I was very lucky to be born in a very loving and caring family. My mom is my closest friend and advisor. She is very kind, she is very wise. I remember when I was still a very little girl, how hard she tried to give everything to me and my younger brother. Therefore, I want to create so much warmth and tenderness in my future family. I am very sorry that I could not do it in my previous marriage, but apparently, in this life we ​​make mistakes in order to learn from these good lessons!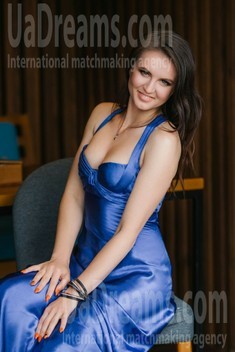 My typical day
My day begins early in the morning with the preparation of breakfast for my little man - my son. Then I take my son to kindergarten and go to work. I try to find time to visit the gym amid my busy day because I want to be in a good shape and feel good. I think sport can help me in it! I like to keep everything clean and tidy in my house. I like to cook delicious dishes and I like to bake delicious cakes, cupcakes .. I devote a lot of time to my little son, and while he is small enough, I try to give him not only my love, but also care .. This time, those pleasant moments give me pleasure, but we must be complete in this life and we must be whole in this life!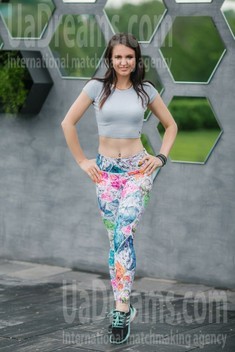 Our personal opinion of this Lady
This lady already had a bad experience, so she is seriously determined to find her man, she will become for this man not only a good wife but also a faithful wife. Elena is very bright, very open and very soulful. She really creatively approaches this life and her ideas are very interesting and special.
My future goals are
I'm looking for my special man and I know that he is here on this site. I confidently say this because I believe that everything does not just happen in our life and he also waits for me. My special man will become not just my friend, but also my husband, my best lover and my life partner. I want to share with him understanding, support, common goals and decisions, to share all our ups and downs, but all and always together. I want to have a happy family, full of warmth, affection, love, pleasure, passion, care, respect, and most importantly trust. Where are you my SPECIAL man? Write me, I am here!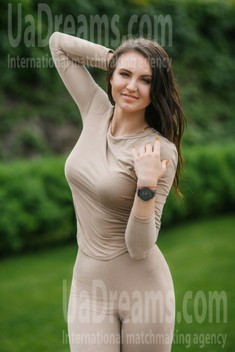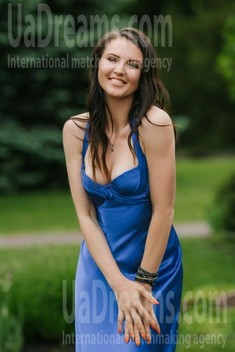 How would I describe myself
I am a creative person and I love to create. But besides this, I am very open and I am very faithful. I want to be a focus of my only man and I appreciate honesty very much. After all, this quality in relationships must be present and trust is very important for the two halves. I am also cheerful, active, purposeful, and I like to learn new places, new things. I like traveling very much. But I really want to love and my heart is full of pleasant emotions to share with my man.
The type of man that I desire
I really want to meet a man who also appreciates being in the family and wants to take care of it. I want to see a caring, kind, responsible, gentle, passionate man near me. A man who will stick to his word and with clear goals in this life. He must be a gentleman. My future man should be aware and want to love and be loved, in return I will make him very happy.