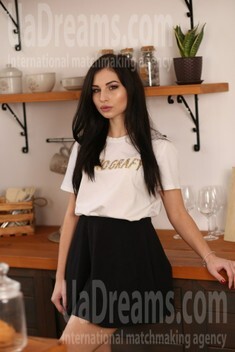 What I do in my leisure time?
I dedicate all my leisure time to sport. So one can find me there in a gym several times a week. I'm fond of make-up art. I spend quite a lot of time to learn new tendencies and styles to help women to be beautiful.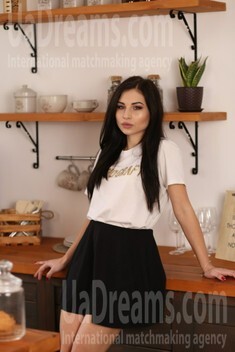 How would I describe myself
What can I tell about myself first of all? I think I was blessed to have my singing talent. Opera is a wonderful art and the way to express my world in songs. I like white roses and milk chocolate. My perfume is Versace Bright Crystal. I like new emotions and traveling helps a lot. I've already visited Poland, Czech Republic, France, Finland, Austria, Germany, Russia, Estonia, Egypt, Hungary, Belgium. I want to visit Norway, Switzerland. I imagine my world full of kindness and I hope people will make peace in any corner of the world.
See her fascinating movements and charming smile...
Feel as if it was your first date with this lady — it is worth 1000 pictures!
Watch this video for FREE
My future goals are
A person can't be really happy without the partner. My biggest aim is to find my second part with whom we can create a loving family and enjoy every moment of our life together. I can't hide that my fondest dream number two is to become the main singer of the opera theatre. I adore this kind of art and I want to bring great emotions to the audience.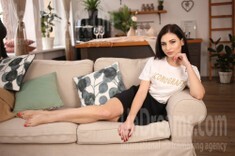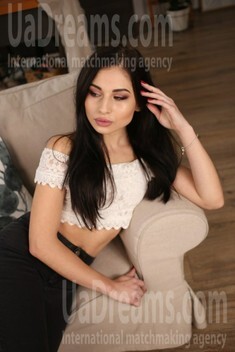 My typical day
I have a dream to develop my singing career. I'm a very disciplined student. My typical day starts with my studies at the Academy of Music. I never miss my lessons there. After that, I work at home as a teacher of opera singing. I teach kids. They like to come to me and to develop their skills. I never forget about sport and I visit it quite often. I work hard on my shape. When I'm at home I cook, make my home tasks and have a rest with a good book. I like classic literature.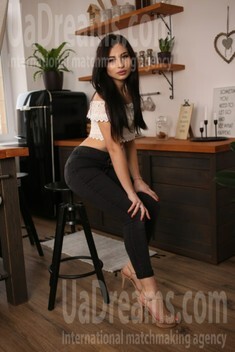 The type of man that I desire
I have no exact preferences concerning appearance. But I would pay attention at the character. My man would be calm, kind, well-educated. There will be trust, support, passion between us and we will be ready to help each other any minute.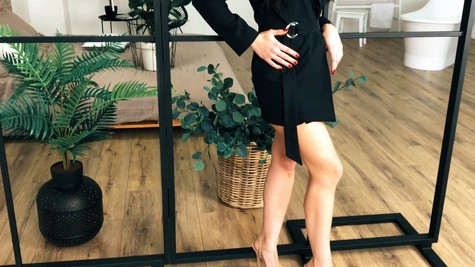 Get a much better idea of the lady's personality!
Discover her life and secrets no other men know :)
It's intriguing like finding an unknown world...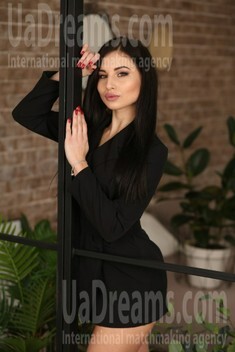 About my family
I was born in the city called Dneproderzhinsk but with time we moved with my parents and my sister to a small town Kamenskoe. It is not far from Dnepr and it is easy to get there by bus. My father is a former military man and my mom is a doctor. They brought me with the right views and taught me to be always responsible for my actions. We have one more member of the family. This is our dog, Michael. He is 5 and very devoted to us.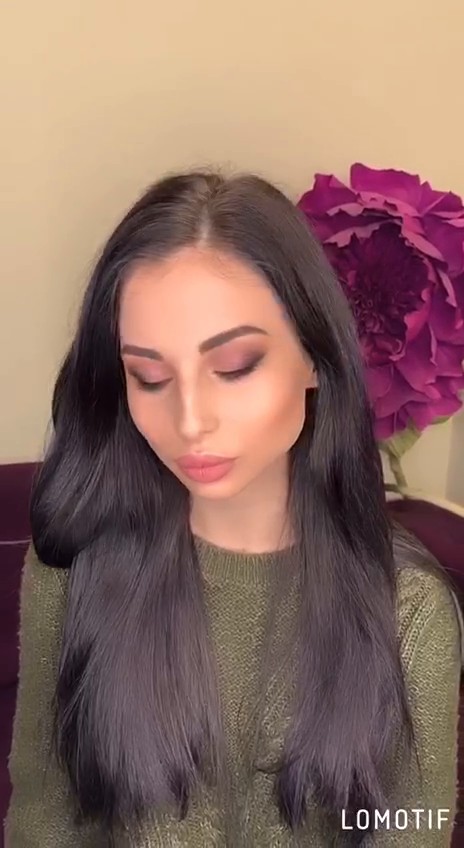 Get a much better idea of the lady's personality!
Discover her life and secrets no other men know :)
It's intriguing like finding an unknown world...


Our personal opinion of this Lady
She is a lady wow because she has everything to make her second half really happy. She is beautiful, talented, well educated, attentive, lovely, communicative, able to be a good listener and a very good adviser. She is young but very wise. The lady lives in Kameskoe. It is about 40 min by bus to Dnepr.