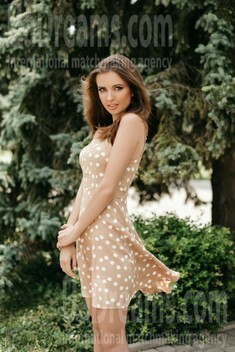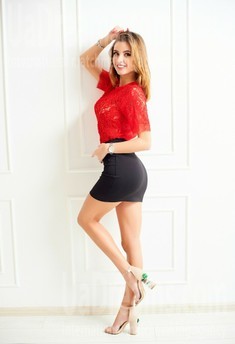 Our personal opinion of this Lady
Ira is a sweet, beautiful, easy going girl with no rough attitude, having a strong personality also. She is kind and treats everyone kindly. The lady is a lovely person looking for a serious relationship.
See her fascinating movements and charming smile...
Feel as if it was your first date with this lady — it is worth 1000 pictures!
Watch this video for FREE
How would I describe myself
I am sociable, so I have got a lot of friends. I like to laugh and joke. I have got a sense of humour. It means I understand humour and appreciate it in others. I like when everything is fine. Being happy is one way of being wise. I also like to study because knowledge is always useful. On more of a personality note I try and be happy and possibly keep up a cheerful tone in my life.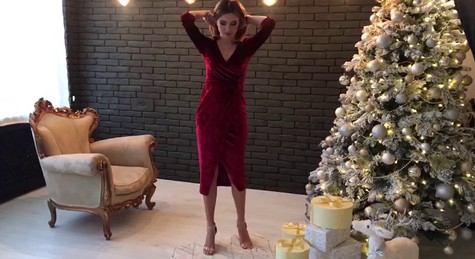 Get a much better idea of the lady's personality!
Discover her life and secrets no other men know :)
It's intriguing like finding an unknown world...


Get a much better idea of the lady's personality!
Discover her life and secrets no other men know :)
It's intriguing like finding an unknown world...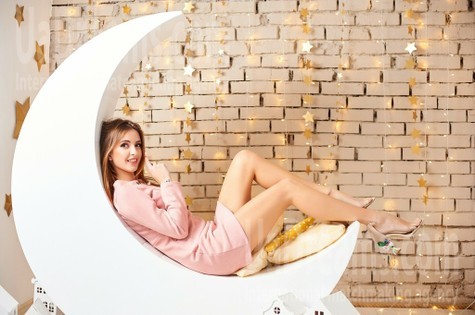 What I do in my leisure time?
Leisure time is very important for people who study or work hard. For me it's a chance to boost my energy. Three ways I spend my free time are my family, going in for sports, listening to the music. I can add to this list as I am pretty open to any activities. I like to do things that make me happy. I also like to cook and have a great interest in this process. I like being busy in the kitchen trying new recipes. Alternatively, I like reading too. I derive the maximum accomplishment possible I am seeking from them.
About my family
My family consists of 4 members, mom, dad, younger brother and me. I live separately from them. We are a friendly and loving family always supporting each other. There is peace, prosperity, love and care. If a member has some problem the whole family is beside him. I am proud of my family and hope to create the same family of my own.
My future goals are
My biggest and the most cherished goal in life is to create my own family. I hope that in the upcoming years I can achieve it. I want to be a successful woman, wife being deeply in love with my man. I would also like to become professional in my sphere and for this I study hard. I believe that these two goals can help me to become successful and happy in my future life. I am ready to work daily to achieve them.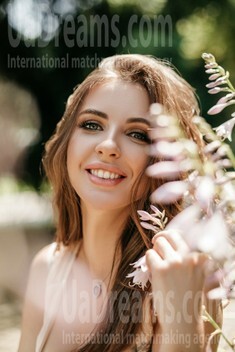 The type of man that I desire
The qualities I have always appreciated in a man are fidelity, honesty, loyalty. I have always been attracted to intelligent and kind men. I am looking for someone who shares my goals, values, and aspirations in life. We do not need to have everything in common, but it is important to me that a man is passionate about something. I want to be in a relationship with someone who thinks about the future and knows what he wants from life and where he wants to be in a few years from now.
My typical day
My day starts early in the morning with a yummy breakfast I cook myself and a cup of coffee. Then I do my morning exercises as it helps me to boost my energy and I like how I feel after it. I go to work and spend there most of the day. I meet different people. I can honestly say that I love what I do as it helps me to connect with people on a daily basis. I go for a walk with my doggy later in the evening if I do not have much homework.