Birth Date
Height
Weight
Eyes
Hair
Build
Glasses
She is
Smoke
Drink
6 January
160 cm 5' 3''
45 kg 99 lbs
brown
black
slim (slender)
No
right-handed
No
Socially
Marital status
Single and I have children / 1 girl
Children age
0 y.o.30 March
Want to have children?
will decide with my husband
I'm looking for
Marriage, Romance, Friendship, Relationship, Traveling
Share your love with Jane!
Share your love with Jane!
Birth Date
City
Height
Weight
Eyes
Hair
Build
Glasses
She is
Smoke
Drink
I'm looking for
6 January
160 cm 5' 3''
45 kg 99 lbs
brown
black
slim (slender)
No
right-handed
No
Socially
Marriage, Romance, Friendship, Relationship, Traveling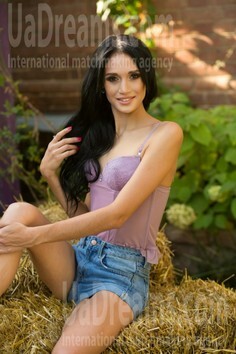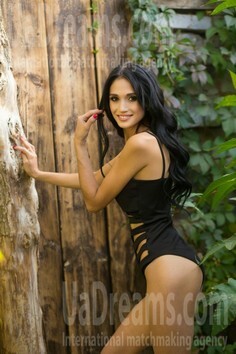 My typical day
I get up early in the morning and do exercises with my daughter. Then I have a morning coffee, clean everything at home and at lunchtime, we go for a walk outside. When we come back home I cook dinner with a tasty dessert.) In the evening I go for a walk with my daughter to breathe some fresh air before sleep. Also, I meet with friends and visit my family.
Our personal opinion of this Lady
This lady is beautiful, friendly, ambitious, with a good sense of humor. She is a kind, understanding and positive person.)
How would I describe myself
I am honest, loyal, ready for compromises. I like to enjoy life, smile, and travel. I have many friends and close to my family....and I am looking for a special person in my life to share happiness and future goals!! Is this you??))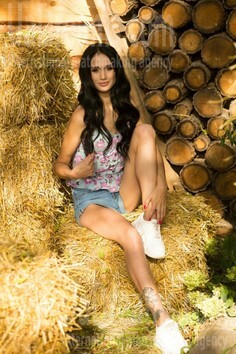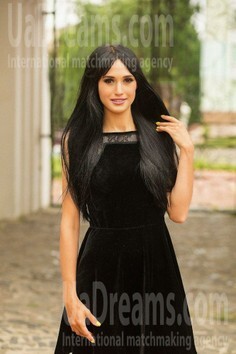 What I do in my leisure time?
I like to spend time with friends, go outdoors and rest in nature. I like summertime, this is a magical time for me. Also, I take time for myself, my beauty and I like to make nails to other girls when I have time. I like to read books and play with my fluffy cat!)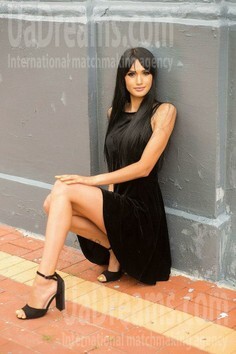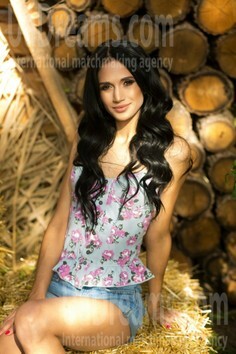 My future goals are
I dream to realize myself in a family and in a professional way. I want to dedicate more time to self-sufficiency. And I want to find a person who is ready to come to my life and be with me at any moment of life. I want to take care of him and create a happy family in the future.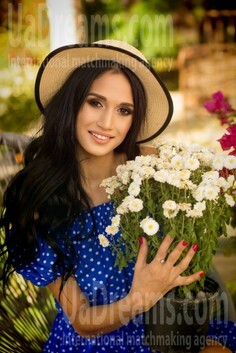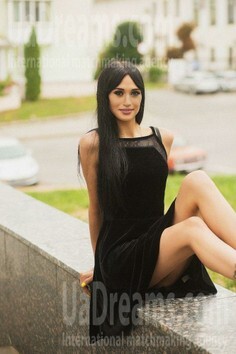 The type of man that I desire
I am not looking for an ideal person, but this man must be perfect for me the same as I for him. Like yin and yang, we can complement each other. I wish him to be taller than me, ambitious, serious. When the person is cheerful, kind, and understanding then I will open my soul to him, give happiness and kiss him every morning!!)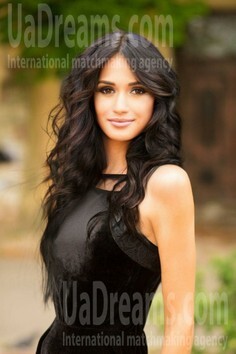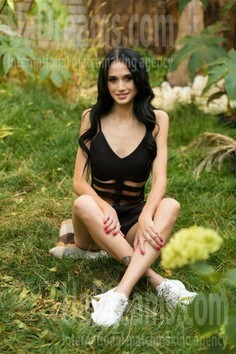 About my family
I grew up in a large family in Sumy city. I have 2 younger brothers and my older cousin who is my closest person in the world. I have a little daughter.) Our family is friendly and loving. We value and respect each other, these are the most important things that I wish to have in my future family too!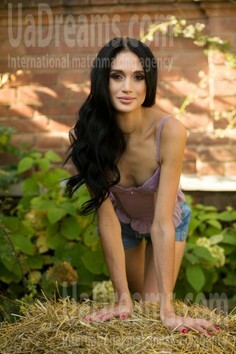 Lady will meet you in 11 hours Good luck!
Lady wants to chat with you in 11 hours
Lady offers to move chat for 11 hours
Lady declined invitation, but explains why:
Thanks but I can't come. Thanks though! Appreciate it!
She's online and waiting for you!
Lady is late, will be at 12:30