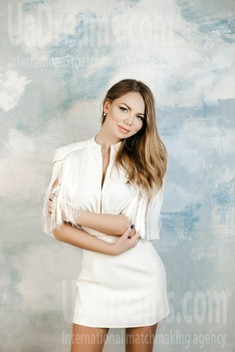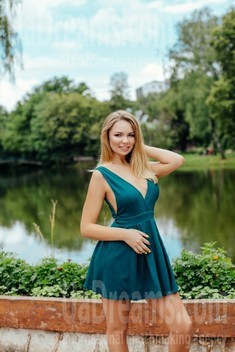 Our personal opinion of this Lady
This lady is very pretty. She has blue eyes and short blonde hair. She is very communicative, polite and nice. She also has a good sense of humour. She has a distinctive style of clothes. Always looks fashionable. This lady is modest, shy and funny. She looks sportive and is graceful. It is easy to guess that she has serious intentions about finding a life partner.
See her fascinating movements and charming smile...
Feel as if it was your first date with this lady — it is worth 1000 pictures!
Watch this video for FREE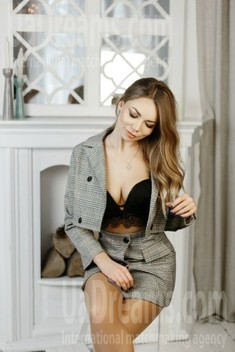 About my family
Of course my family is my main value. I am so lucky to have my parents and my younger brother. They are friendly, active and modern. Mutual understanding, respect and care are the most important things between us. I am so happy that they respect my every decision and support me in gaining my dreams. As I live in the other city, I don't have an opportunity to see them often, that's why I appreciate those rare moments when we are together. I am really thankful that they brought me up this way and now I just want to make them be proud of me.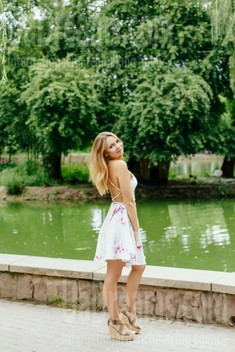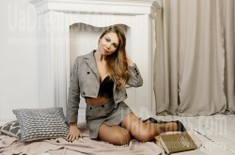 The type of man that I desire
I am looking for a mature man who is always responsible for all his words and actions. First of all I want him to be as family-oriented as me in order to create a happy future together. I also want him to be caring and protective, I don't accept any violence in relationships as I believe that husband and wife should be two halves of one unit. I would us to pay as much attention as possible to each other, and of course make some decisions together. He must appreciate my inner beauty and discovering my personality, as I sincerely believe that a true beauty is inside.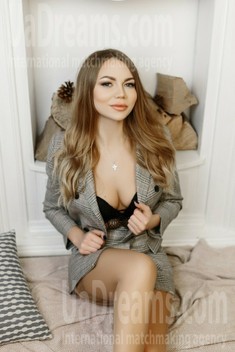 My future goals are
Since childhood I am dreaming about a strong and happy family with a caring husband and lovely kids. When I was a child I always imagined myself in a beautiful wedding dress with my beloved person next to me. Now I understand that family life is not always like a fairy-tale, it requires devotion and responsibilities. I am not afraid to change my live completely in order to be happy. Unfortunately, I haven't reached my main goal to have my own family, but I sincerely hope that will change soon. I always believed the best kind of job is one that brings benefits to the others, that is why I have decided to become a pharmacist. I like being useful and who knows, maybe I will open a drug-store one day :) My other goal is to discover the world. I like traveling, but I prefer to do it with people I love. In general I believe that it's not so easy to implement all your goals into reality. One just should never give up and be patient. That's why I will do my best to make my dreams come true.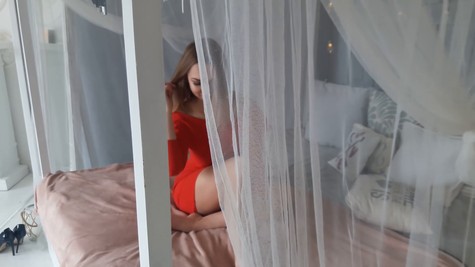 Get a much better idea of the lady's personality!
Discover her life and secrets no other men know :)
It's intriguing like finding an unknown world...


Get a much better idea of the lady's personality!
Discover her life and secrets no other men know :)
It's intriguing like finding an unknown world...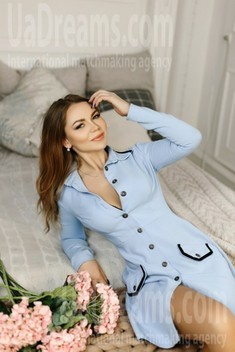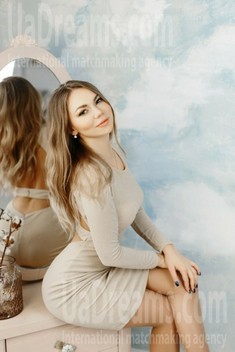 How would I describe myself
I am an easy going person who really enjoys getting a new experience. I have never been a homesick person and I have got used to live separately from my family. That's why I always find a reasonable solution in any situation on my own. However it would be much easier if I had my beloved person. I am very responsible and reliable, I always do what I promise and I never refuse from helping the others. I really love animals, I always remember how much I visiting my grandparents on the village paying with animals there. I always try to help homeless cats and dogs.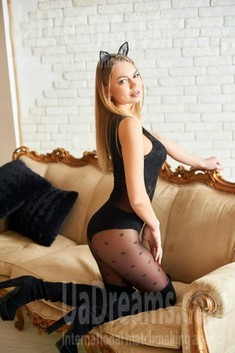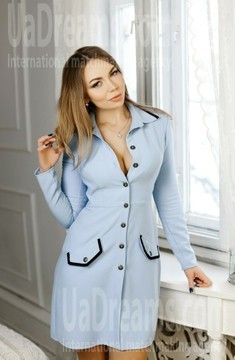 What I do in my leisure time?
I like an active way of life, so working out, walking, biking, camping, hiking... that is what I always do with a great pleasure! I enjoy spending time with my friends in any cozy place and have a nice conversation with them. I never lose an opportunity to visit any interesting place. I adore both sea and mountains. It's so great to observe beautiful landscapes and collect thoughts on such atmosphere.
My typical day
I always get up early as I can do so many things before work. I don't like wasting my time and I prefer keeping myself busy. That doesn't mean that I am always working :) After doing my duties, I like meeting with my friends, walking the park, having BBQ, watching thought-provoking movies and of course self-developing. In fact, sport plays an important part of my daily routine, I like following a healthy life style and morning running near the lake brings me a great pleasure.