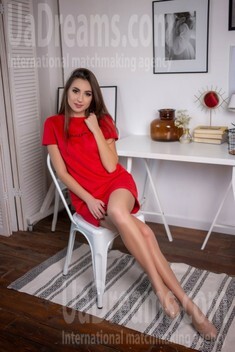 About my family
I was born in a friendly family. I had a happy childhood. My parents were very attentive to me and my younger sister. We lived very nice. But with time I decided to live alone and I visit them on my weekends) We are still a family, no matter where we are and how far we are.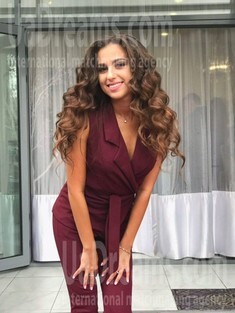 The type of man that I desire
I hope to have a straightforward, mentally, emotionally and physically strong man. I imagine him to accept me as I am and always remember that I'm his woman, I need respect and love. I will always need my man.
See her fascinating movements and charming smile...
Feel as if it was your first date with this lady — it is worth 1000 pictures!
Watch this video for FREE
My typical day
My morning starts at 8-9 a.m First of all I start with shower because water helps to wake up) Then I continue preparing for my working day. Usually it lasts 6-7 hours. If all my home tasks are done I can let myself stay with my friends in a cosy place. I can't imagine my day without communication. I'm a good friend.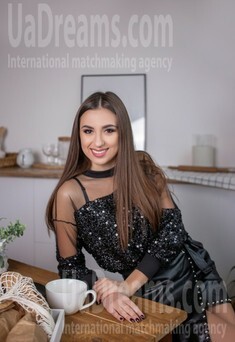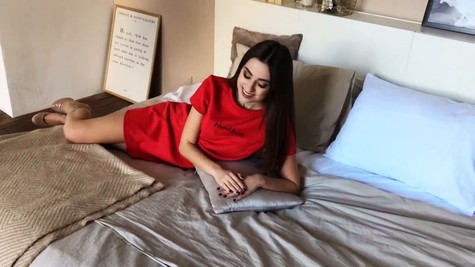 Get a much better idea of the lady's personality!
Discover her life and secrets no other men know :)
It's intriguing like finding an unknown world...


What I do in my leisure time?
I prefer to spend my leisure time outside. I like to be in a good company with interesting people. I like to have meetings with my friends. We usually visit karaoke places or dancing clubs. I attend lessons in singing. I like to think about new ideas for my business and to write them down in my notebook.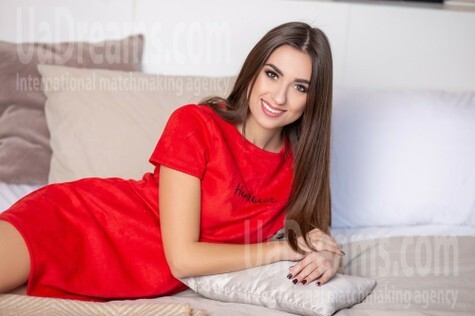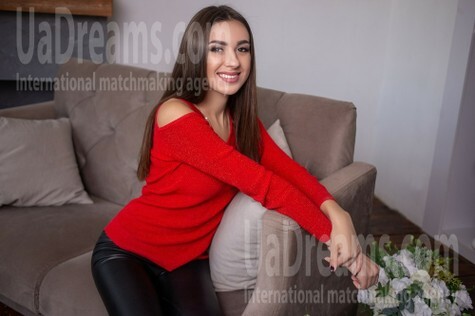 My future goals are
The main thing for me is to build a strong family and also I would like to develop my business that can be the part of a family one in future. I think both partners should do something for a family. There should be the basis. Also I would like to feel real support from my dear person and to breath in unison making everything possible for a family happiness.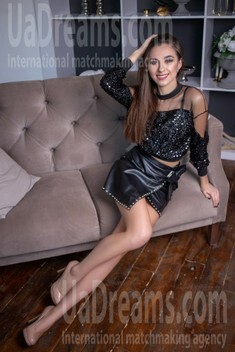 How would I describe myself
I'm a very creative person and I don't like to sit at home at all. I like to be in a constant movement, I like to be busy. It helps me to feel alive. But, of course, I would never refuse to leave everything aside if my dear person was waiting for me. I would always choose my man to be with.
Our personal opinion of this Lady
This lady is very strong mentally and emotionally. She never takes her bad luck and offences hard. She prefers to find strength to cope and to turn the page. She easy leaves bad momentos in the past and does her best for better future to see the rainbow in all its colors as soon as possible. Karine is a very bright and smiling lady. Talking to her once always creates a desire to hear from her again.