Birth Date
Height
Weight
Eyes
Hair
Build
Glasses
She is
Smoke
Drink
18 June
163cm 5' 4''
45 kg 99 lbs
grey
blonde
slim (slender)
No
right-handed
No
Socially
Occupation
Decorator, designer, photographer
Marital status
Divorced and I have children / 1 boy
Children age
3 y.o.22 February
Want to have children?
will decide with my husband
I'm looking for
Marriage, Romance, Relationship, Dating
Birth Date
City
Height
Weight
Eyes
Hair
Build
Glasses
She is
Smoke
Drink
I'm looking for
18 June
163cm 5' 4''
45 kg 99 lbs
grey
blonde
slim (slender)
No
right-handed
No
Socially
Marriage, Romance, Relationship, Dating
Occupation
Decorator, designer, photographer
Marital status
Divorced and I have children / 1 boy
Children age
3 y.o.22 February
Want to have children?
will decide with my husband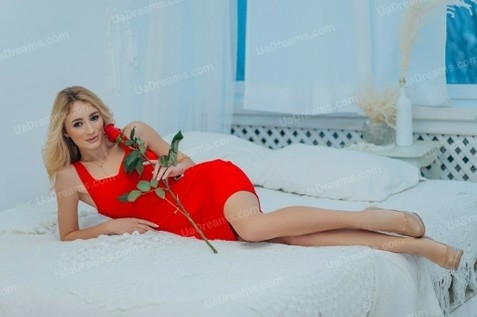 About my family
I have wonderful parents and a younger brother. I have very very nice relationship with my brother and he gets along with my son very well. My brother visits us often and he likes to play with my son a lot. He also helps me to look after my son sometimes, as well as my parents. I think that I'm really lucky to have such a friendly, wonderful and supportive family. Of course, I also dream about having such a happy family of my own one day.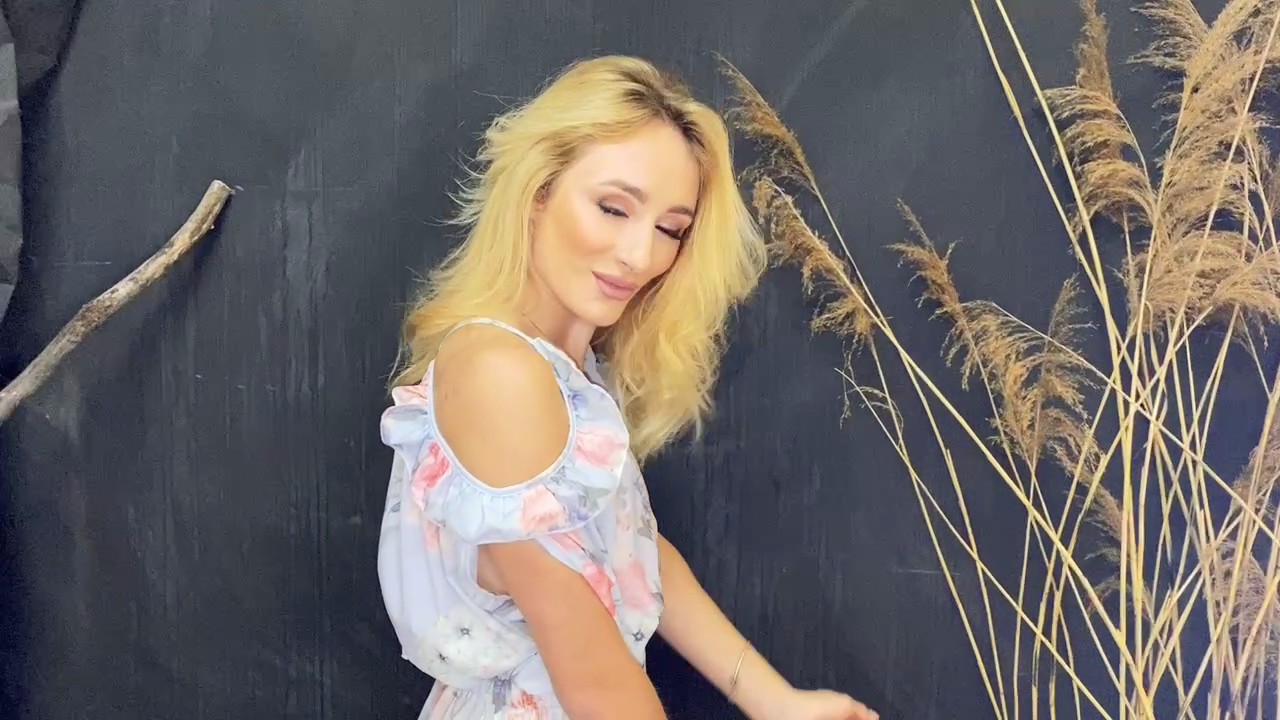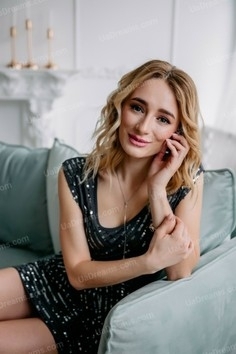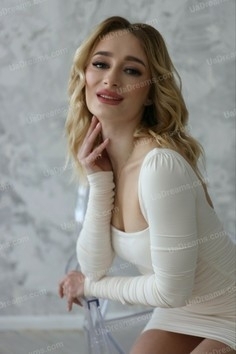 What I do in my leisure time?
I'm a very active lady and I like when my days are very productive, but of course I always find time for having a rest. I like to spend time with my son in my leisure time most of all. He is also very energetic and active like me and we always have lots of fun together. I'm a very creative person and I love Art. I like to paint and to draw very much. I used to attend Art school and I also studied to be a designer and photographer. I love to take photos. I like yoga very much and I like going to gym. I love reading, listening to the music, having a rest in the nature.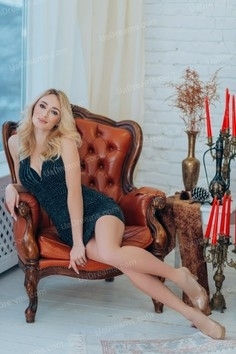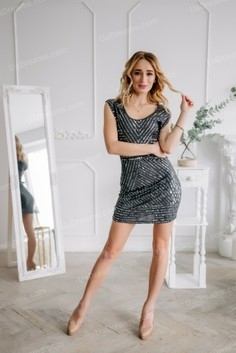 Our personal opinion of this Lady
The lady is very talented, intelligent, active, communicative. She has a nice personality and she is a very smart lady with whom it is interesting to talk.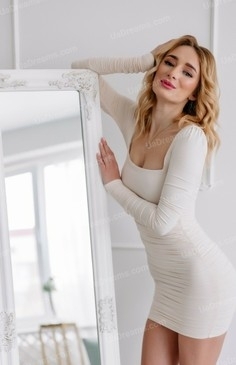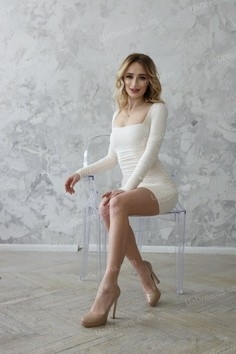 The type of man that I desire
I want my man to be reliable, responsible, caring, intelligent. I hope that he will know very well what he wants in his life and I hope that we will help each other with our self development. I also want us to help each other to achieve our goals and to make our dreams come true. Of course I will need my man to love children and to get along well with my son, as my son will always take a very important place in my heart and in my life. I need my man to be positive, active, without bad habits. I want him to be romantic.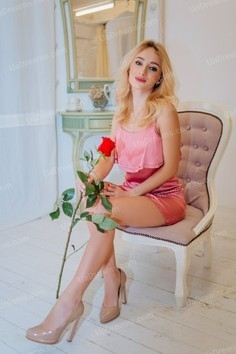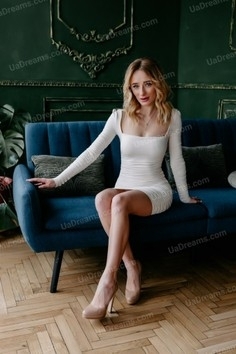 My future goals are
I think it is important to have some goals and dreams in our life. I also think that it is important for us to improve our skills and talents. So, I want to improve my skills in painting and drawing very much. I work as a photographer, designer and decorator and I want to become even better at doing those types of work than I'm already. So, I want to take some training courses and to learn something new. Of course it is also my goal to find a nice man who will inspire me and will help me to achieve my goals. I want to have a happy family very much!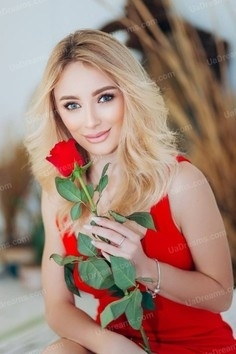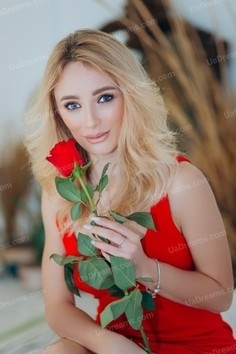 How would I describe myself
I'm a very active, hard-working, goal-oriented and serious lady. I like to learn something new and I'm not afraid of problems and difficulties. My life taught me how to be strong and never give up, but I'm also very caring, romantic and loving. I'm a good mother, but I also want to become a wonderful wife for my beloved man. I will need to feel love and care of my man to feel completely happy.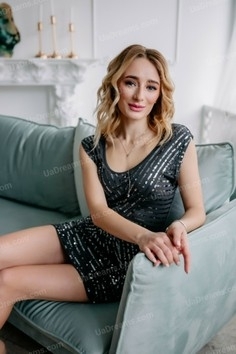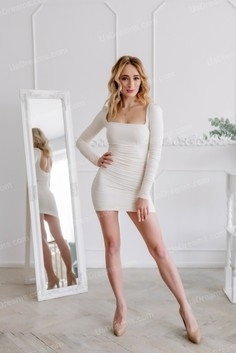 My typical day
I usually start my day by doing some morning exercises and cooking tasty and healthy breakfast for myself and for my son. Then I take my son to the kindergarten and go to work. As I do different types of work, my working days are usually not the same, but I work as a photographer most of the time. In the end of my working day I take my son from the kindergarten and we come back home. Then I do some work about the house and cook dinner. When I have time, I also go to gym or I do yoga. I also like to meet with my friends sometimes.