How would I describe myself
I can compare myself to the Universe because I am infinite, immense, deep in nature and I have a versatile pesonality. I think it will be not enough to live all my life to realize all my ideas. That is why I try to choose the best of them and do my best to achieve all my goals. The most important for me is the family, self-realization and my friends who I love and who always support me. They say I am kind, generous, honest and sincere. I always tell the truth, this is my best side, I think, and I always stay myself in any situation.
See her fascinating movements and charming smile...
Feel as if it was your first date with this lady — it is worth 1000 pictures!
Watch this video for FREE
Get a much better idea of the lady's personality!
Discover her life and secrets no other men know :)
It's intriguing like finding an unknown world...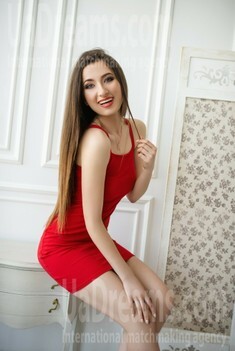 My typical day
When I worked in the company as a photo editor I had typical days, of course. And now all my days are different and more interesting as I can plan every day on my own. If I have a wedding photography then I should get up early in the morning and go to the bride's home or to the beauty salon where she is having make up and hair styling, then we go to her home and I take the photos how she is getting ready for her wedding. After that I have to take some photos of her fiance and then I spend all day with them. But when I stay home I usually retouch photos, create the albums and a lot of other work with photos.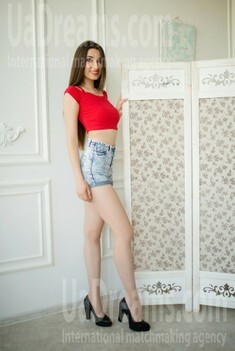 Get a much better idea of the lady's personality!
Discover her life and secrets no other men know :)
It's intriguing like finding an unknown world...


My future goals are
I am a very goal-oriented person. I can't realise how to live without any goals. Every morning I think about the future day: what to do, where to go and who to meet with. I look for some new ideas and want to improve my skills in photography. I am a creative person and I can see my work from both sides as a photographer and as a model. As I also do modelling sometimes. I plan to run my own business and I dream to create a photo studio. But my best dream and goal is to create a happy family with a right man who will have mutual feelings with mine.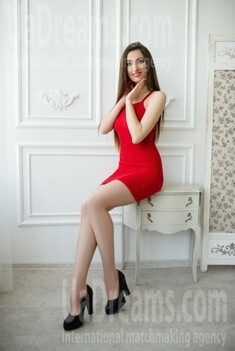 The type of man that I desire
I am looking for a smart, honest, well-mannered, loving, caring and kind man. I hope he will not have any bad habits. I need to see a goal-oriented, hard-working and understanding person who will be ready to support his beloved in her ideas. I dream to travel with my man and enjoy the life. I want to talk with him about everything, to share the latest news and to ask for advices. The same I want to give to him: my love, care, support, understanding, comfort. I want to have children with him if we will become a family. And I want to live all my life with this ONE beloved man.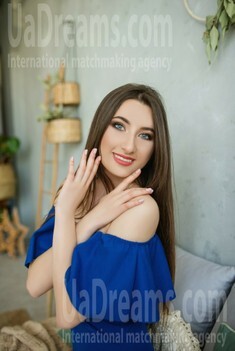 Get a much better idea of the lady's personality!
Discover her life and secrets no other men know :)
It's intriguing like finding an unknown world...


Our personal opinion of this Lady
Katrin is a very versatile person. We think she can do and learn everything. She has a lot of nice ideas and she is a person who will never give you the opportunity to feel boring with her. She has a serious intention to find a right man here on this site. She is a good person, kind-hearted, smart, active, serious and cheerful at the same time. This girl is eager to be happy and loved. And obviously she knows about relations a lot. She is always happy to help and very open and sincere to people. And she dreams about the peace in the whole world.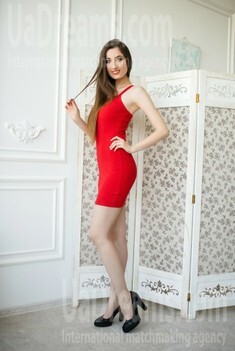 What I do in my leisure time?
My leisure time is always interesting and diverse. As I am a creative person all my days are various but full of interesting events, meetings and activities. When I have free time from work I try to spent it with pleasure but usefully. I like to read and I often buy new books to collect a nice library at home. If I don't have what to read any more I can surf the Internet and read some articles for self-development. I also like to watch movies that can teach me something, for example, about real events in the past. I also like to hang out with friends and meet new interesting people.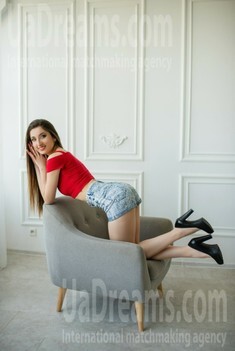 About my family
My family is my everything! They give me love, care and support. I always know that these people will understand me and help if I need this. I am close with all of them. I have a sister and two brothers. I am the oldest child in the family. My mother and granny gave us a good upbringing, they taught us to love and respect each other and other people, to be fair, open-minded and honest. My mother put all their knowledge and skills into me. My mom and granny will always be the best example of wise and responsible people for me.