New lady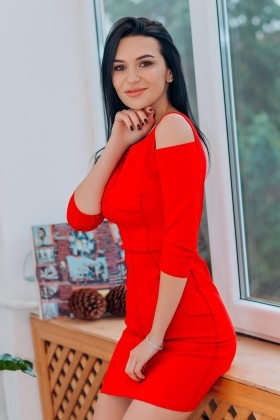 lutsk
Birth Date
Height
Weight
Eyes
Hair
Build
Glasses
She is
Smoke
Drink
27 July
167 cm 5' 6''
50 kg 110 lbs
grey
black
slim (slender)
No
right-handed
No
Socially
Occupation
Make up artist
Marital status
Single and No children
Want to have children?
will decide with my husband
Share your love with Kristina!
Share your love with Kristina!
Birth Date
City
Height
Weight
Eyes
Hair
Build
Glasses
She is
Smoke
Drink
I'm looking for
27 July
167 cm 5' 6''
50 kg 110 lbs
grey
black
slim (slender)
No
right-handed
No
Socially
Occupation
Make up artist
Marital status
Single and No children
Want to have children?
will decide with my husband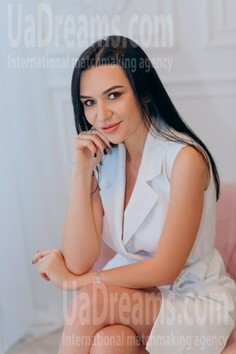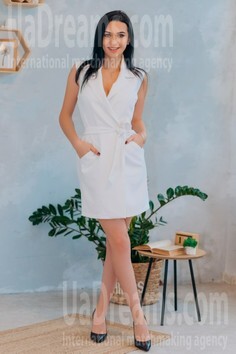 My future goals are
My future goals are not something very special! The most important thing for me in this life is family, it takes the first place, then work and self - development! Of course, I want to create a little loving world, to care about children and to have an understanding person beside! I just want to be happy, to feel happiness and to share my happiness with others! It's more than necessary! I can easily say I am very hard - working person! If I have a purpose I don't want to stop!I am very active and also care about my future a lot.
The type of man that I desire
Here I have a very simple answer! Man needs to be a man! Responsible, sincere, loving and caring! We need to take care about each other and our common interests, we need to be a union, soulmates and just close people! It's very important to feel a person, who is near you! Also if we are talking about values in relationship I can't forget about respect and support! Especially support! I appreciate when the man is interested in me, in my life, in our meetings! Love is just actions, not words and I believe that here all my dreams will come true!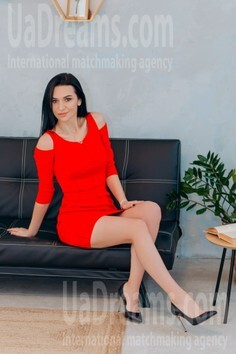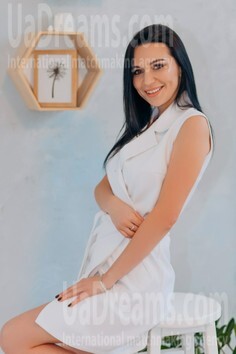 What I do in my leisure time?
I think it would be fair enough to say that I have a lack of leisure time, but if I have this chance I try to spend it qualitatively! I like active rest! Nature is my passion! So, every time I have a minute I like to spend it outside! For example, walking in the forest, in the mountains and near the lake! What can be better and relaxing? Also reading takes a huge part in my life ! I love reading and watching films! Sure I don't want to forget about visiting gym and swimming! I think it's very useful and keeps me in a good shape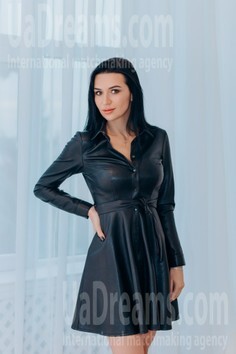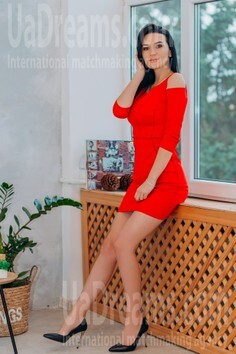 How would I describe myself
I am very active, mature and self - independent woman! I love development and movement! I don't like to stop, I used to work on my dreams and life goals! I'm sure that if you love your life, it will bring you the same - love, laugh and new dreams! I love my life and I love positive people around me! I love creativity and arts, I love beauty and taking care of surrounding world! Here I want to achieve one of the most imporant life goal - building strong family and to move abroad with the one I will love, and this feelings will be real and sincere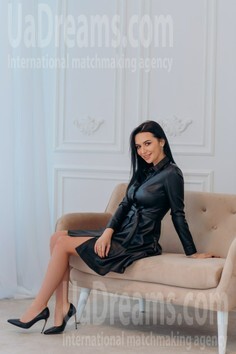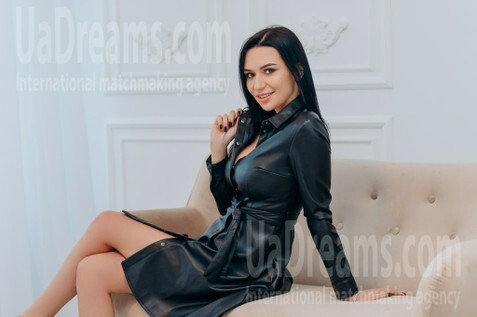 About my family
My family is love and care! I have the best parents ever, also I have an older sister, who lives abroad! She is a happy woman, maybe this is the reason I want to live abroad too, I want to be like she is, she is an example for me! I guess it's great, when you have someone who inspires you as much as possible! Almost the same I can say about my parents ! I promise, you haven't met so understanding and helpful people like they are! At the same time, they are very simple and motivated! In general my family - my happiness! Everything so easy ;)
My typical day
My typical day always differs! Sometimes I need to wake up so early, sometimes I'm allowed to sleep more! But usually I am in a hurry. I like waking up at 6 o'clock to make it over! After having a shower, I sip my morning coffee and if time allows I prepare a special tasty breakfast for me! As you could understand I live alone, and morning is the best part of the whole day, when I can be alone! My typical day is full of work and happy clients! I work in beauty industry and this is the best thing I can do every day - to bring women happiness thanks to my work
Our personal opinion of this Lady
Kristina is very smart woman! She told us a lot about her life and we have conclusions! Lady is very open and sincere, she is not afraid to give up, she is not afraid of being in trouble! She is " real" , natural and easy - going! She is very beautiful! Her charming smile is very cute! We are sure, she will have success in her search! She knows how to treat a man, how to share her femininity and how to achieve new life goals! She is really self -confident and she has a strong character! Also all men dream about meeting the lady with a great sense of humour! So, Kristina is exactly the same!
Lady will meet you in 11 hours Good luck!
Lady wants to chat with you in 11 hours
Lady offers to move chat for 11 hours
Lady declined invitation, but explains why:
Thanks but I can't come. Thanks though! Appreciate it!
She's online and waiting for you!
Lady is late, will be at 12:30