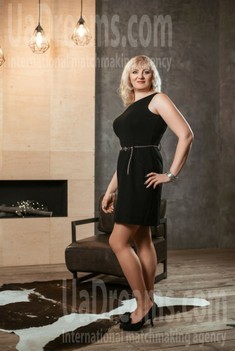 What I do in my leisure time?
I am a versatile person and I have a lot of hobbies and interests. I like housework, I fill the house with comfort and warmth. I always cook some new dishes and surprise my family with them. Sometimes I take painting lessons, attend dances. In the evenings I knit and read books. I love to watch movies, especially old films with a deep meaning. I try to keep active life. I like to meet friends, go for walks in the park. In summer I like to spend time outdoors, sunbathe on the river bank and enjoy the birds singing.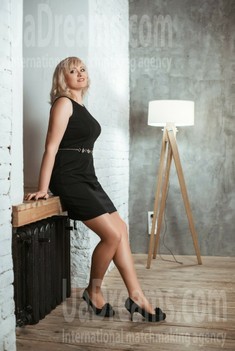 My typical day
My usual day begins with aromatic coffee. After waking up I enjoy the first moments of the morning and lay in a warm bed, then I go to the kitchen and make some coffee. I stand by the window and admire the morning city, it is so beautiful in the morning... Then I clean up and go to work. I work as a makeup teacher, I also dye and do eyebrow correction. I work in a very warm atmosphere, and I rejoice when clients are happy with their appearance :) After that I return home and relax after the working day, I cook dinner for the whole family, sometimes I do knitting or handmade crafts.
See her fascinating movements and charming smile...
Feel as if it was your first date with this lady — it is worth 1000 pictures!
Watch this video for FREE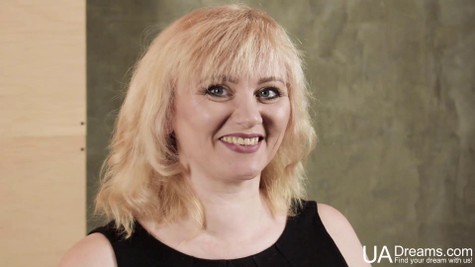 Get a much better idea of the lady's personality!
Discover her life and secrets no other men know :)
It's intriguing like finding an unknown world...


Our personal opinion of this Lady
This woman is very positive and cheerful. She is filled with great solar energy. She is very sensitive and strong at the same time. She deserves only the best.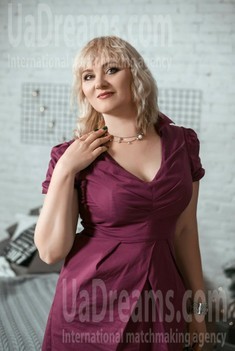 About my family
My family is very friendly. I live with my mom and my son. The son is already quite mature, so he spends most of his time with his friends. We love watching movies together, drinking tea in the kitchen and chatting about life.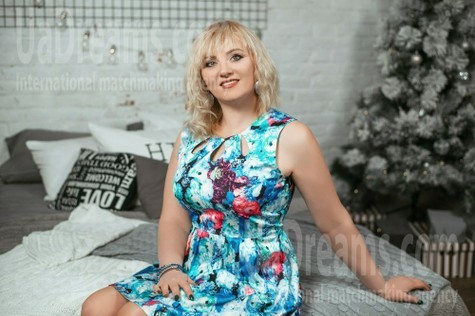 The type of man that I desire
I would be glad to meet a kind person in the first place. It would be great if this person was responsible for his actions, faithful and decent. I want to find a person to whom I would give my warmth and care, in return I would like to receive affection and tender hugs. I would like to find a person with whom you can share all the pleasures of life, lie in an embrace and whisper in your ear about your love :)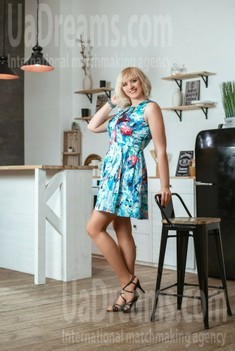 My future goals are
I have many goals in my life. The main one is self-realization. I try to constantly learn something and discover new worlds for myself. I want to have a happy family, in which every member of the family knows that he is loved and can always be supported in any life situation.
How would I describe myself
I am devoted to my two-person family. I love to read, and the knowledge and expanded perspective that I acquire through reading helps me to develop my teaching and presentation skills. I teach makeup art. I raised a beautiful son. I attribute this success to my ability to plan, develop a strategy and solve several tasks simultaneously. This flexibility helps me both in my work and in my family)) At the same time, I am very gentle and soft. I try to be very feminine. I strive to give warmth to everyone I have ever met.