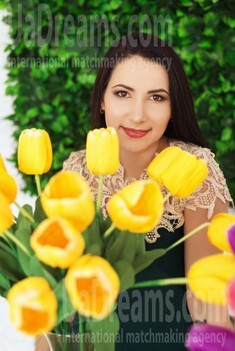 What I do in my leisure time?
The best thing you can do if you have a free time it is rest!) Having a rest does not mean lying around on the couch all day:) Although, if such joy falls out infrequently, then it is possible to sacrifice one day to stay out of the house, and just rest, read interesting books, watch new movies, etc :) Also, I can do more things on my day off!)) For example, I go for a walk in the park or in the forest for a picnic, I go to the cinema or the theater, play billiards, bowling or something else, ride a bike:) It is very pleasant to be in a clean house without a single speck of dust!)) Do you agree? If I have enough free time, then I can put all my home in order!)) Also, I can arrange a day of beauty! I like culinary experiments. I like to cook something delicious and invite all friends for a dinner!))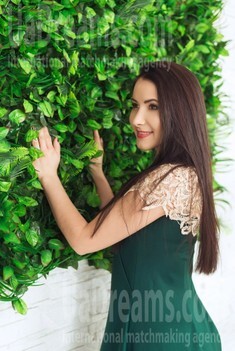 The type of man that I desire
I would like to meet a cheerful person like me! very much)) I would like my man to be benevolent, caring, responsible:) I dream of a harmonious happy relationship with my beloved!) In relations, each partner should be himself, feel each other's psychological boundaries, respect the choice of their partner, respect his personal interests and values. And each person has to grow and develop personally. I would like to trust for my future man, believe in his sincerity and show him my sincere interest:)
See her fascinating movements and charming smile...
Feel as if it was your first date with this lady — it is worth 1000 pictures!
Watch this video for FREE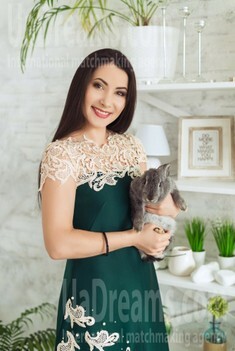 My typical day
My day can be completely different from another! If I have a day off then I can let myself sIeep till the afternoon))) Then I can clean the apartment or cook another culinary masterpiece :) I can get up early and start shopping from the morning, I can go out to meet my friends or sister. I like cheerful companies and jokes))) I'm a chef of a cold kitchen. It is not an easy job, but I like food and everything related to it!))) So, after a long day at work, I like to come home and relax. My favorite thing after work is a cozy evening at home with a cup of tea and book:) I can treat myself with sweets)) I really like chocolate with nuts:)
Get a much better idea of the lady's personality!
Discover her life and secrets no other men know :)
It's intriguing like finding an unknown world...


About my family
My family consists of four people. It is my mother, sister, brother and I :) A sister is two years older than me, and my brother is six years younger than me. We all grew up in Ukraine and love our country very much!) My family always has the qualities of confidence, understanding, respect, and support each other:) From childhood, everyone has the right to choose and have an opinion, and I appreciate it!) I do not have any pets, but I would really like to have one!:)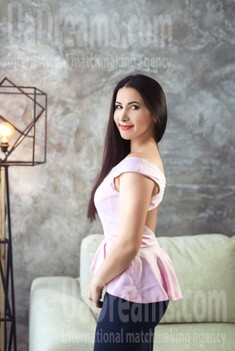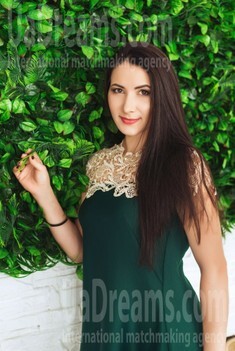 Our personal opinion of this Lady
Lyubov in English means love! And this girl seems to embody this feeling!)) She is sweet, kind, has a big beautiful smile, she is gentle and strong. She's a mysterious girl... Every day you can unravel a clue that is the mystery of Lyubov!:)
My future goals are
One of my goals is to create a strong and united family!)I want to create a family based on love. Since love will preserve the family for a long time, but passion and emotions are only temporary feelings :) I want to create a constant rhythm of happiness in the family and strive for the best! I want to live in harmony with happiness and joy :) I think that the family is the main thing in life. Also, each family member needs to have some personal dream or goal in life:) Then the family will be sufficiently educated and will always live in love, happiness, and reciprocity!)) Also, I would like to travel a lot! This is one of my biggest dreams)) I would like to visit Germany, Czech Republic, Poland, Brazil, Kazakhstan ... Perhaps I would like to change the field of activity and find myself in something new :)
Domestic abilities
At home, I like to do everything if "together"!))) Because the competent distribution of roles, rights and responsibilities is the basis of a united family :) You have to see not only the duties but also pleasantness in family responsibilities! Am I right?) Any domestic cares - it is also a manifestation of love, but not on the "high", but on a simple, everyday level :) In general, I'm pleased to turn on music and distract from other things, wiping something)) I would like to create our family traditions with my beloved :) I believe that it is an indispensable component of a close-knit family!))
How would I describe myself
I work in a restaurant in the cold kitchen :) Experience of more than 10 years! No one remained indifferent to my dishes))) But I decided to expand the horizon of my abilities!) At the moment I also study fitness and gym. As is known everywhere... healthy body - healthy mind. I think that I can combine these two professions into one very well and get a great result!:) I always like to cultivate. I easily find a common language with people:) I like to share my good mood and positive emotions with everyone!) For me, love is a set of feelings that one person experiences for another. I came here exactly for these feelings!)