Birth Date
Height
Weight
Eyes
Hair
Build
Glasses
She is
Smoke
Drink
23 November
167 cm 5' 6''
48 kg 106 lbs
green
blonde
slim (slender)
No
right-handed
No
Socially
Share your love with Marichka!
Share your love with Marichka!
Birth Date
City
Height
Weight
Eyes
Hair
Build
Glasses
She is
Smoke
Drink
I'm looking for
23 November
167 cm 5' 6''
48 kg 106 lbs
green
blonde
slim (slender)
No
right-handed
No
Socially
Marriage, Romance, Dating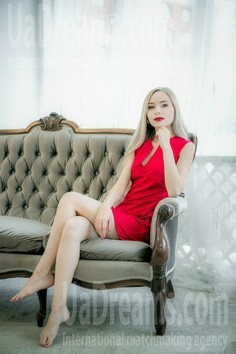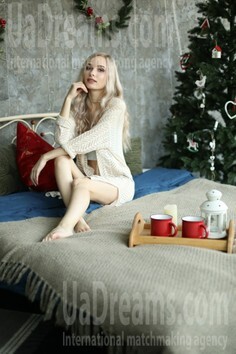 What I do in my leisure time?
I live a happy life! I enjoy walking in the park or in the city center. I like to travel as much as possible and to discover new countries! I've been to Germany, France, the Netherlands, Poland. I can't imagine my life without cooking. I prefer home-made dishes, so that's why I cook often by myself. I enjoy reading and watching movies at home or in the cinema. I used to play the piano and guitar earlier, but unfortunatelly now I do not have much time for that. I adore drawing and painting and I love arts in general. I am a painter and that's how I make money for the living. Art is my biggest passion and I spend a lot of time every day creating new pictures. Despite it, I like taking photos of peope and beautiful landscapes. I see beauty in everything!:)
How would I describe myself
I enjoy every day of my life, it is so wonderful! I am usually in a good mood and like to smile and give other people positive mood. I am romantic inside and I believe that dreams come true, you just have to believe in it. I like to meet new people, to make friends, spend pleasant evenings with my family. I do not like to argue and I am always on the positive wave. I am usually calm, polite, I am a good and reliable listener. My friends know that I may keep all secrets, that's why they appreciate this quality in me a lot. I respect all people and I know that everyone has something unique in his or her character.;)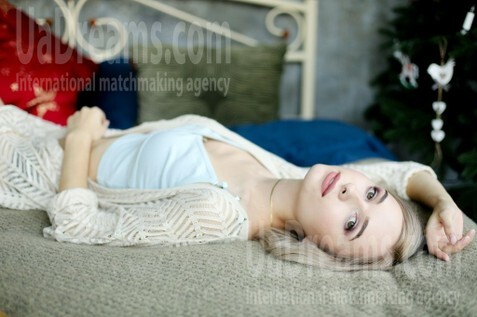 My typical day
I start my day with jogging outside when the weather is fine. Then I like to make a delicious breakfast and tea or coffee. After my morning rituals are done I go to my university and come back home in the aftrenoon. I like to spend time with friends, so we are walking sometimes in the evening. Usually, we are meeting in a cozy cafe and have a cup of cocoa, when it's cold and ice lemonade when it's hot outside. My parents live in the small town and I visit them once a month. I read books, watch movies and paint in the evenings.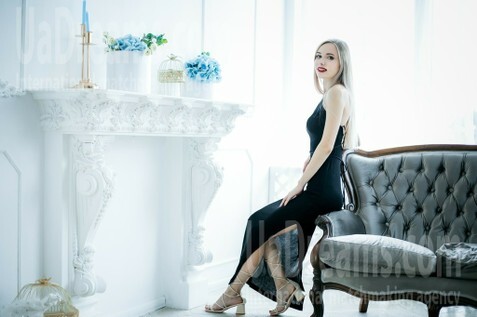 My future goals are
My goals are to find a man with whom I will create a family and travel to countries, where I have never been before. My mail goal is to have relations, which will develop to a strong and happy family with a right person. My future family is everything for me. I would like to continue developing myself in arts and when I will have a family and children I could work from home. In this case I will be able to spend a lot of time with husband and children. I think it's very important for a mother to have flexible working hours to make the home cozy and to make the family strong and friendly.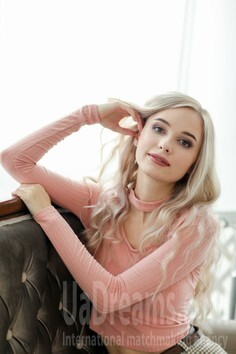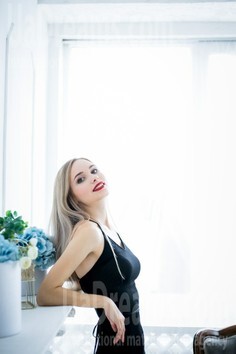 About my family
I have a wonderful and loving family! My parents are the best people in the word for me. I am the youngest child in family. I have three brothers and one sister and they all have their own families already. My parents are also people of art. My mother is a piano player and my father is a conductor. They always support me and I want them to be proud of me. We spend time together on weekends at home or make picnics when the weather is fine. Once a month we gather all together will my siblings and their children and that's the best timespending for me in the cozy home atmosphere.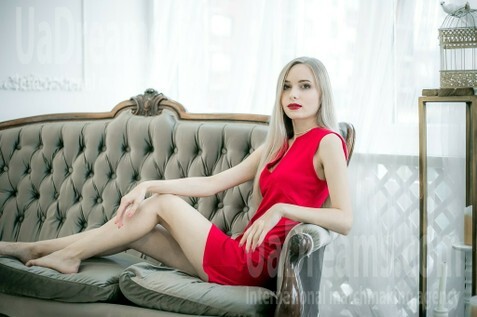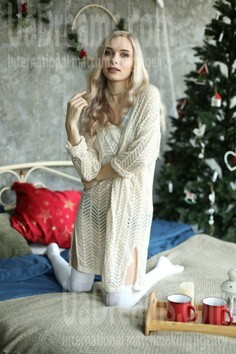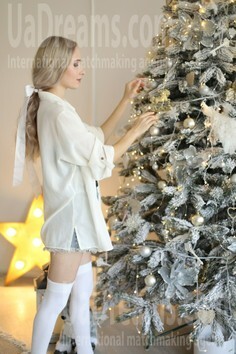 Our personal opinion of this Lady
The lady is very charming, polite, and has a nice character. She wants to find her future husband and create a family as it is her main wish in life. She believes that positive thoughts leed to a better life. She is responsible, open, honest and has a strong desire to find a man of her dreams and to make a happy family. Marichka is super feminine and needs a man with a strong character to be her supporter and protector. She has amazing soft voice and her appearance is very pretty.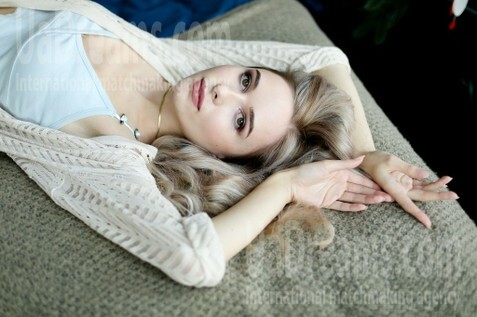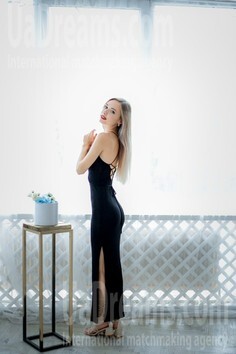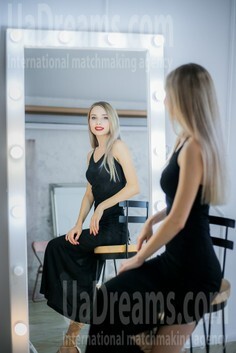 The type of man that I desire
I look for a caring, reliable man, who will love me from the bottom of his heart and will make me happy the entire life! He should be responsible and always willing to help me and take care about me and our future family. I hope he will have the same life goals as I have and a strong intension to create a happy family. I desire a romantic gentleman, who will make me some presents and will be always open with me. I need an intelligent and polite man by my side. I have no doubts that I deserve such a man, because I have all qualities, which he will appreciate!
Lady will meet you in 11 hours Good luck!
Lady wants to chat with you in 11 hours
Lady offers to move chat for 11 hours
Lady declined invitation, but explains why:
Thanks but I can't come. Thanks though! Appreciate it!
She's online and waiting for you!
Lady is late, will be at 12:30