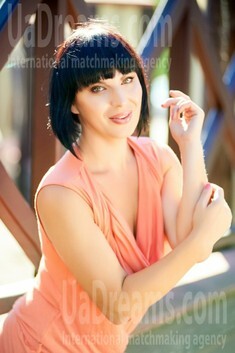 My future goals are
Since I became a mother, my main goal in life is to bring up my son as a nice and sympathetic person, protect him and provide many opportunities for his happy future. I really want to find the good man who will love me and my boy, a man who is ready to accept me just for who I am. I have a great wish to travel with my family. New people and new places give the new impressions that we would remember for the whole life, and I want to collect these memories! I would really like to start visiting massage courses, I want that hobby to become my future profession soon :)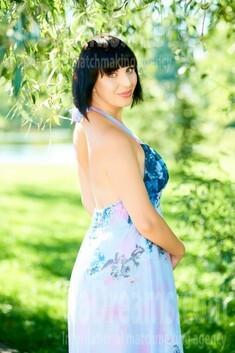 Our personal opinion of this Lady
The lady is strong-temperamental, serious and responsible, but at the same time a little naive and tender. She is a good mother, who always takes care of her child. Marina is a cheerfull lady who has a positive attitude to the different life situations. Being a really well-educated woman, she is able to find an appropriate answer to any question. When she has a purpose, she just does her best and follows it. As a rule she tends to solve all her problems herself.
See her fascinating movements and charming smile...
Feel as if it was your first date with this lady — it is worth 1000 pictures!
Watch this video for FREE
My typical day
Well, my daily schedule depends on my son :) Enjoying a new day I usually wake up early, prepare breakfast for my family and do some domestic chores. Mornings are always busy, because of many work and a lack of time :) If the weather is fine we like to spend the time outdoors playing in the fresh air and walking through the park. Even when my child is playing with his grandparents at home or sIeeping, I am never bored anyway! I am making a paper art that brings some money sometimes. Of course, like any lady I like to take care of my appearance, so I like to have my beauty procedure in evenings :)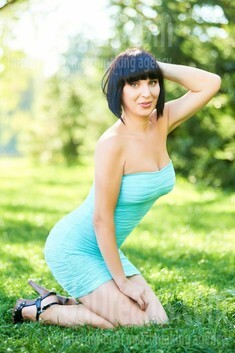 Domestic abilities
Well, it so difficult to keep everything in order when you are a mother of so active child, but I am really keen on cooking and cleaning, especially when I am in a good mood. I can cook almost everything, to make my family happy :) I want to encourage my son to like a healthy food since childhood :) I like making some decor things myself in order to make my house unique and pleasant to stay in.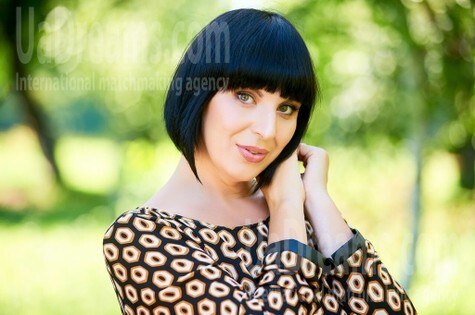 How would I describe myself
Being a very optimistic person I always try to pay attention to the better side of some things and events. I work as a baby-sitter, but now, I devote all my time to my own son. I think, that children are our everything, they give us a life energy and a strong desire to live just by their simple smile. I really like traveling, I have already been to Portugal where I was amazed by the beauty of Atlantic ocean and to Poland where there are really hospitable people. I want to find a harmony in my soul and bring a kindness to people :) I really like learning poems, so I can surprise you with many interesting quotations :)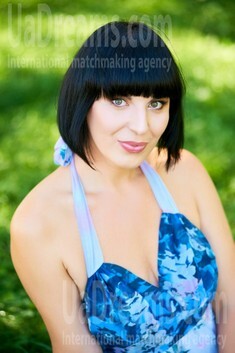 The type of man that I desire
First of all, my desired man should love me and my son as well as respect my parents. I am just a lady and I need to feel a reliable man's shoulder. I am not going to change my mate, I think that nobody is perfect, so I am ready to accept a man who is a little bit lazy, untidy or a smoker, but I am against the alcohol, humiliation or any kind of aggression. I think that a real man will never raise a hand on a woman. I believe we should have common interests and aims, but I am ready to seek for the compromise in order to be happy.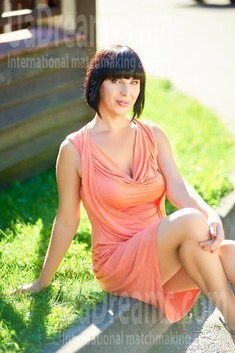 What I do in my leisure time?
I don't have time to be bored! I am on the maternity leave now, and I think, that being a mother is the most important and most difficult occupation. We like to have a walk with my son in the fresh air in our favorite park. Besides, taking care of my boy, I am very keen on handmade and paper art and I even sell many of my works. Mothers also have a right to rest, so when I have a few free hours, I adore reading some motivating books by Nick Vujicic or Robin Sharma, for instance. In addition, I also like instrumental and meditative music, it really helps me to relax :)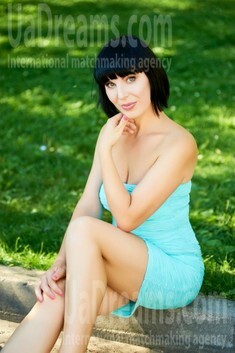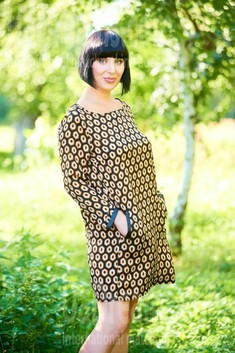 About my family
Being a family oriented person, I really appreciate all its values. I am a mother of a lovely, kind and smart boy who is my universe. I try to pay to my son as much attention as possible and do my best in order to be a good mother for him. I want to give him all my love as well as my parents did for me. I do not have any siblings but I am so close with my cousin. Both my parents are retired. They have devoted the whole their lives to me and now it is my turn to take care of them. I really want them to be proud of me!