Birth Date
Height
Weight
Eyes
Hair
Build
Glasses
She is
Smoke
Drink
16 November
165 cm 5' 5''
44 kg 97 lbs
brown
black
slim (slender)
No
right-handed
No
Socially
Field of work
Administrative
Occupation
Administrator in a dance school
Marital status
Divorced and No children
Want to have children?
will decide with my husband
I'm looking for
Marriage, Romance, Friendship, Relationship, Dating
Share your love with Masha!
Share your love with Masha!
Birth Date
City
Height
Weight
Eyes
Hair
Build
Glasses
She is
Smoke
Drink
I'm looking for
16 November
165 cm 5' 5''
44 kg 97 lbs
brown
black
slim (slender)
No
right-handed
No
Socially
Marriage, Romance, Friendship, Relationship, Dating
Field of work
Administrative
Occupation
Administrator in a dance school
Marital status
Divorced and No children
Want to have children?
will decide with my husband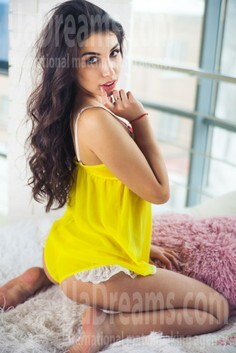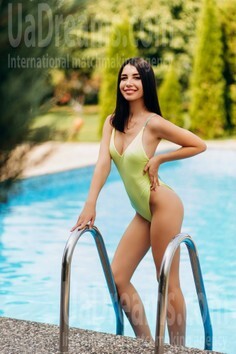 Our personal opinion of this Lady
She is a very smart, optimistic, wonderful interlocutor and a lady with good manners. She gives impression of a person who is ready for changes in her life and she looks into her future with sparkling eyes.
My future goals are
My main goal is to find a man and to build our future together with him. I want to start a happy family and to give all my love to my future beloved person. I would be glad to find a job to enjoy and to develop myself. I also want to travel and to see the world!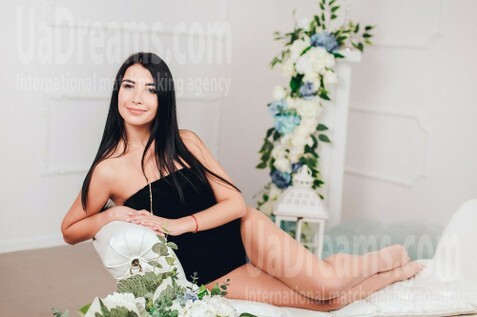 How would I describe myself
I am a simple lady who wants to find her destiny. I think I am kind, sincere, emotional and very optimistic. You will never get bored with me as I make the world around me nice and comfortable, full of smiles and joy! :)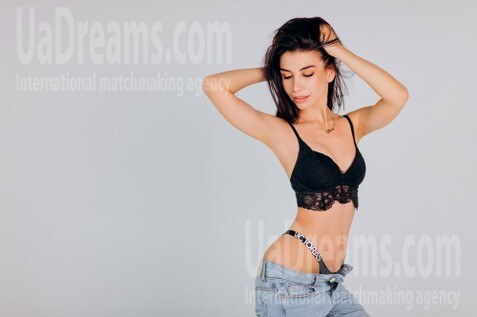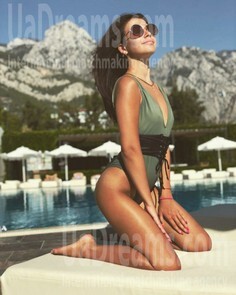 My typical day
My usual morning begins with shower and fruit juice. After that I have breakfast with my parents and go to my work. In the evening I meet with my friends or do home exercises. If I stay at home I can watch a movie or read a nice book. On weekends I like to clean my house and to cook something tasty.
The type of man that I desire
I think I am old-fashioned in terms of relationships as I like romance very much! My ideal man has to be gallant, kind and caring. He has to know what he wants from his life. I want to feel protected and loved next to him.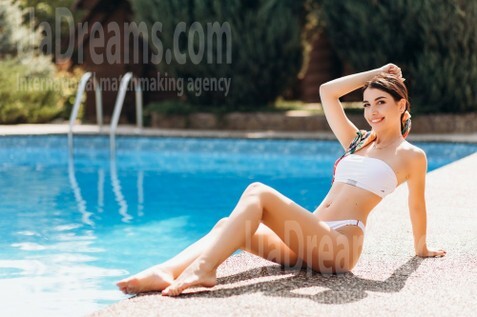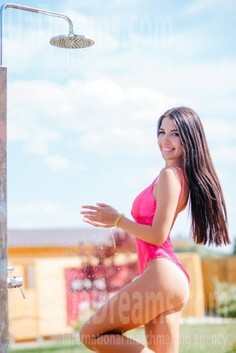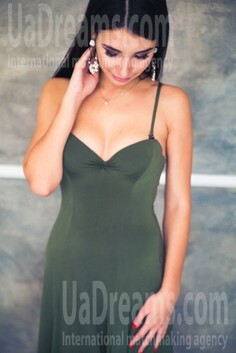 What I do in my leisure time?
When I have free time I like to go in for sports. Now it is mainly fitness, but I used to do gymnastics. I am fond of reading and enjoy diving into a good book. I also like to spend time with my friends. We go to the theatre, cinema, concerts and festivals.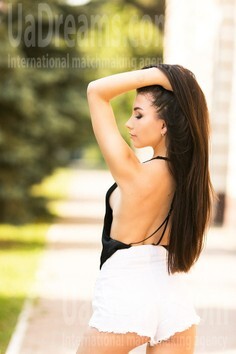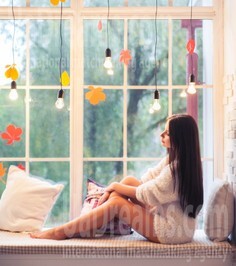 About my family
I was born in Poltava. I have a wonderful and friendly family - we are a real team! My family consists of three people: mother, father and me. Dad is a man in all the senses: he can fix everything, do repair works and he cares about us very much, he surprises mother with beautiful flowers. Mom is a real lady, tender and caring. She is a perfect homemaker. I love my family much!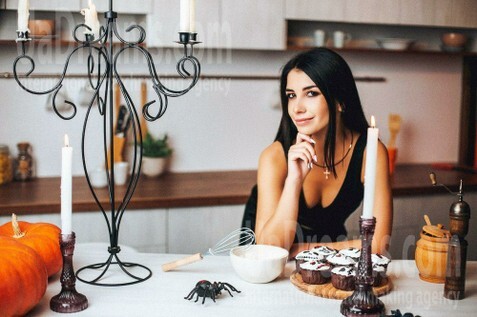 Lady will meet you in 11 hours Good luck!
Lady wants to chat with you in 11 hours
Lady offers to move chat for 11 hours
Lady declined invitation, but explains why:
Thanks but I can't come. Thanks though! Appreciate it!
She's online and waiting for you!
Lady is late, will be at 12:30