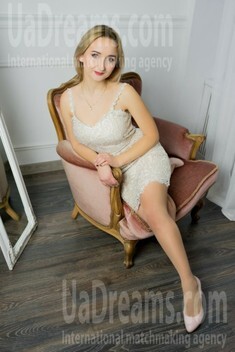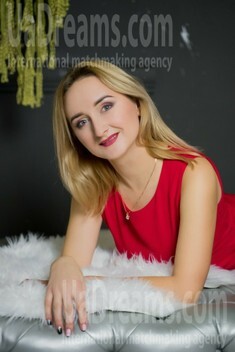 Our personal opinion of this Lady
This girl is very modest, polite, sweet,a lady who is looking for the right man to be happy with. She will agree to relocate to any country to be happy with her man. She is tender, very caring and responsible lady.
See her fascinating movements and charming smile...
Feel as if it was your first date with this lady — it is worth 1000 pictures!
Watch this video for FREE
How would I describe myself
I think I am kind and understanding. I always try to help people even when they do not ask. I do not know if I should consider this feature as a good one of not. My favorite color is white, it is a color of purity. I love roses, my favorite flowers. I think it is very romantic when a man comes on the first date with flowers. I like black chocolate and coffee. I like good movies and positive people who can raise your mood just spending time with you. I believe that good conquers everything bad in this life. I want to make this world better.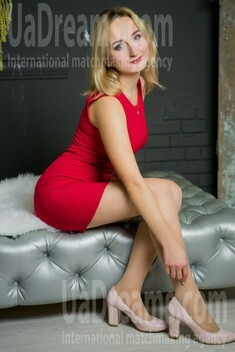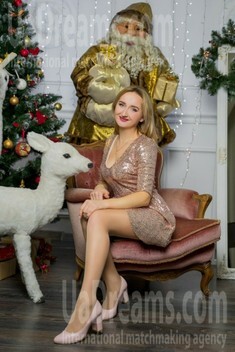 Get a much better idea of the lady's personality!
Discover her life and secrets no other men know :)
It's intriguing like finding an unknown world...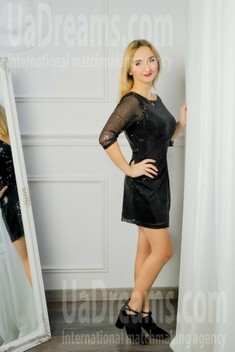 What I do in my leisure time?
Work takes most of my time but I just adore to go back to my native village and to enjoy time with my family. I like to help them with gardening, it is a kind of sport and at the same time it brings much pleasure. I like to be in the nature, to breathe fresh air and listen to birds singing. I like to watch good movies in the evening after my long working day. I like to cook and to listen to the music. Sometimes I sing when I cook. I know it may sound funny but I just like to raise my mood by myself.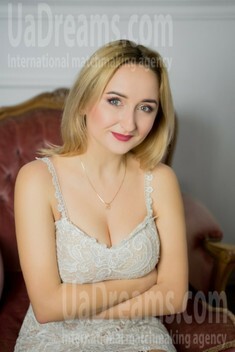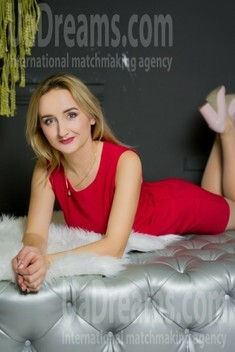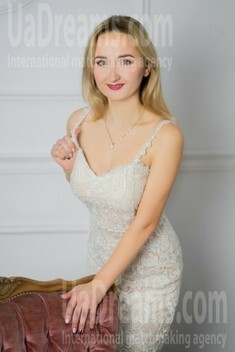 About my family
My family is my greatest support because we love and care about each other. My parents live in the village where I was born and had been living for 15 years. I went to school there. I have a younger sister and we do not talk often as she has moved to Poland recently. I miss her a lot. I value my parents a lot who helped me to get education and to stay in the city to find myself here. I often talk to my mother and share news with her. I have a cat who lives at my parents' house currently but I plan to take him to Lutsk where I live and work these days.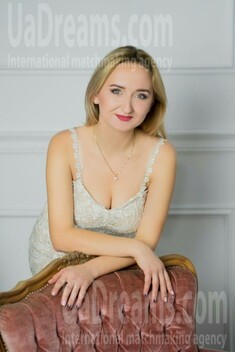 Get a much better idea of the lady's personality!
Discover her life and secrets no other men know :)
It's intriguing like finding an unknown world...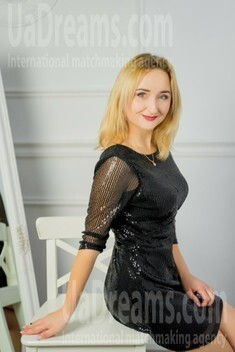 My typical day
My day is rather simple but I wake up every morning with a smile on my face. I start my day with a glass of warm water to wake my body up.Then in 20 minutes I have my breakfast and get ready to work. I love my work as it was my dream to get medical education. I am a nurse, I help people to get well and to stay healthy. Before working in this clinic I used to work in the kindergarten as a nurse. So I have been working for 6 years in medical sphere. I like to walk in the evening if the weather is nice. I like to listen to the music when my mood is down.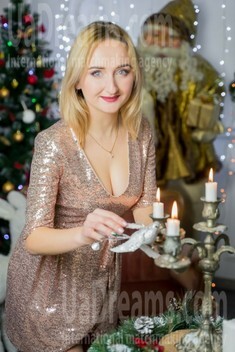 The type of man that I desire
I am looking for my man. I am afraid to be disappointed again. I need a strong man who knows what family is and will agree to create a long-lasted relationship with me. Love, understanding, respect and honesty are what I need in our relationship. Love is love, it comes if you respect each other.I saw many couples but they had no respect. It doesn't work this way, so in my relationship it is on the first place. I hope we will become a team with my future man and will look at the same direction trying to overcome all the difficulties that may meet us.
My future goals are
I think that a lady can be really happy and complete when she finds her second half with whom she can create a family. That is why I am here at this agency. My ex relationship was not successful but I know that it is only my experience and future has something good for me. I have good education, my job but I do not have a person to share happy and sad moments of this life.I am here for warm and long-lasted relationship that will lead to the marriage. Life is short and why should we waste our time? I have never been abroad so I hope to visit some interesting places with my man one day.