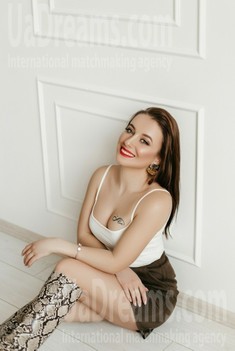 The type of man that I desire
I think that his age and appearance don't really matter. For me the most important is his personality. I would like to find a intelligent and kind, polite and easy-going man. I would like him not only to improve himself, but also make me better. The most important is love, mutual understanding and respect. I think these qualities will help to overcome all the obstacles occurring between a couple.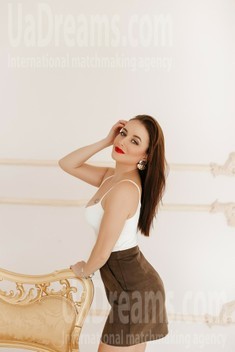 About my family
My family consists of 4 persons - my parents, my younger bother and me. Since 14 I have been living with my grandmother as my parents moved to the countryside and it became difficult for me to commute to school from there. I am in so warm relationship with my parents and I love them a lot even though we don't see each other often. They support any my decision and never impose their own mind. I am so thankful to them for the life and for everything that they gave me. I am also very close with my cousin, she is my best friend.
See her fascinating movements and charming smile...
Feel as if it was your first date with this lady — it is worth 1000 pictures!
Watch this video for FREE
How would I describe myself
I am a very calm personality. I always try to find a reasonable approach to any situation and think twice before doing anything. I try to be in harmony with myself and take care not only of my appearance but also of my spirit and soul. I feel happy to know that somebody needs me. I would like to help the others and be useful for people. If my small help can improve someone's day, I will be very satisfied :) I love animals a lot so I have a big dream to build a dog shelter. My main fear is to lose people that I love, so I always appreciate every moment of spending time with my family and friends.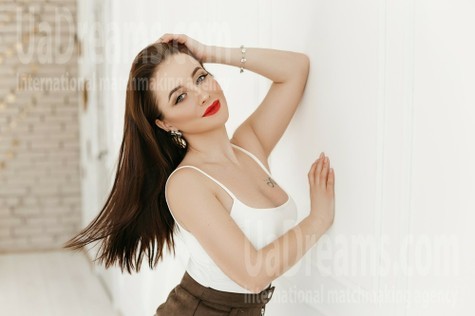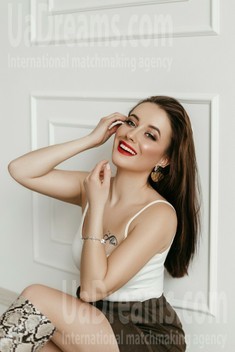 My typical day
I usually wake up very early and plan my day since morning. I like making my schedule as intensive as possible. The more things I have to do the less time I waste. A few times a week I attend yoga classes. In fact, I like meditation a lot. During the day time I usually work. My schedule is always different as it depends on the number of clients that I have. Then I go to the gym. In the evening I usually cook something tasty. I also like reading, watching films and dancing.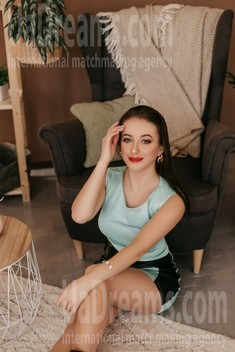 Our personal opinion of this Lady
The lady is very punctual, she always comes in advance. It was easy and pleasant to communicate with her. She has a strong and unique personality and interesting way of self-expression.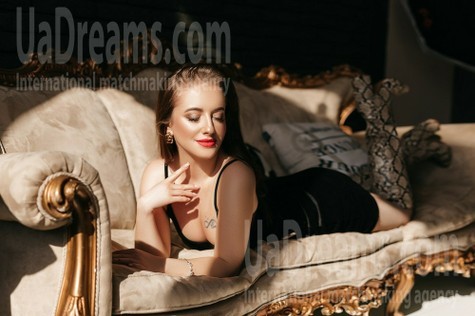 What I do in my leisure time?
I like spending my leisure time outdoors and never miss an opportunity to go out. I think that having a quiet walk with friends or even alone is a good way to relax. I adore nature so I like having picnics near a lake or in a forest. I love singing a lot especially when I am alone at home. I always sing taking a shower, cleaning the house, cooking... Would you like to hear my voice? :) I think that reading a book or watching a movie is also a good way to spend a nice evening. Listening to music is another my passion, so going to live concerts brings me a great pleasure.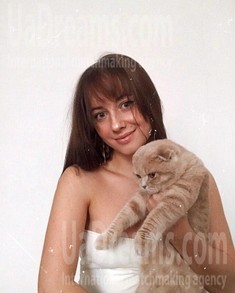 My future goals are
The main thing I want is to create my own happy family. I think that is crucial component for happiness. For me it's very important to develop myself. Every day I want to become better than yesterday. I think that both physical and mental health are important. I have a great dream to build a small hotel in the mountains and have great family weekends there. I would like to learn new languages and feel fluent abroad as my great dream is to visit as many countries as possible. I think that each trip leaves unforgettable memories, and I want to make my life be full of these memories.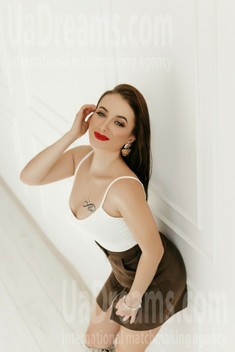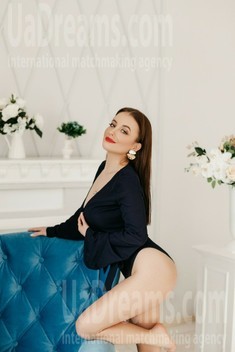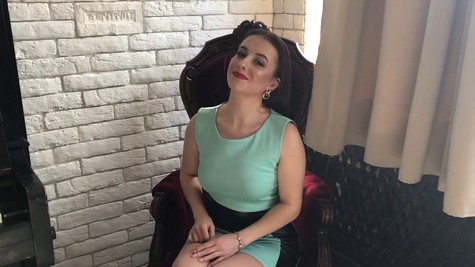 Get a much better idea of the lady's personality!
Discover her life and secrets no other men know :)
It's intriguing like finding an unknown world...