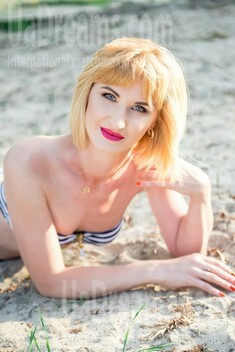 Domestic abilities
My flowers are my little treasure, I like to care about them and I have my little garden of flowers. I like to clean in the house and it makes me happy when everything is in their own places. I like to cook and to work in the garden, it seems to me that it is hard to find some work that I do not like to do.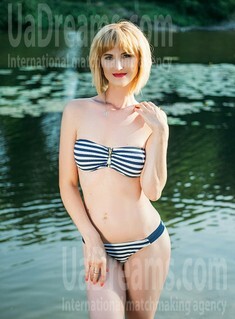 The type of man that I desire
I'm looking for a reliable, kind, clever, with a nice sense of humour and attentive man. I want to share all the ideas with my soul mate and to know that I can rely on him. I hope that he will be just a simple man, the man of actions and to spend many happy days and bright events together.
See her fascinating movements and charming smile...
Feel as if it was your first date with this lady — it is worth 1000 pictures!
Watch this video for FREE
My typical day
My usual days are not so bright and I dream to change this with my second half. I get up early in the morning and then I cook something for son and we go to the school. Then I go to work and in the evening I take my son from school and we walk a little bit, have dinner and doing homework together. Later I can watch a movie or read a book and dream.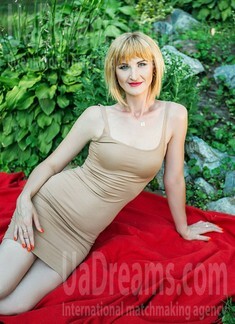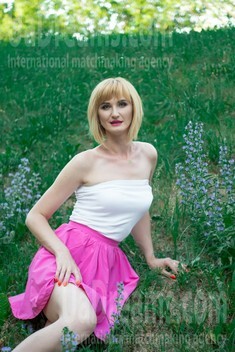 What I do in my leisure time?
I try to spend my free time with son and my family, we have some traditions and we try to follow them. I also like so much to walk and to meet with friends, to read books and go to the gym. I have a dog and I often try to walk with him and to play with my son.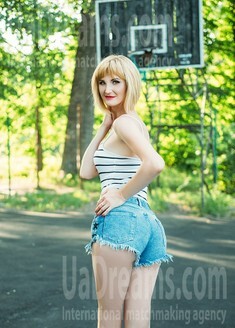 Our personal opinion of this Lady
She is wise and mature, she is easy-going and family means a lot to her, she is active and she is ready for creating a nice family. This lady is very charming and she will try to show as more as possible her care and support for her man.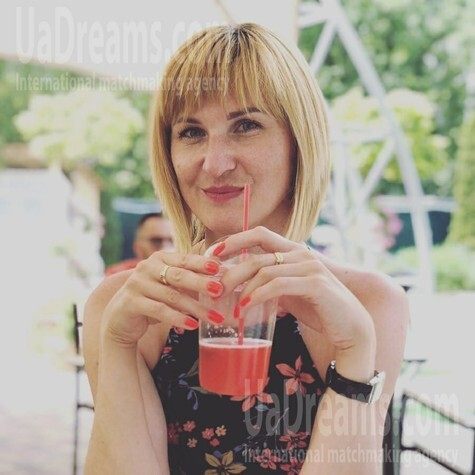 My future goals are
I dream to find my special man with whom I can be the way I am and with whom I can share a lot of things. I want to travel and to know many things, I want to care and support each other and I dream so much about a nice, strong and happy family. I hope that I will educate my son and he will grow a kind, sincere and loyal man who will respect his woman and his family.
About my family
I like so much my family, my parents are always a nice example of understanding, friendliness and support for me. We like to spend time outdoors and to camp, we have our favourite places where we go and spend several days there. My family always supports me so much and we try to spend much time together.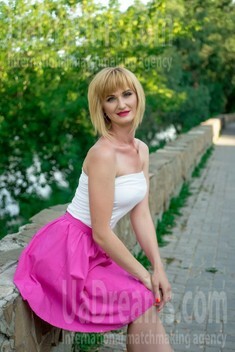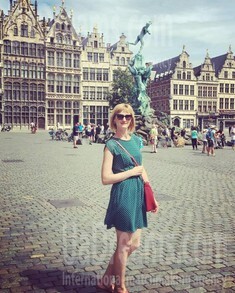 How would I describe myself
I like so much to be active and I often walk with son, meet with my best friend and attend a gym. I dream to attend some classes and to learn one or maybe several foreign languages. I adore camping and almost everything outdoors and I like so many pets. I dream about the family and the right man who will breathe the breath of the fresh air in my soul.