Birth Date
Height
Weight
Eyes
Hair
Build
Glasses
She is
Smoke
Drink
22 July
165cm 5' 5''
59 kg 130 lbs
green
blonde
slim (slender)
No
right-handed
No
Socially
Field of activity
Education
Occupation
A professor at the university
Marital status
Divorced and I have children / 1 boy / 1 girl
Children age
15 y.o.30 June13 y.o.16 August
Want to have children?
will decide with my husband
I'm looking for
Marriage, Romance, Penpal, Relationship, Dating, Traveling
Birth Date
City
Height
Weight
Eyes
Hair
Build
Glasses
She is
Smoke
Drink
I'm looking for
22 July
165cm 5' 5''
59 kg 130 lbs
green
blonde
slim (slender)
No
right-handed
No
Socially
Marriage, Romance, Penpal, Relationship, Dating, Traveling
Field of activity
Education
Occupation
A professor at the university
Marital status
Divorced and I have children / 1 boy / 1 girl
Children age
15 y.o.30 June13 y.o.16 August
Want to have children?
will decide with my husband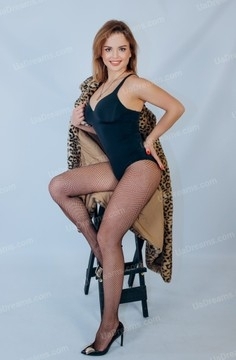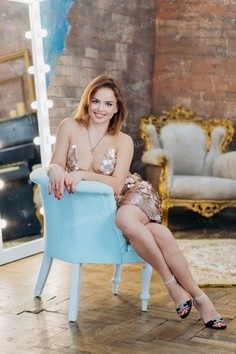 The type of man that I desire
I would like to meet a man who is dangerously overloaded with intellect, energetic, positive, goodhearted, smart and successful! The most important for me in relationships is support and honesty. I will be the best lover, woman and wife for my future man. A supportive relationship is a relationship which brings mutual benefit to both parties helping them to cope with the tough times and maximize the good times. I would like to have  a real gentleman in my life, who will help me and support me every day! Do you agree with me?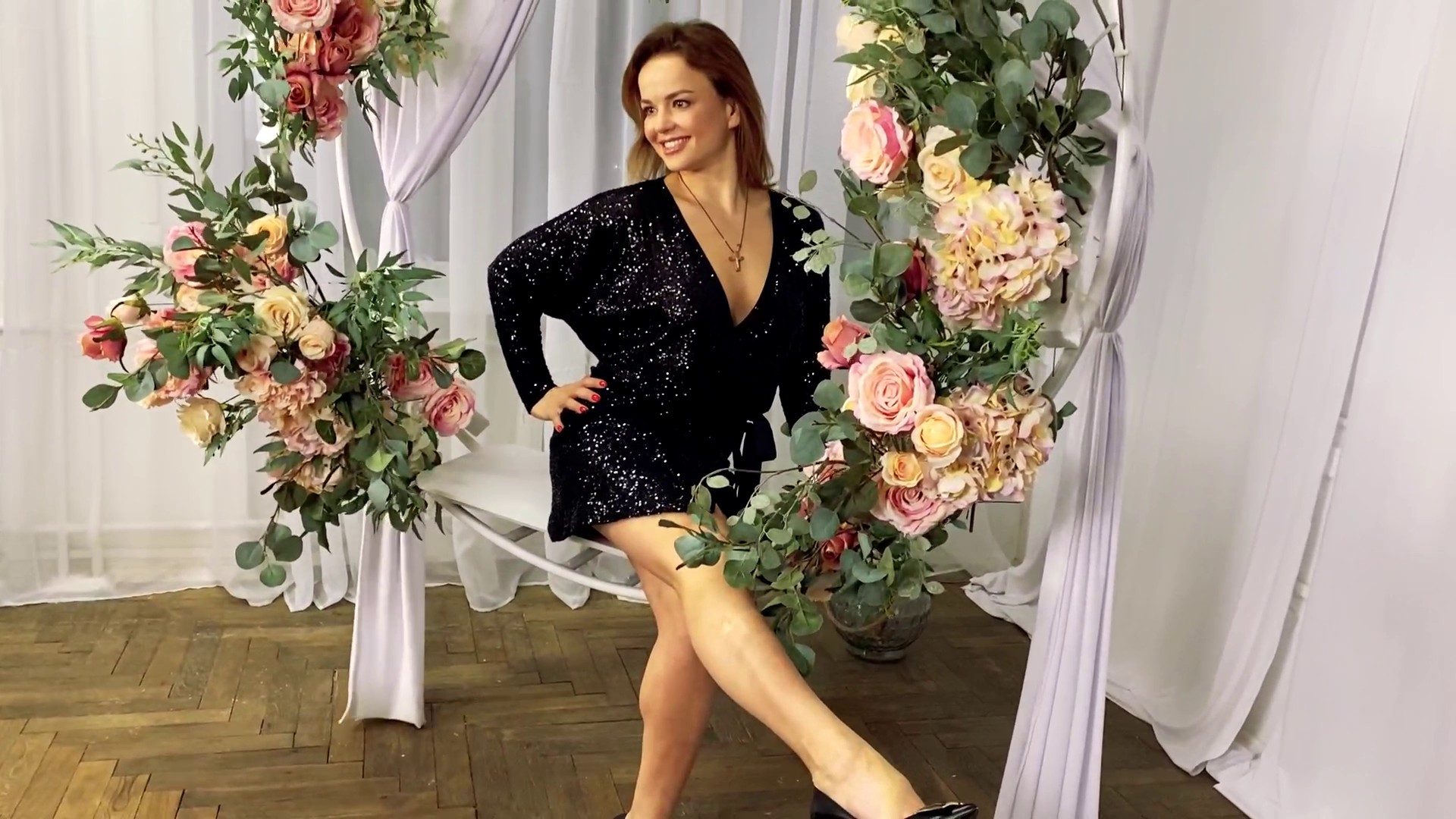 My future goals are
I am a self-sufficient lady and I achieved a lot of goals in my life. I gave birth to my children, and I am a great mother for them. I work at the university and in the future I would like to write a thesis and successfully defend it. I am sure I will do it. My main goal is to meet a man here. I would like to be a happy woman and feel love. I just want to fall in love, be happy, feel butterflies in my stomach. To cook for my man and feel his hugs in the morning. What can be better?  I guess, every woman wants it. Do you agree with me?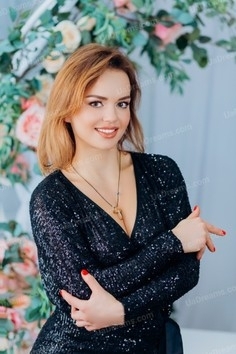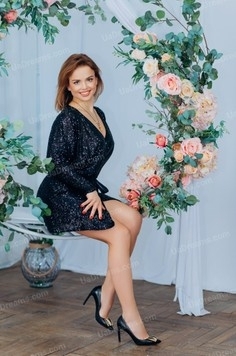 About my family
My family is not big, but very friendly! I have an older sister, we have excellent relationships with her. She has 2 children and is really happy with her husband. We can meet together and spend time with pleasure - she is my best friend. I have 2 children - Halyna and Tymofij, they have 2 years ago difference. I love my children so much, and I can tell you honestly, that I am a happy mother. We spend a lot of time together - go to the cinema, to the park, travel together and go to the gym. My children are like a sunshine in my life. 
What I do in my leisure time?
When I have a free time I like to spend my time with pleasure. An Important part in my life is sport - I go to the gym, to sauna or do different exercises at home. I like reading, and I read at least one book every month. My favorite book is "Across the River and Into the Trees" and "A Farewell to Arms" by  Ernest Hemingway. I visit different webinars and my hobby is psychology. I like traveling. When I have a few days of, I visit different interesting places and discover Ukraine. My biggest dream to visit USA in the future.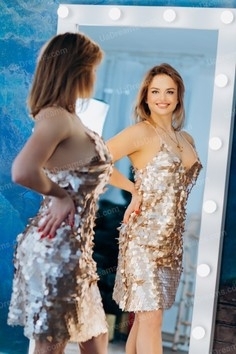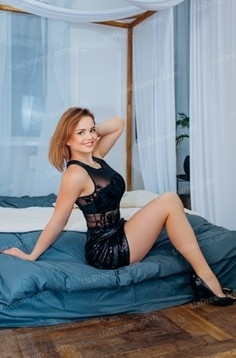 My typical day
Every morning I do stretching and meditation at home with a good relaxing music. It helps me to feel good all day. I cook a breakfast for me and enjoy my morning coffee with goals. I really enjoy cooking, and I hope, soon I will cook for my man. I work at the university, so every day I have a lot of work. I really like my job. After a hardworking day I go to the gym. I like sport and really enjoy the process. I come back home and take a rest. I read books, watch interesting movies on Netflix and cook a dinner. I like listening to different webinars and improve myself.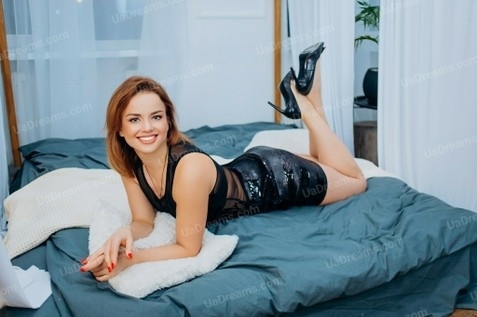 Our personal opinion of this Lady
Elena is a very beautiful lady, with good shape and an adorable smile on a charming face! Elena is a self-sufficient, intelligent and clever woman. We will do everything to help her to meet her soulmate in our agency.
How would I describe myself
I am a very positive, optimistic, energetic person. I enjoy my life every day and every moment! I am very thankful to God for everything I have in my life. All my friend tell me that I am an open person with a good sense of humor. I hope, my man will also tell me the same.