New lady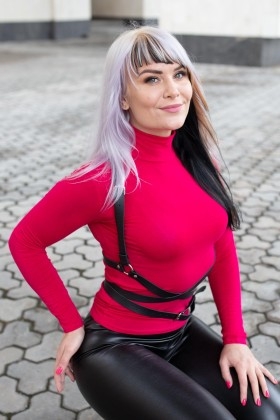 Birth Date
Height
Weight
Eyes
Hair
Build
Glasses
She is
Smoke
Drink
25 February
170cm 5' 7''
55 kg 121 lbs
green
blonde
slim (slender)
No
right-handed
No
Socially
Field of activity
Services
Occupation
Owner of the Beauty Salon
Marital status
Divorced and No children
Want to have children?
will decide with my husband
I'm looking for
Marriage, Romance, Relationship, Dating
Birth Date
City
Height
Weight
Eyes
Hair
Build
Glasses
She is
Smoke
Drink
I'm looking for
25 February
170cm 5' 7''
55 kg 121 lbs
green
blonde
slim (slender)
No
right-handed
No
Socially
Marriage, Romance, Relationship, Dating
Field of activity
Services
Occupation
Owner of the Beauty Salon
Marital status
Divorced and No children
Want to have children?
will decide with my husband
My Languages
English
Means just a few words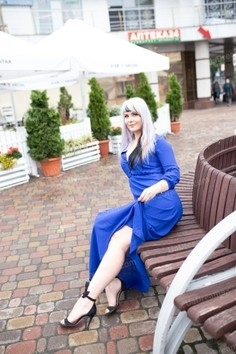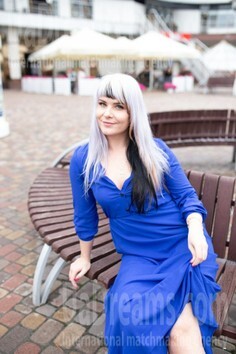 My typical day
I usually wake up early in the morning, `cause I have lots of work to do every day. I take a shower, prepare breakfast, fragrant coffee. Then I feed my pets and walk my dog. Working day starts at 8 a.m. and finishes at 5 p.m. After a productive day I usually go to work out ( I attend dancing classes and fighting club). In the evenings I like to take a bath with aromatherapy oils or I visit my massage therapist.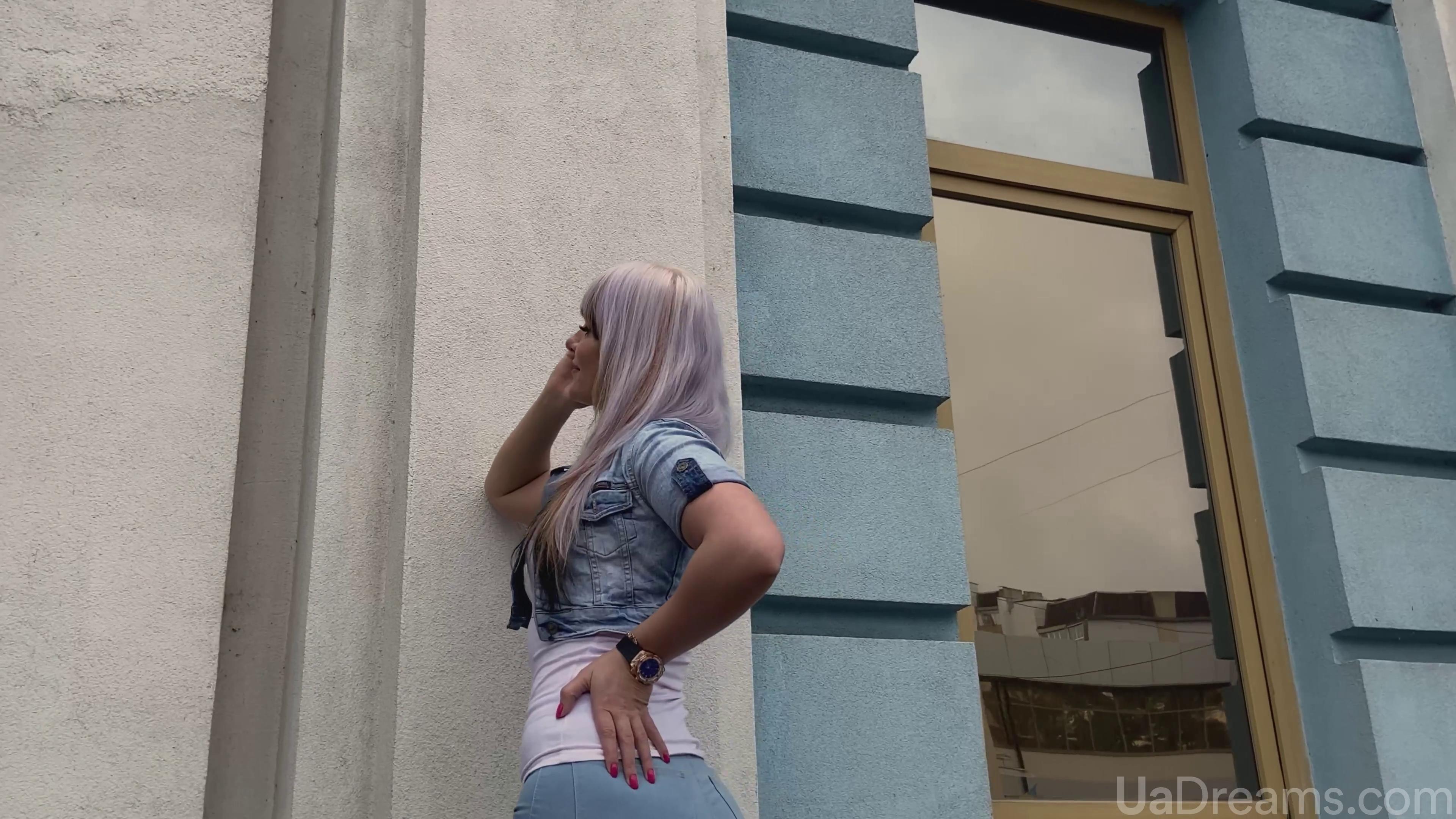 What I do in my leisure time?
Mainly my free time is devoted to activities that bring me joy and happiness. They are dancing classes, walking my dog, cooking delicious food and self-development. I attend pole dancing classes and sometimes I take part in competitions, where I meet talented people. This really inspires me. I can not imagine my weekends without seeing my dearest and nearest. I like to meet with my friends for a cup of coffee or we just walk along the river and have pleasant conversation. Besides work, I do sports every day, sometimes when I`m too tired I prefer to watch a movie or go to the cinema.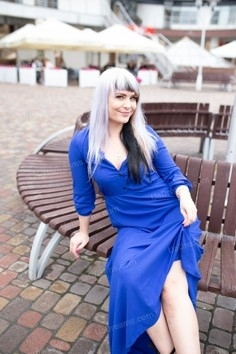 The type of man that I desire
If you ask me what type of man I am dreaming of, I would say that it is somebody who is kind, takes care about his health, who knows the importance of being romantic, who's simple person bu at the same time he`s got a personality. He doesn`t forget about his beloved even if we are used to each other. The man of my dreams knows what he wants, knows how to provide for his family. It is very important for me to feel protected by my man, to know that if something happens he will be brave enough to tell me the truth. When we have children I want the participation from my love in kid`s care. From my side I will always give my love and be a muse for my man. I believe that there is a man only for me in the world. We just need to meet at the same place and at the same time. Ans last but not the least, my man should be a friend for me, because sooner or later we lose the passion towards each other and only pure love and respect stays with us.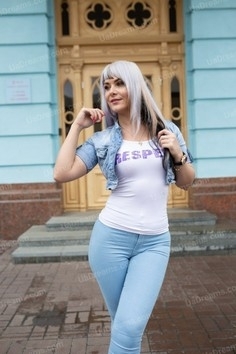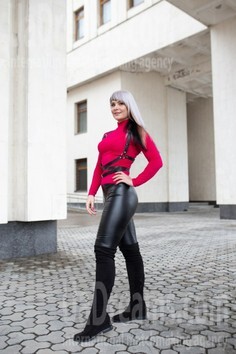 About my family
I have my younger sister, sometimes we meet to spend time together. We support each other and share. Long time ago me and my sister ended with our parents, they are not successful people, we don`t keep in contact. Reasoning from the fact that we grow up without parents, I wish to create a strong and tight-knit family.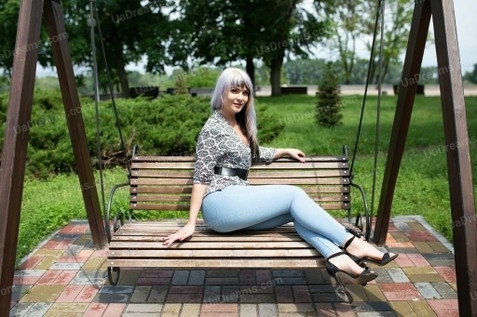 My future goals are
First of all, my dream is to create a happy and solid family. I want to find my beloved one and to build relations where we will never doubt each other, where we will have lots of things in common, where each one will do their best for the family. Also, I`m working on my small business. I want to be self-sufficient woman, and I want a confident man beside me who will support me and my goals. I strive for balance in my life, because a happy woman has everything what she wants. Only from this state of being fulfilled you can share and give love. Also I adore animals and I wish to help shelters so much.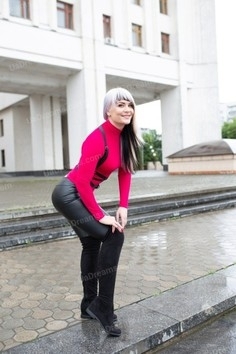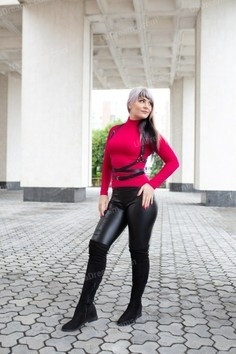 Our personal opinion of this Lady
The lady is full of energy, optimistic and if she finds the right man, he will be the luckiest man in world. She is ready to share her love. Olya is not afraid of difficulties, she possesses a strong will and character. At the same time she is tender and romantic. If you are that man Olya is looking for, do not hesitate to contact this lady.