Birth Date
Height
Weight
Eyes
Hair
Build
Glasses
She is
Smoke
Drink
9 May
168cm 5' 6''
56 kg 123 lbs
brown
brown
slim (slender)
No
right-handed
No
Socially
Birth Date
City
Height
Weight
Eyes
Hair
Build
Glasses
She is
Smoke
Drink
I'm looking for
9 May
168cm 5' 6''
56 kg 123 lbs
brown
brown
slim (slender)
No
right-handed
No
Socially
Marriage, Romance, Relationship, Dating
Field of activity
Services
Occupation
Administrator of Apple service
Marital status
Single and No children
Want to have children?
will decide with my husband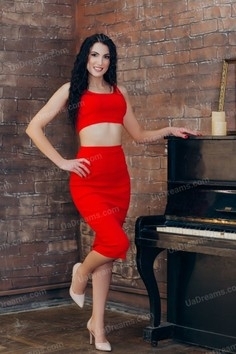 What I do in my leisure time?
I like to read books and to watch good quality instructive movies. Sometimes I go to the cinemas with my elder sisters or with my friends. Me and my family love to spend time together to take a walk and relax outdoors. Also I love seeing my friends after working days, we can walk in the park of our city or have dinner in some cozy restaurant. Sometimes on weekends I meet with my friends at karaoke or we can spend our evenings in a relaxed environment with a tasty dishes and long conversations. I don't like being alone, so I try to see my family and friends more often.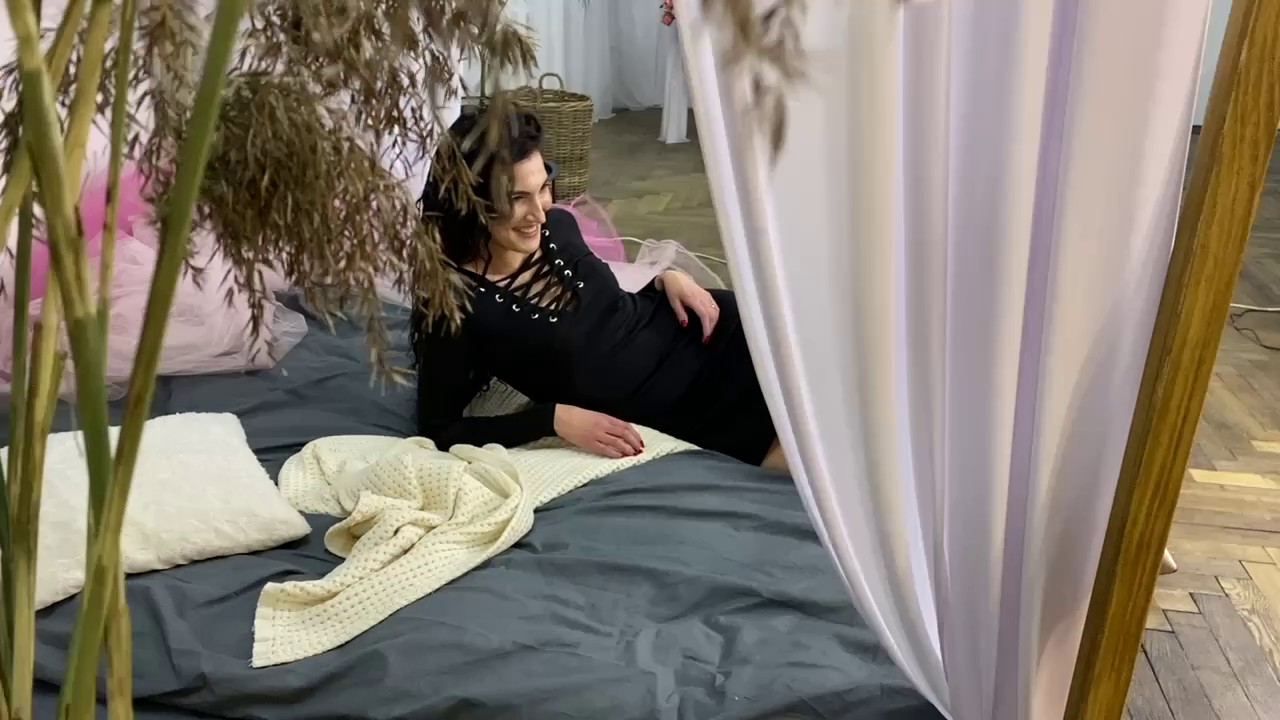 How would I describe myself
If you decide to get to know me better, you will know that I am a very friendly and sociable young woman. I love to talk and I love to listen. Also I am a very energetic and funny person, when I see my friends or family, we always have something to talk about and we never get bored. I always try to see only positive qualities in people and I respect their choice. But if I am treated badly by someone, it is a better to stop communication.
The type of man that I desire
For me, love is the most beautiful feeling. I would be happy if my future man shared my thoughts with me. My beloved man should be my best friend whom I can tell everything without any secrets about. He should be reliable at first, kind and loyal to me. I appericate when the man respects his parents because they are our dearest people. I would never marry a man who is rude to me or to other people!
My future goals are
My main goal is to create a happy and strong family. Because the biggest fear in my life is to be alone! I want to meet my soulmate and my best friend! I want to fall asleep and wake up in loving arms! And I am ready to give love and care to my future beloved man!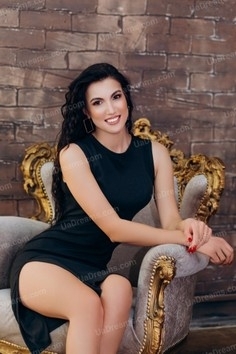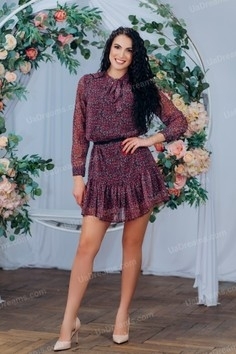 My typical day
My typical day starts with a refreshing shower and a cup of strong coffee. Then I spend my day at work. I meet a lot of interesting people there. So my work day filled with many different emotions and it is never boring. After that I go home or meet friends for some dinner or for a walk. When I am at home, I like to cook some dishes, clean my house and take a bath before going to bed. And one more little thing about me, before I go to a bed I like to drink a cup of a hot coffee. I know it may seem strange but I really like it.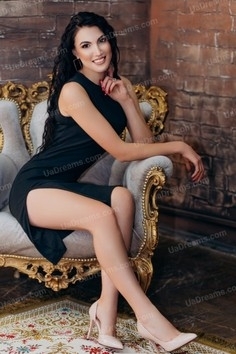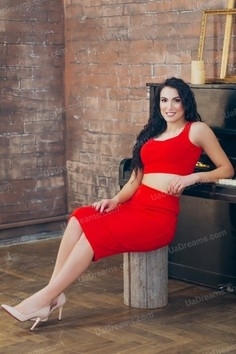 About my family
I had a happy childhood in a big and happy family, where is still a huge love to each other, respect and support. My family consists of five people: my mother, my father and my two elder sisters. They are all my best friends, because they always understand and support me. And I will always take care of them.The most important thing in my life is the health of my family. That is why I desire to build my own familyб friendly and strong!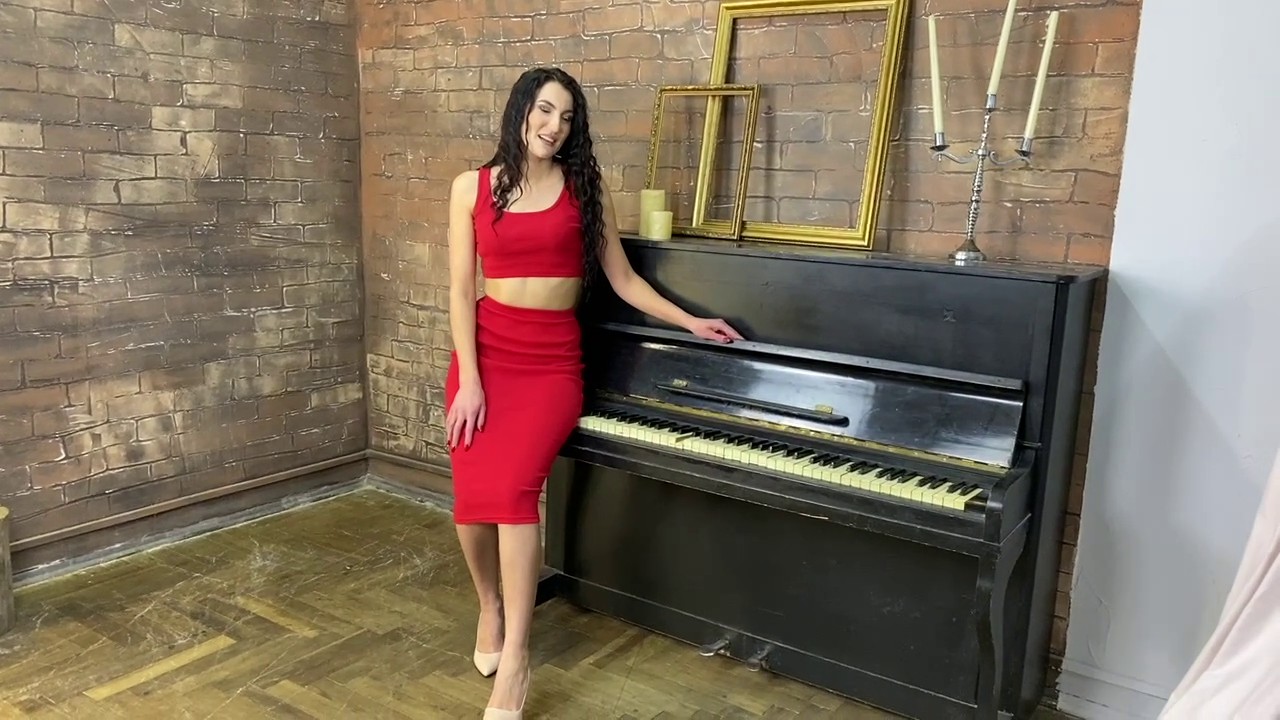 Our personal opinion of this Lady
Talking to this beautiful lady we realized that she has a lot of good values . She is friendly and pleasant to communicate with and she has got a very good energy. Ruslana appreciates and respects her family, which means that in the future she will become a great wife and a wonderful mother. We are sure that she will meet her better half and soulmate soon.