Birth Date
Height
Weight
Eyes
Hair
Build
Glasses
She is
Smoke
Drink
4 July
160 cm 5' 3''
43 kg 95 lbs
brown
blonde
slim (slender)
No
right-handed
No
Socially
Marital status
Single and No children
Want to have children?
will decide with my husband
I'm looking for
Marriage, Romance, Friendship, Penpal, Fun, Relationship, Dating
Share your love with Svetlana!
Share your love with Svetlana!
Birth Date
City
Height
Weight
Eyes
Hair
Build
Glasses
She is
Smoke
Drink
I'm looking for
4 July
160 cm 5' 3''
43 kg 95 lbs
brown
blonde
slim (slender)
No
right-handed
No
Socially
Marriage, Romance, Friendship, Penpal, Fun, Relationship, Dating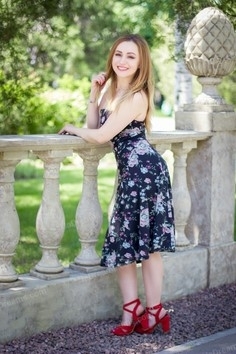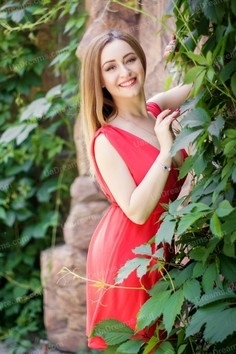 My typical day
Usually my day starts at 8.00 when I try to wake up with a cold shower. It's very difficult for me to start my morning early, but I found my own way to do it – cold shower, a cup of water with lemon and light breakfast. If it doesn't work I make a cup of natural coffee with milk which I like a lot. So, after this I begin to work, usually I try to do something difficult at the beginning because when I finish it I have only easy things to do and my end of the working day doesn't seem very bad and tiresome. If I do not have a lot of work I can go to have dinner with my colleague in a small restaurant. I work in the office and it's important for me to have an active pastime after the working day. So I usually go to fitness club and after it I plan meetings with my family and friends, or just have a walk in the fresh air. If I have a lot of things to do at home I choose a day when I can clean everything, cook and put things in order at my apartment. My day finishes with movie watching and relaxing till I fall asIeep.
About my family
My family is the main happiness in my life. I can say that I have a big family – my parents, brother and my grandmother. We all are very close, I can't even imagine my life without them. Often me and my brother visit our parents, we appreciate everything they did for us in childhood and feel grateful to them for being the best parents for us. We both were raised in love and respect and our parents are the best example of two loving people who can be in love in spite of life problems and time that passed. I hope that my husband will be a part of my family, because it will make me happy.
How would I describe myself
I think that my main characteristic is that I'm a small petite lady :) My man will look like a real giant in comparison with me! But it's wonderful because I look for exactly such a man – real big defender of his tiny lady :) My man should know that I'm very romantic and a little bit modest woman, I'm a domestic girl but in spite of this I can make our common life bright as a firework! Banality and mediocrity are two qualities that you will never find in me ;) My heart is open and full of love, the only thing I need to give it to my man.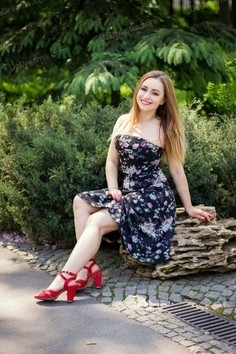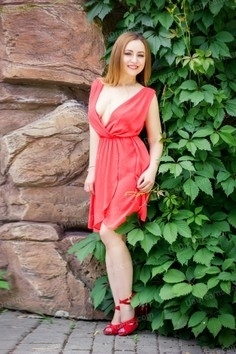 The type of man that I desire
I know that a perfect man doesn't exist and it's silly to ask somebody to be perfect for me. I would like to meet a good guy with kind heart and accept him just the way he is. Of course there are several things that I would like to find in my man's character and if to talk about them I would like to mention such qualities as honesty and kindness. I'm sure that any happy uni0n can be destroyed because of lie and I would like to build relationships with a man who understands it and appreciates honesty as much as I do. Also I think that it's important for a woman to feel like a woman, so I would like to meet a real man, leader in our future family, the one who will make me feel weak and tender lady.
My future goals are
What woman doesn't dream about her future beloved man? :) I will not be original in my dreams, I think that love is that magic power that inspires us to be better than we are and gives us energy to try again when we are ready to give up. I want to meet a man who will present me that kind of love and will become everything for me. I think that other dreams are not so important and together with my beloved we will achieve them easily! :)
What I do in my leisure time?
I have a lot of ways to spend my free time with pleasure and benefits! :) Usually I have my free time after work and during the weekends, so my pastime depends on weather and my mood. Sometimes I prefer to stay at home, make a delicious dinner, read a book, watch a movie or even to do something for my house. I love to decorate and make my house so comfortable that sometimes it's even difficult to leave it and go to work ;) But if I have a lot of energy I prefer to stay with my family and friends. I have a little God daughter and I adore to spend time with this little princess. We often go to the park to have fun, sometimes we visit our city Zoo and Circus because when I was a little girl I loved those places very much and I feel some kind of nostalgia when I visit it again. Also I live active pastime – I enjoy skiing in winter and rolls in summer. My dream is to buy a bicycle and have a ride in our city park :) So, I can say that I'm a very active lady.
Our personal opinion of this Lady
Charming feminine lady. Makes good impression. Has a bright smile and good sense of humor.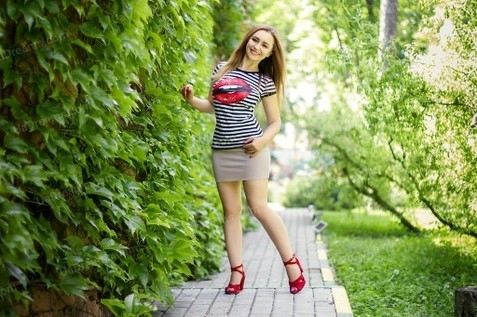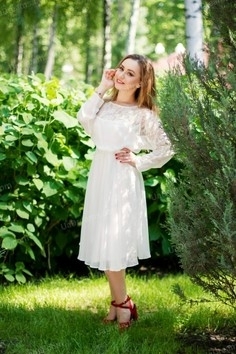 Lady will meet you in 11 hours Good luck!
Lady wants to chat with you in 11 hours
Lady offers to move chat for 11 hours
Lady declined invitation, but explains why:
Thanks but I can't come. Thanks though! Appreciate it!
She's online and waiting for you!
Lady is late, will be at 12:30