Birth Date
Height
Weight
Eyes
Hair
Build
Glasses
She is
Smoke
Drink
8 January
163cm 5' 4''
70 kg 154 lbs
brown
brown
petite
No
right-handed
No
Sometimes
Occupation
Financing Consultant
Marital status
Single and No children
I'm looking for
Marriage, Romance, Friendship, Penpal, Relationship, Dating
Birth Date
City
Height
Weight
Eyes
Hair
Build
Glasses
She is
Smoke
Drink
I'm looking for
8 January
163cm 5' 4''
70 kg 154 lbs
brown
brown
petite
No
right-handed
No
Sometimes
Marriage, Romance, Friendship, Penpal, Relationship, Dating
Occupation
Financing Consultant
Marital status
Single and No children
My Languages
English
Familiar with frequently used expressions and able to express oneself in everyday situations.
Ukrainian
Means is a native speaker, needs no help in speaking
Russian
Means is a native speaker, needs no help in speaking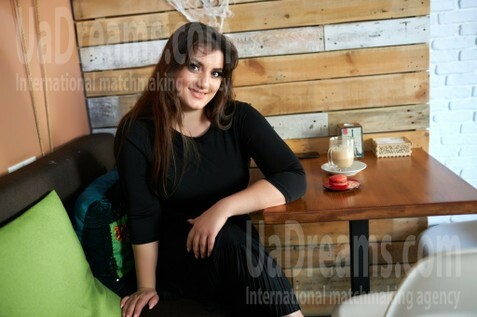 What I do in my leisure time?
In my spare time I like to read different fiction books and to watch movies. My another passion is cooking, I like to bake pastries and to invite friends and relatives to my house. They say that I am really good at it) I adore to find new unusual receipts in Internet, I enjoy watching cooking shows, I like going to cafes and restaurants and trying new food. Also I cannot imagine my life without communication, I like to meet with my close friends and go to cinema, go for a walk, to visit parks, forests, amusement parks, theatres. I like to spend time in the nature, I like picturesque views, warm wind, turquoise waters of seas and rivers...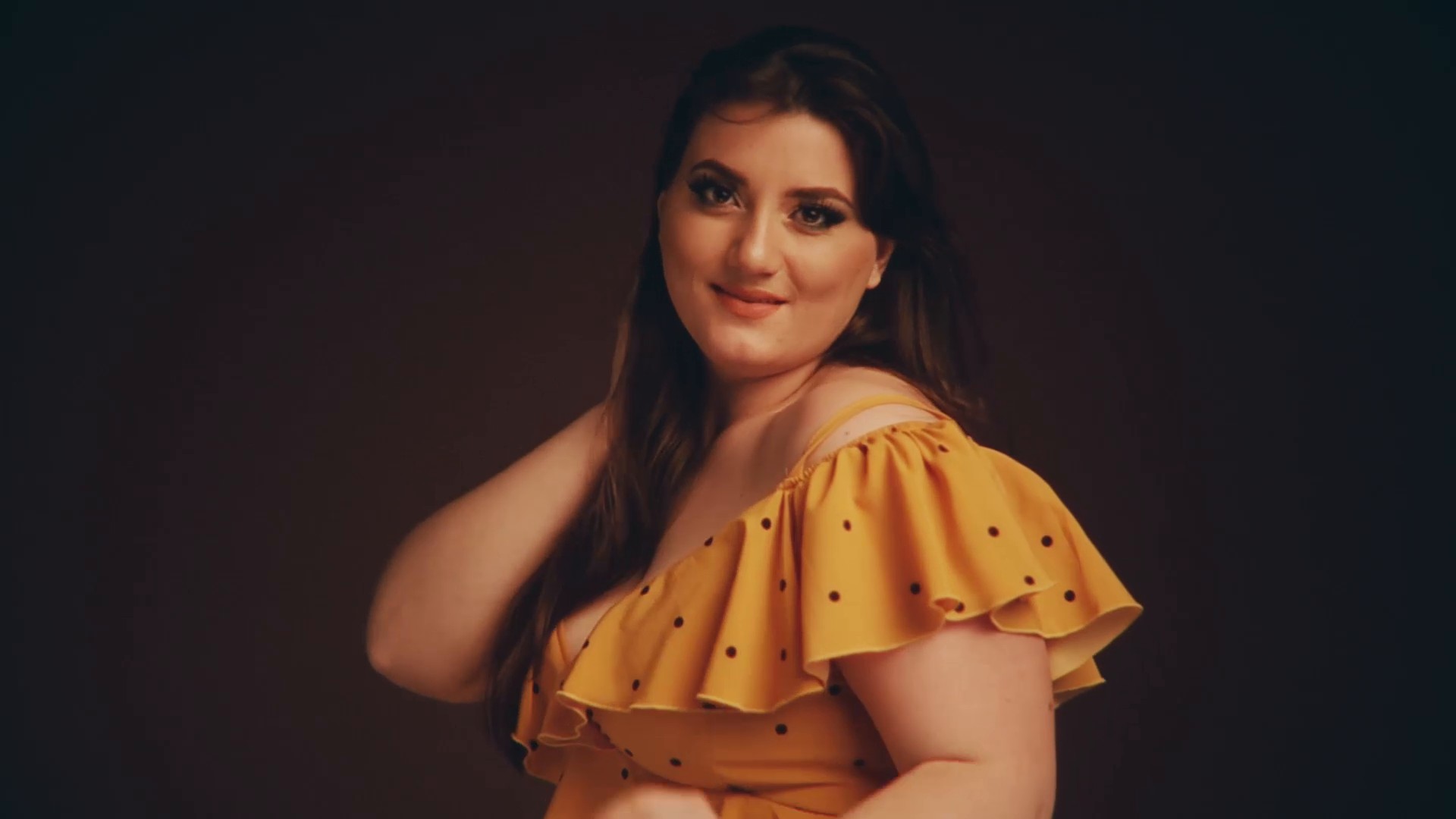 The type of man that I desire
I want to meet a man with whom my heart will be beating faster... I am dreaming about a man who will make me smile and laugh all the time... I want to meet a person who will look at me with shining eyes and I want to reply him the same reaction. I believe in chemistry of feelings and I believe that true love exists. My man should be strong, reliable, responsible, polite, he should know how to behave with a lady, how to make her happy. I will be happy to get and to give surprises. I am ready to support my man in everything and to be his eternal source of inspiration and good emotions.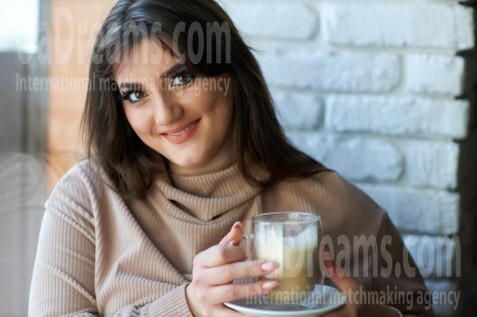 My future goals are
I want to find my place in this world. I am dreaming about finding a job that will bring me a lot of pleasure. I like Math and I want my job to be related with it. The most important thing for me is having my beloved one. I want to meet my dearest and nearest person in this world. We could do so many things together! We could cook tasty dishes, visit interesting places, help each other in difficult situations, support each other... Also I want to travel a lot. Now I am travelling around Ukraine and in my future I would like to visit Scandinavian countries.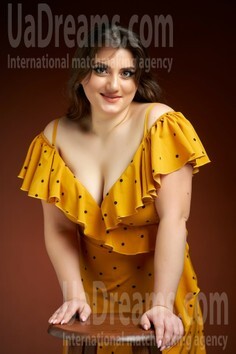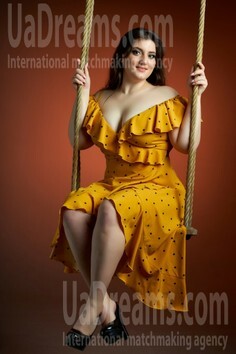 How would I describe myself
I am active, cheerful, well-educated and beautiful girl who knows what she wants to achieve in this life. In real life I am always smiling despite everything. I can find something good in all life situations, I try to concentrate on advantages of each person. I am open to new meetings, new friends and new people in my life. And I believe that my future will be successful! I am here to find my love. I think that love is when you look at somebody and your eyes are shining. I want my eyes to be shining all the time. Will you help me with this?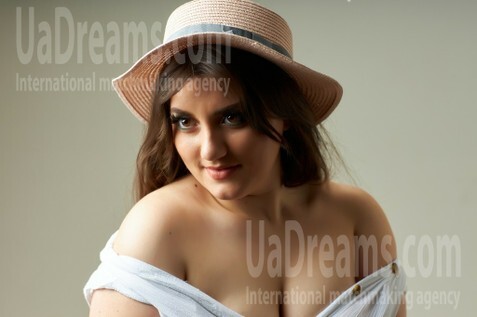 My typical day
My day starts at 07.00 a.m. I wake up, do stretching exercises, have breakfast, get dressed and go to work. Each morning I start with listening to my favourite music. It helps me to make my mood better and to wake up quicker. I work from 09.00-18.00 5 days a week. After finishing my working day I have some time for myself. Sometimes I meet with my friends and relatives, sometimes I cook something delicious. I like to walk when it`s warm enough outside, I enjoy flowers, trees and green grass, I like to go to the forests and mountains.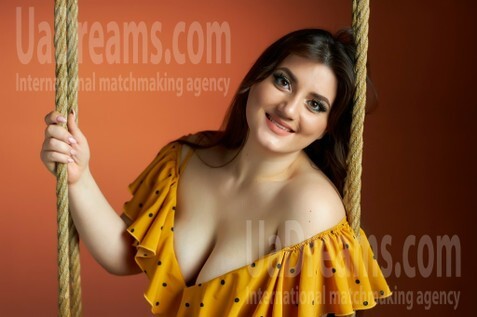 About my family
I lost my mom when I was a child and since that time I lived with my aunt. She replaced my mother and all my relatives, she took a good care of me, she helped me with studies, she taught me how to cook, clean, how to belive in myself. She is the most important person for me, we are very close and we see each other pretty often. Also I have a brother and sister. I live apart from my family and I have a cute hamster, he is also our family member.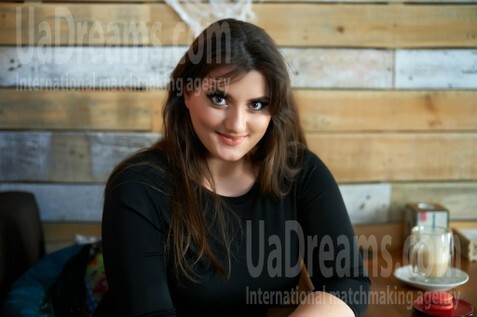 Our personal opinion of this Lady
Sveta is a polite, sincere and charming lady, who came to our agency to find her real love. She lives with a dream inside of her heart. And her biggest dream is to have somebody whom she will believe and who will always support her in all the situations. This lady is responsible, reliable and despite her young age she is ready for serious relationships. She is dreaming about raising a family and self-realization.