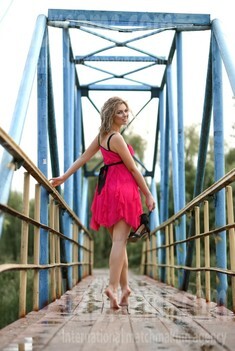 How would I describe myself
I am smart, cheerful, positive and always-smiling lady) I am sure we all came here to live our lives in happiness and with love, enjoying every moment, being in every moment, not in the past or in the future - only now) Our life is movement, and I am very active, but I always find a time to stop and see this beauty around us) I'm sociable and friendly, don't like conflicts, only sincere dialog) I love nature, flowers, dancing, movies about love, milk chocolates, sushi, reading, riding a bicycle, pink and red colors, traveling and all that is new and wasn't done yet) But....I'm afraid of snakes)))) and this is the only my disadvantage;)))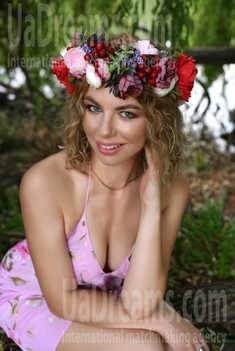 My future goals are
I can't imagine my future without a beloved man by my side, and I hope to solve this question with the help of someone who is on the other side of the screen so far) But it's not for long))) I hope that we will find and recognise each other. My love and tenderness, passion and loyalty, are awaiting for you to come! I really want to have my own family, loving and caring, and share all my best. And one more my big desires is to see this great and beautiful world, because the best stories are usually found between the pages of a passport, and I would like to share them with you :) I've already been to Bulgaria, Turkey and Egypt) My next stops are France, Italy, Spain and USA) Join me, dear!
See her fascinating movements and charming smile...
Feel as if it was your first date with this lady — it is worth 1000 pictures!
Watch this video for FREE
What I do in my leisure time?
I am an active lady, so I like to spend my free time in the same way :) Most of all I like to travel and camping if it is summer or early autumn ... Nature gives me the opportunity to reboot, and after such trips I feel like I was born again - only peace and quiet;))) I also like to go in for sports) I regularly swim, go to the gym and run in the morning, inhaling fresh air and listening to the sounds of birds) Sometimes you can find me laughing while ice skating or bowling :))) Will you be my companion in the game?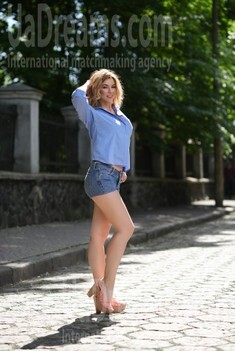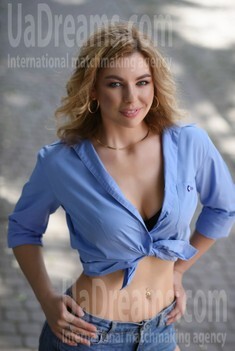 About my family
I grew up with my mom and I have a younger brother, he is nine, and a younger sister - she is 10) So I also have a little practice in being a "mom" already))) I love them all a lot) Mom for me is a good friend, she is very understanding, always has some golden advice if someone of us needs it, and always comes to help. I inherited values from my family, such as mutual respect, as respect for elders also, honesty, loyalty, and big love to family traditions) I understood that they make our connection even more stronger.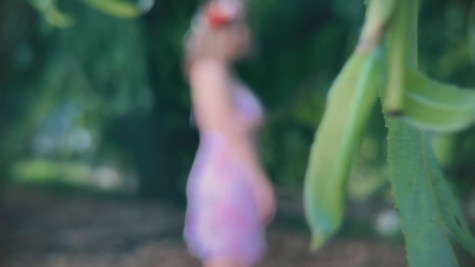 Get a much better idea of the lady's personality!
Discover her life and secrets no other men know :)
It's intriguing like finding an unknown world...


My typical day
I get up usually early, to do some morning exercises and to run) sometimes with music in my ears, sometimes without - just to hear sounds of the nature before all the city wakes up) This morning routine makes me to feel full of energy and happy) Same happiness is in standing under the shower and feeling how the drops fall on my body) Then I have a breakfast and go to work) "Work hard or go home" someone is singing) that's the story about me))) When working day comes an end - on some days I go to the gym, and on some days - home, it depends)) Then I have some dinner and go for a walk - by myself or with my friends, either go to bed) Depends on the day) I like being with friends, but if I'm tired - I prefer to walk alone near my district, but often in such moments I would like to be with someone special...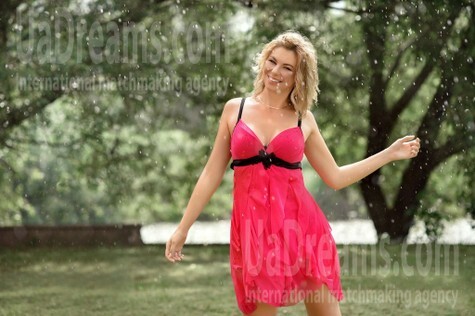 The type of man that I desire
A man for me is very much about strength, power, determination and my safety. I just want to follow and to be the creator of an atmosphere in which it is easy to breathe and pleasant to be :) Where we both can just be ourselves, openhearted and simple :) I appreciate the sense of humor a lot, it's very useful and cheerful, but most important for me are mutual love, respect and loyalty.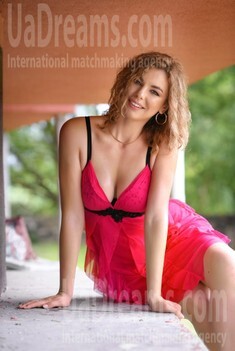 Our personal opinion of this Lady
Taniusha is very attractive and positive person! So much snappishness in her smile - it makes your day!!