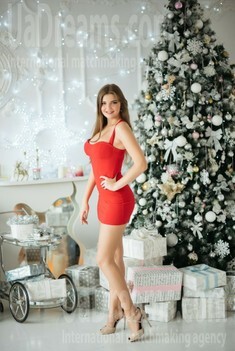 My future goals are
As I study, I want to continue and to get a higher education. I am sure that this life is very interesting and bright. I want to conquer a peak and to achieve the best. After graduating the university I plan to create my own business and to be independent in all my decisions. I am the person who is always ready to develop myself and to do my best. I am sure that all my plans will become real.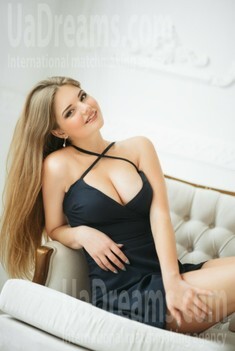 Domestic abilities
As every woman I am used to take care of place of living and I also do this. I help my mom with cooking and cleaning the house. We are a good team. And my special passion is flowers. I have many different plants at home and I take care of them. I feel responsible and I read a lot about the peculiarities of every one. And when I need to leave because of some competitions I give instruction to my parents.
See her fascinating movements and charming smile...
Feel as if it was your first date with this lady — it is worth 1000 pictures!
Watch this video for FREE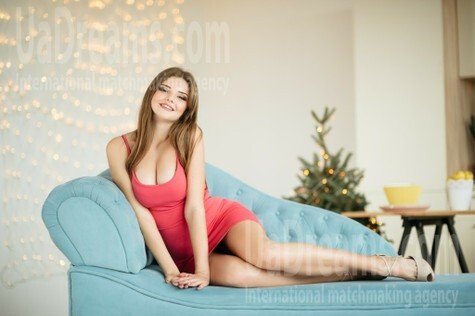 Our personal opinion of this Lady
This girl is full of light and she shines as a Sun. She is very sincere and kind. It is a pleasure to communicate with her. Her energy gives power to all of us. It is impossible not to smile when she is close to you.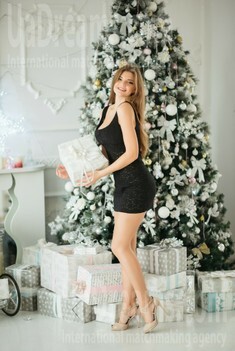 What I do in my leisure time?
I am a very active person and my life is full of amazing moments. My motto is Life in Dance. I dedicate a lot of my free time to this activity. I adore dancing and it is my passion. Dance is the rhythm of my life. I always try to feel new emotions and to try something new. Dance is the same because when you find a new position and do it perfectly, you feel something incredible inside:) But it is not the only thing I like. In spite of my active way of life I can be very calm and concentrated. I like knitting and it is my way to relax and to sink in my thoughts.
The type of man that I desire
When I think about the man of my dreams, I imagine loving, attentive, supportive and reliable person. I want to have a special connection with my man and to feel each other even without words. One of the most important things is sense of humor. As I am very positive and energetic person, I like to laugh and stay in a good mood. I think that only pure love can make someone perfect to you. And I do not imagine definite person but I know what features of character I want to see in my man. I am sure that my man is waiting for me and my love.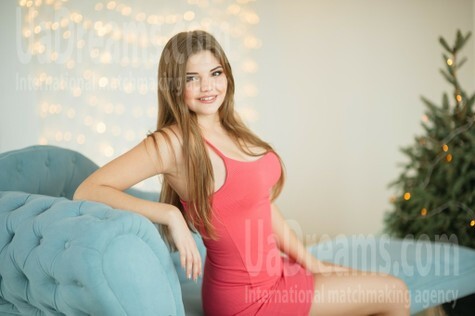 My typical day
In the morning I like to refresh my body with the help of some physical exercises and of course to drink a cup of tea. Every day I go for studying and spend almost half of my day there. After lessons I come home and do some household chores. After that I have my training. This the most interesting and wonderful part of my day. I like when all our group is together and we try to make something new and fresh. We are a real team and we inspire each other. I am happy that all of them participate in my life. Of course I do not train every day. Sometimes I go out with my friends or enjoy family evenings.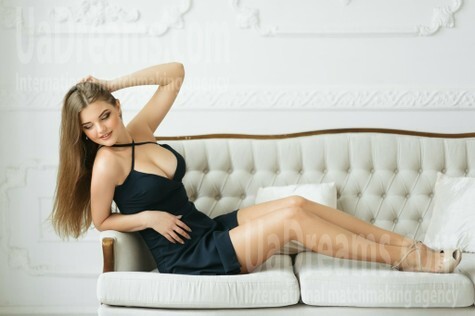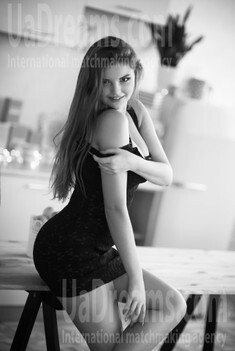 How would I describe myself
I am very active and charismatic person. I am used to be in motion and enjoy every moment in life. I am very optimistic and try to see only positive things in life. I also like to spend my free time reading an interesting book on the sofa, dancing and visiting swimming pool. I am a very social girl, I like to have a lot of friends around me. I really believe that laughter makes life longer. I can't imagine my life without laughter and smile. Everybody says that I have a good sense of humor and you can be sure that it is a truth because even in any difficult situation I don't let myself and my close people give up.
About my family
My family consists of four people. I live with mother, father and grandparents. They are my support. I have a very democratic family so there is no problem for me to ask them for an advice. I am very close to my mom and she is my best friend. She always shares her life experience with me and understands me at the first glance. Most of all, all the members of my family are busy, but we are always happy to spend time together. My family means a lot for me.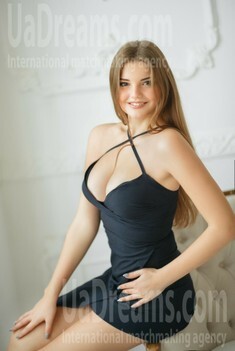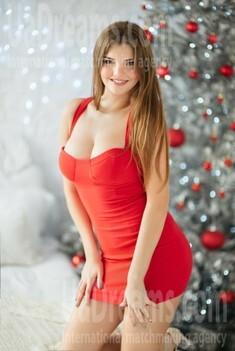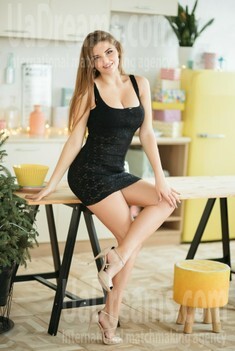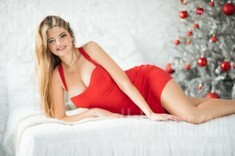 Get a much better idea of the lady's personality!
Discover her life and secrets no other men know :)
It's intriguing like finding an unknown world...