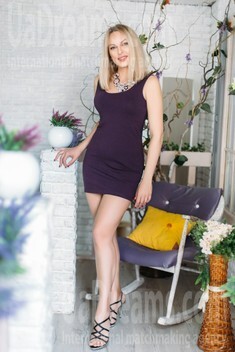 How would I describe myself
I am kind, joyful, once I meet a decent and loving man I can be truly loyal and attentive to him. I hope for mutuality. Sometimes I can be shy, but at the same time, I am pretty sociable and easy going :) As you may see from my profile I am a goal oriented and, I believe that we will be a good team with my future man if our features are similar, what do you think!?) What else I can add... I am a careful and responsible person. I am sure that we have to stay humans in any situation. If you share my point of view, I will be glad to talk with you :)
See her fascinating movements and charming smile...
Feel as if it was your first date with this lady — it is worth 1000 pictures!
Watch this video for FREE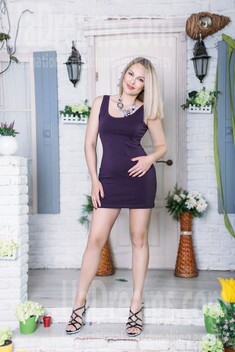 My future goals are
My goals for the nearest future are to get married to a good man to become a beloved wife :) I will be also happy to accept your kids if you have them. In my opinion, it is a precious chance to raise a new generation and to put all the best things into the young heads. It would be one of the most important goals for my husband and me. I will be happy to hear your thoughts about this.
The type of man that I desire
I would like to meet here a real gentleman. A good man, with such features as kindness, responsibility, generosity, and love to kids, will have all the chances to become my man. I will be happy to find my dear man as soon as possible. I am waiting for my future husband :)
My typical day
My typical day starts with a delicious breakfast and gathering my son to the kindergarten. Then I have several things for a choice, depending on what day it is, work in a salon/at home, doing some sport, going to the shop, grocery. Then I take my son from kindergarten and go for a walk. In the evening I like to cook a good dinner for the two of us…and hope that very soon we will have the third person, my beloved husband :)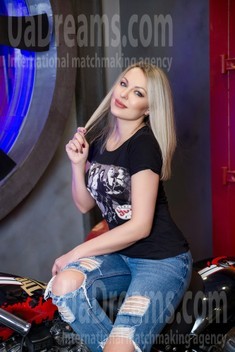 Get a much better idea of the lady's personality!
Discover her life and secrets no other men know :)
It's intriguing like finding an unknown world...


About my family
My family is my son, my mom, and my elder sister. I love them with all of my heart. I want to bring up a good and decent man in my son, but we are not complete without a kind and family oriented man, who will lead our family.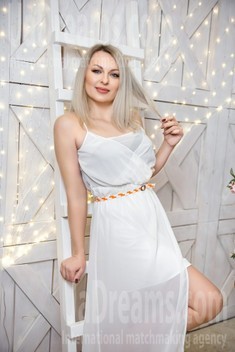 What I do in my leisure time?
I love my job and I can easily say that it is my favorite hobby. I am always ready to improve my skills. I think that with my specialty I will be in pretty high demand in any country. Also, I like to do sport, to exercise regularly. Nowadays, it is an integral part of a healthy and happy life. I think I will be able to change your life for the better ;)
See her fascinating movements and charming smile...
Feel as if it was your first date with this lady — it is worth 1000 pictures!
Watch this video for FREE
Our personal opinion of this Lady
This bright and tender woman combines all family oriented features in herself. We are assured, that a man, who wants to be happy in his future family, has to make the first step towards Tatyana.