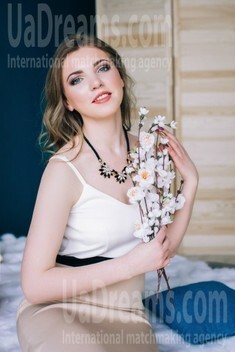 How would I describe myself
I am kind and loyal. I can always find a right way how to smooth the conflict and to improve relations. I know that I can even sacrifice my own interests to help a good person. I am a very good friend because I will never betray and leave my friend in trouble. I am a cheerful person and try to make everybody happy. I like to give presents, to help those who need my help. I like to work well and to achieve my goals. I am a family-oriented girl and like children very much. I am honest, generous, sincere, friendly and kind.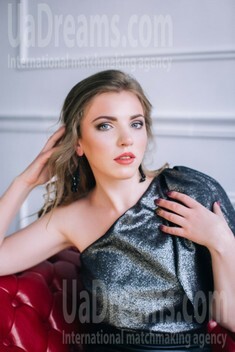 The type of man that I desire
I would like to meet a kind, honest, loyal, clever, confident, goal-oriented, caring and well-mannered man. I don't like rude and greedy men. I can't accept a man who doesn't have goals in his life and who can hit and offend his woman. I want my man to be a little romantic at least he knows that I like flowers and chocolate. I want to travel with him and investigate new things. I want to share with him all my dreams and wishes and be his best support and wife. I want to find in him the best friend as well as it is very important for me.
See her fascinating movements and charming smile...
Feel as if it was your first date with this lady — it is worth 1000 pictures!
Watch this video for FREE
Get a much better idea of the lady's personality!
Discover her life and secrets no other men know :)
It's intriguing like finding an unknown world...


My typical day
I like to get up early because I like to be in time everywhere. My morning begins with a cup of black tea and a little piece of chocolate as I adore it. Then I have a shower and get ready for my work. I go to my work at 8 or 9 am it depends upon the day. And I stay there till evening. I work at the beauty salon as a visagiste. Sometimes I leave the salon because I have the orders to make a visage at client's home. I like my work as I can make women in this world more beautiful. After work I go to the swimming pool or just home.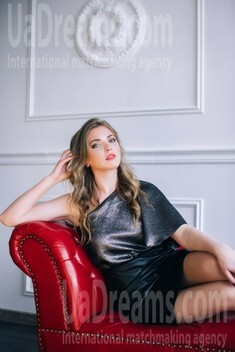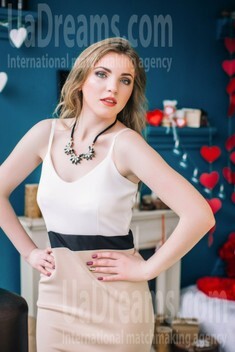 My future goals are
I am afraid of uncertainty about tomorrow most of all. That is why I like to plan, put the goals and achieve them. I work much and like what I do. Nevertheless my lovely job can't give me the opportunity to achieve my main goal that is why I try to find some more kinds of work that will lead me to my dream. My dream is to have a lingerie shop. Strange? Maybe. But I like lingerie very much and want to have my own lingerie business. This is about my work and carrier and the most important goal for me is to meet my right man and to create a family with children.
What I do in my leisure time?
My most famous leisure time is travelling. This is my best hobby and what I like to do the best. It is not very important where to go. The most important is to go there for the first time and with a nice company. I am happy to have good friends and some of them share with me this hobby as well. I like to see new places and the old places also, I like to know something new and to improve my self-development. I enjoy swimming and go to the swimming pool twice or three times a week. I like to meet with my friends and we often play bowling with them.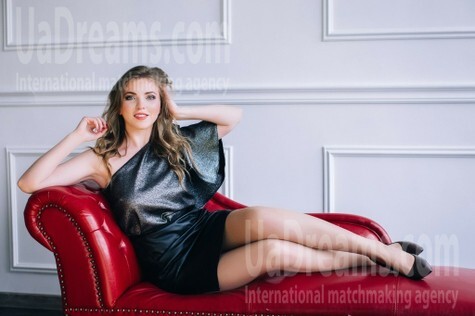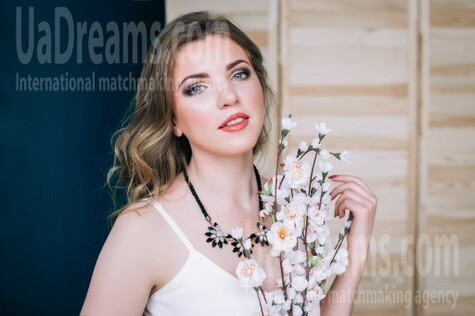 About my family
I was born in a loving and very nice family. When I was 5, my younger sister was born. So our family consists of 4 members. I like my family very much but sometimes my parents didn't understand me. I think, I had a strong character when I was a teenager. Usually it is not interesting for parents. They didn't want to support me when I needed their help and said that I must learn to solve my problems by myself and strive for independence. I took offence on them at that time. And now I appreciate everything that they gave me and taught me. Thanks to them I am a confident person now.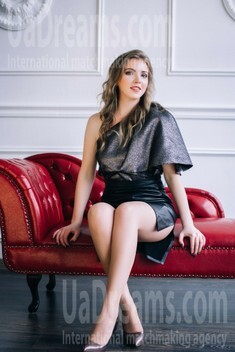 Our personal opinion of this Lady
Tetyana is a very nice girl. She is beautiful, stylish, cheerful, friendly and sincere. She is very active and hard-working. She is a good interlocutor and always can come to help you. She likes to be helpful and useful. She tries to do her best to achieve her goals. She is confident and positive. This girl seems to be always in high spirits. She never complains on her life and can make you smile only because she is very sweet, smiling and sincere. There is no doubts that she will be a good wife and a very caring mother for her children.
Domestic abilities
I am a good hostess because I like to do everything about the house. Most of all I like to clean and decorate the house. I like to grow flowers on the window sills. I have a lot of flowers at home as they decorate my dwelling and make me happy. They need a lot of time to care about them. I like to clean the house and to cook. I like to cook some new and delicious dishes. Sometimes I try to cook dishes that I saw in some culinary television programs. My father likes my meat dishes most of all. And my sister likes to bake with me.