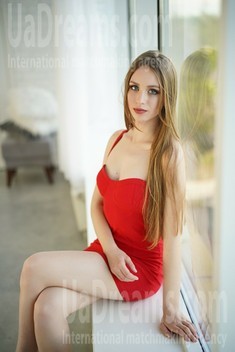 Our personal opinion of this Lady
The girl makes an impression of a very friendly, cheerful and motivated person. She is light-hearted, with a sense of humor but at the same time is serious in her intentions. The girl made it clear that she is looking for a man to create a family.
See her fascinating movements and charming smile...
Feel as if it was your first date with this lady — it is worth 1000 pictures!
Watch this video for FREE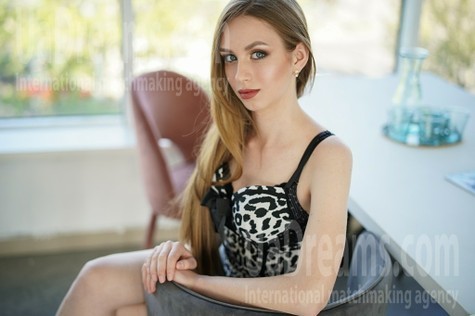 How would I describe myself
I try to do everything well and always wish only good for people, I think that everything will reciprocate. I like to smile. My friends say that I am a friendly person and look like sunshine. I am a very active person.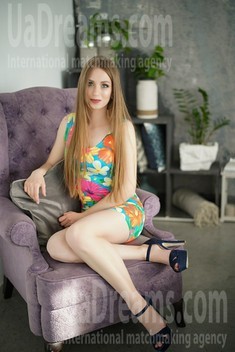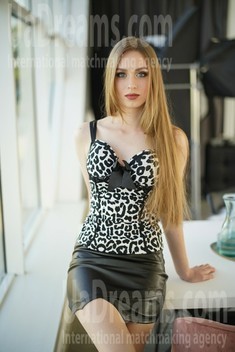 My future goals are
I want to graduate from the university, to get a good job and self-actualize in life. I also want to create a strong, friendly and happy family, buy a big house and live happily! After graduation I would like to work in my studies speciality and become a developer.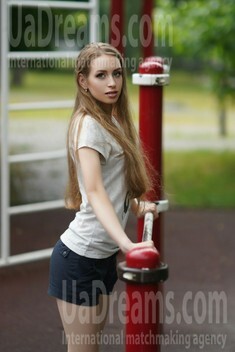 My typical day
My usual day is unusual every day, if only because it is a new day, a new date, new plans and new achievements and knowledge that I receive every day! I wake up in the morning, have my breakfast, get dressed and go to university. After my lessons I can meet with friends. In the evening I cook dinner, talk with my mother. Sometimes I go out with my friends to the cinema.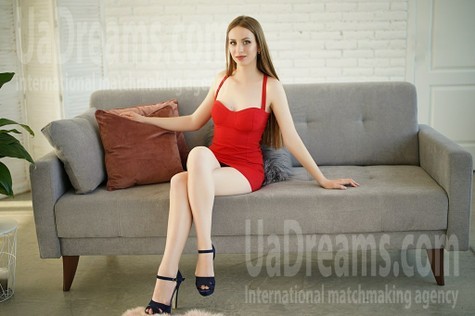 About my family
I live together with my mother. I am very close with her. She is not only a mother for me, this is my closest person! I can say that we are the best friends with her. I can share almost everything with her.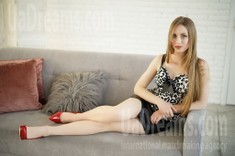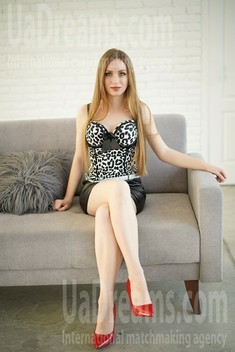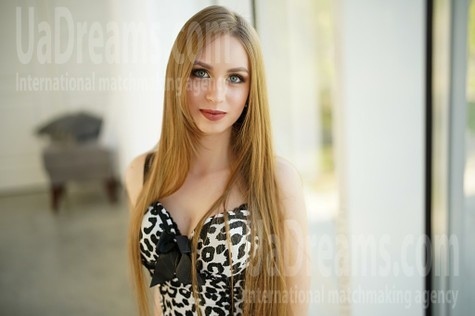 The type of man that I desire
I'm just looking to meet an honest man who believes that family is the most important thing in the whole world and gives everything for the loved ones as I do. I don't want to find a rich or pure man! It is not important for me! Just strong feelings are important !I am just looking for someone who is kind, generous, romantic, who is sincerely looking to start a new life together and build a family. Someone who likes to go out but at the same time to stay home and have fun together. I can tell a little about the features that I would like to see in my man. Im looking for a kind, intelligent, romantic man, with a sense of humor, who wants to find his second half to create a happy and strong family. He must be reliable and responsible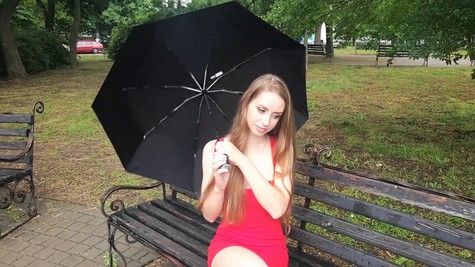 Get a much better idea of the lady's personality!
Discover her life and secrets no other men know :)
It's intriguing like finding an unknown world...


What I do in my leisure time?
I love going to the library and reading books. I also like to spend my free time with my friends in nature. I also love to cook a variety of dishes for my family. I also do modern dance, I do not dance professionally, but I do it for myself. I like to keep fit and to look after myself, but I have no man in my life who will need this. I dream to become a good mother and than my main interest will be in my children, I will raise them up and enjoy every second of my family life than. I think that this is the most important thing!