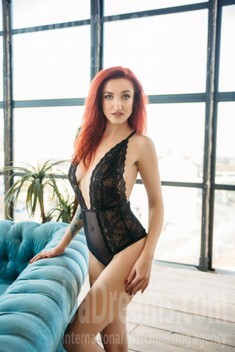 My typical day
My day starts early in the morning with gatherings and then a trip to my working place. As usual, my evenings are free and I dedicate my time to my interests. When the weather is fine, it is a pleasure for me to take a walk and even to ride a bike together with my friends. I enjoy going to the cinema and do that quite often in a company of my friends.
See her fascinating movements and charming smile...
Feel as if it was your first date with this lady — it is worth 1000 pictures!
Watch this video for FREE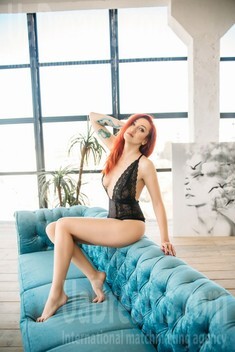 My future goals are
My main goal is to find a man, who will be close to my heart and soul. Life is nothing without a good loving family, so I have a deep wish to make a foundation of such a family together with my second half. I would like my future partner to be proud of me and we could have something to discuss) So I want to develop my personality, to find right that activity, which will bring me pleasure and some kind of deposit into our family and relationship.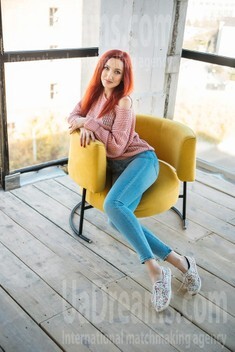 About my family
My family is not a big one. I have just a mother and we lived together all the time. We have a strong connection and our relationship is very close. My mother always cared about me and, honestly, she still cares, even despite we live in different regions. I have no sisters or brothers. My father left us when I was a kid, and he had no wish to contact with me.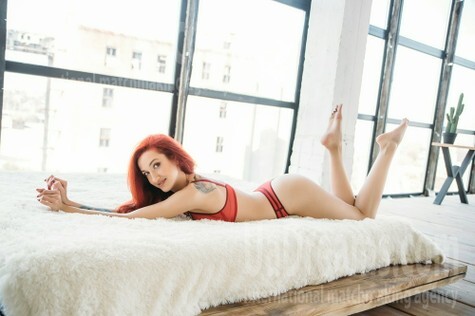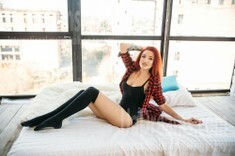 Our personal opinion of this Lady
Victoria has a very nice character, she is clever, easygoing and sociable, but at the same time a bit shy and tender. This lady is always smiling and it is impossible not to smile back to her)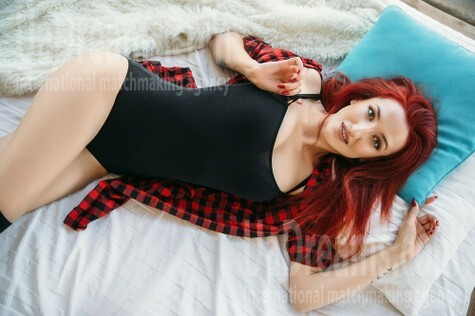 How would I describe myself
I can describe myself as a person, who enjoys every new day and tries to see happiness in simple things. I am a cheerful lady, it is quite easy to find common ground and language with me. I consider myself as a reliable one, I can keep secrets and give a hand when it is needed.
Get a much better idea of the lady's personality!
Discover her life and secrets no other men know :)
It's intriguing like finding an unknown world...


The type of man that I desire
I would like to meet that man, who could be open and honest with me. Those features, like kindness and sense of humor can reach my heart immediately;) That is why I want to share a good joke with my special one) But of course, as every lady, I would like to feel a strong shoulder and endless love, support and appreciation. I think it is very important to accept each other with all our pros and cons. I am looking for that man, who is mature enough to accept this simple truth)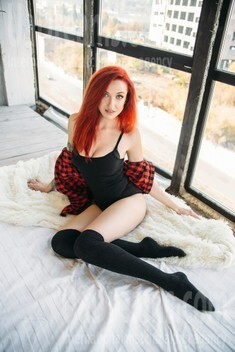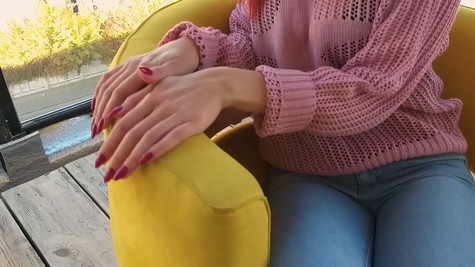 Get a much better idea of the lady's personality!
Discover her life and secrets no other men know :)
It's intriguing like finding an unknown world...


What I do in my leisure time?
I enjoy spending my free time with profit and interest. As a creative person, I enjoy such things, as painting and fancywork. It seems like I am going to have my own small collection soon) Watching movies is something which brings me pleasure too. I read books in the evening time most of all, when I am free from work. I am a sociable lady, who has many friends, and of course this is all my pleasure to spend my leisure time in a nice and cozy circle of close people.