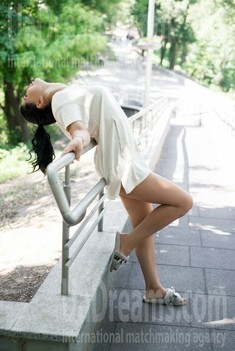 My future goals are
I think it is very important to have goals in this life. Only in movement and development life acquires meaning, but if this movement proceeds being alone, then is it interesting? I think, no. As for me it becomes boring and not interesting. My main goal is to create a strong family. I want to see a happy man around me because I am ready to charge him with this happiness. I want to create, give him my joy. I am like the sun that is ready to please and shine, but only for the one and only one person, for MY man. I will start to believe in myself better with the appearance of a man in my life and find new strength in the future. I would like to create my own family business with my man and move with him only together. I want to take our identical steps and firmly holding hands, going through all the difficulties that we can meet in this life.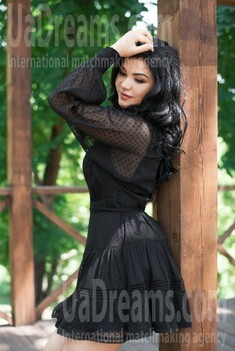 The type of man that I desire
I think that love is something that is worth living in this world. And I want to find, feel it with a man. I want it with a man who will be for me not just a friend, but also a faithful, reliable anchor, a passionate lover and an interesting partner. And I am sure that for such wonderful moments we live and we want to create, feel pure, fabulously beautiful love. My man, if you read the profile, I am sure that getting to know me better, you will never forget about these emotions!
See her fascinating movements and charming smile...
Feel as if it was your first date with this lady — it is worth 1000 pictures!
Watch this video for FREE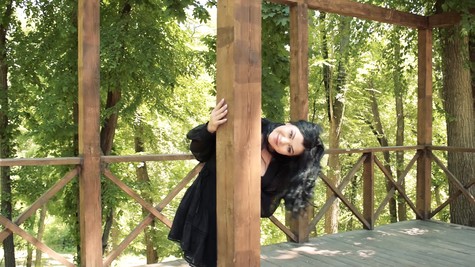 Get a much better idea of the lady's personality!
Discover her life and secrets no other men know :)
It's intriguing like finding an unknown world...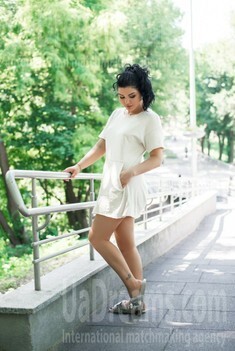 What I do in my leisure time?
I love life and I like to enjoy the time that is so valuable to me and that is running so fast. I like to be rhythmic, energetic and I like to try something new in my life. I want my life to be filled with light, warmth and love because everything is in our hands. I like to listen to music, I like dancing and sometimes I work as a dancer. People say that dancing is a language in which you can talk to everyone. I agree with this, but the absence of a man makes me sad because I really want to be happy. I like sports, I go to the gym. I like traveling. I like to spend time with my family, and I like the homely atmosphere that I so much dream of creating only in my family!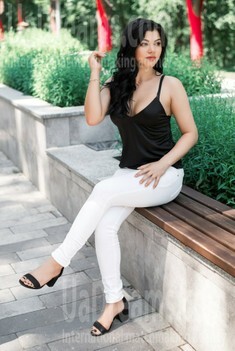 About my family
I was born in a small town. I have a small family: my mom, me and my younger brother. Today, all members of my family live in different cities of Ukraine, but we never lose our connection. Despite the fact that we are far from each other, we still communicate and we are always together. We also appreciate each other, because no matter how difficult it is for us, trust and support of my small family is an integral part. I really want that in my family we have these qualities because trust and love is the most important things.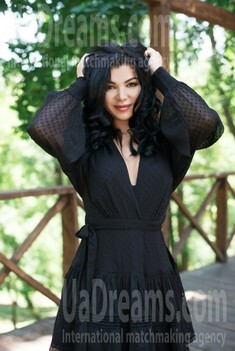 Our personal opinion of this Lady
Viktoriya is a very beautiful girl. She has a nice smile, she is very feminine. The girl is very positive, she likes to smile, but at the same time she is very serious and serious about her happiness. Her heart is open and she attracts with her simplicity and sincerity. She really wants to love and she is ready to share her love with a man that she has been waiting for this long time.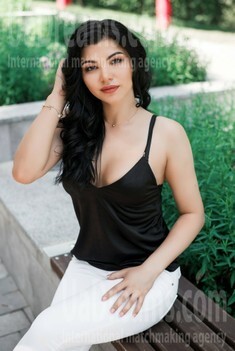 My typical day
My usual day is always varied and therefore not like all the other days. Every morning I wake up early, prepare healthy food for me and go to the gym before work. I am a cook by profession and I know a lot of delicious recipes, a lot of various European dishes. But I want to surprise my man, so I keep a lot of interesting things for him. After work, I like to walk. We have a very beautiful embankment and after my working day I want to visit it in order clear my head from work. I like to just sit and watch the lights shine beautifully over our wide river Dnipro. I like to look at couples and believe that I will also meet the one and only man very soon.
How would I describe myself
I am a girl who wants, needs to love and I really want to find my love. I have a very strong intuition and it never let me down. I am very open, but I am very sincere. I believe that we need to be sincere in this life because of a lot of hypocrisy and lies, as well as such people. I am afraid of loneliness, as it devastates me. It is important for me that I love that I will be in love and we as a team, support, appreciate and care for each other.