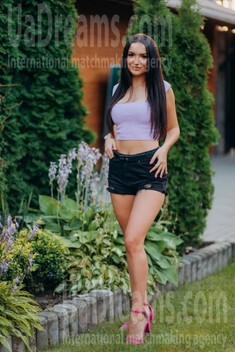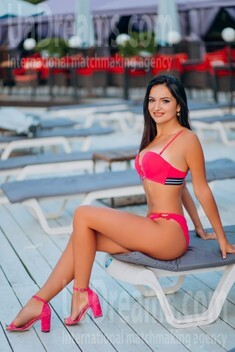 My typical day
I used to begin my perfect morning from cup of coffee and make up! This is simple things, that fill myself with right emotions! As I mentioned I like to look perfectly, be careful about myself and to give smiles to passers-by! I believe that woman is a real princess, who needs care and love! So I try to spend my day in love and trust! I can easily say, that I depend from my work! Usually my typical day is full of kid's energy and photo sessions! After coming home, I prepare delicious supper, sometimes I have late supper with my friends.
See her fascinating movements and charming smile...
Feel as if it was your first date with this lady — it is worth 1000 pictures!
Watch this video for FREE
Our personal opinion of this Lady
The Lady is very beautiful! She shines like a bright star and has personal, special energy! She is really active, full of charm and inspiration! She will be a real muse for someone! Her dark hair and brown eyes cam conquer everyone! She is also really pleasant, can charm with her lovely disposition and good manners! She knows about her life dreams, about building real relationships! She is full of love and shares her bright emotions with everyone! She likes to take pics, and tries to be in great mood all the time!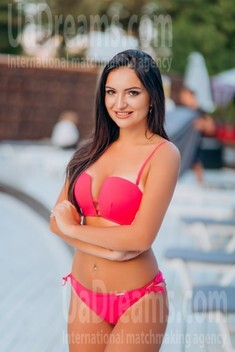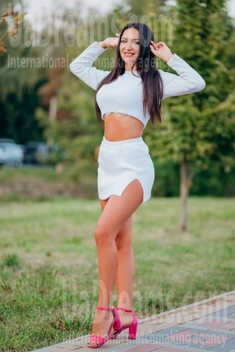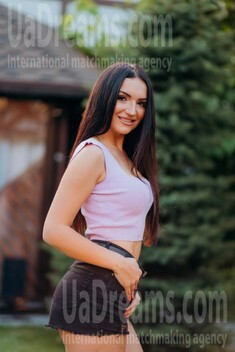 About my family
I was born in a small, but happy family! My parents are divorced and I keep in touch with my mom! In childhood I lived with my grandparents also, so they all brought me up rightly and showed all values in this life! I understood what "love" and "support" are thanks to them! We are really honest, have no secrets between each other, and this is the right model of attitude in my future family! We support each other even in bad situations, that's why I want to feel this in my own, future, happy family! I want my future husband to respect my close people, and I will do the same for him!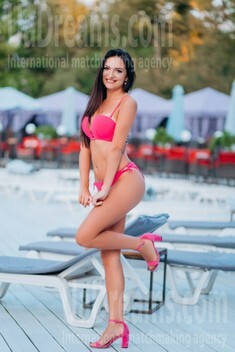 How would I describe myself
I am very independent, creative and good - looking. I appreciate my own punctuality! I don't like to feel loneliness, this is the reason I often spend a lot of time with friends! This is special time of relax! :) I love deep conversations and romantic meetings! I know how to become better and to support communication! Also I love kids! My work is completely connected with them, so I try to treat them carefully! I am fond of improving myself! Trying to visit a gym twice a week and can't forget about my own appearance! Beauty salons are my favorite place!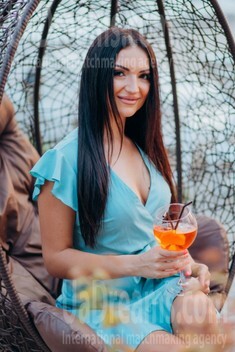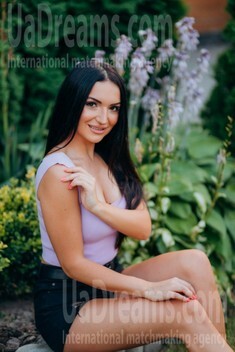 My future goals are
To unfold myself in different roles : as a woman, as a mother, as a wife! To build strong relationships, great career and to find my own purpose in life! I think it is important to see positive vibes in life, then it will get better and brighter! My nearest plan is travelling all around the world! I want to try everything in this world, to feel positive, love and well - being! Want to have good people around, appreciate real friendships and my future lover! I want to feel love, romance and to be in safe, I want to be around my future man!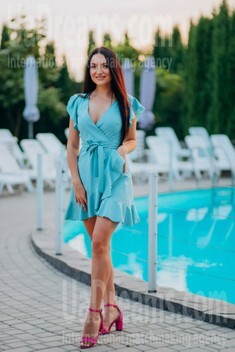 What I do in my leisure time?
I try to dedicate all my time to learning, and of course to job! I am fond of development! I love beauty and children, I love modelling and try to take part on this direction! I used to travel a lot, to explore new places, to have morning runs and to visit a sport gym! I like reading, watching films and meeting with my friends. I like to take nice photos! I can't imagine my spare time without my mom. She is my best friend and close person at the same time! She is my example of woman, and I try to be like her!
Get a much better idea of the lady's personality!
Discover her life and secrets no other men know :)
It's intriguing like finding an unknown world...


The type of man that I desire
Love is a special feelings, that I can share with man!So I hope to find a person who knows what it is "love" and can feel the same! I want to have a man, who knows all about me, who is really interested and make serious steps for our common future! In man I appreciate willing to understand me in different life situations! I have different situations in my life, I faced with cheating and different problems in relationships! This is the reason I want to have a mature man, who will accept all my flaws and despite this he wants to spend his life with me!