Birth Date
Height
Weight
Eyes
Hair
Build
Glasses
She is
Smoke
Drink
11 February
170cm 5' 7''
55 kg 121 lbs
brown
brown
slim (slender)
Yes
right-handed
No
Never
Birth Date
City
Height
Weight
Eyes
Hair
Build
Glasses
She is
Smoke
Drink
I'm looking for
11 February
170cm 5' 7''
55 kg 121 lbs
brown
brown
slim (slender)
Yes
right-handed
No
Never
Marriage, Romance, Relationship, Dating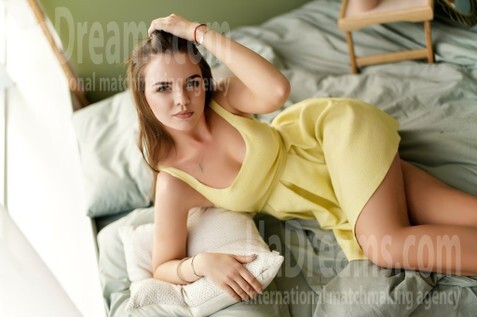 About my family
My family is simple and caring, consists of 4 of us: my parents, my older sister and me. My sister is my best friend, we are close indeed. My family always is a good example for me how the happy family relations must look like. Of course, we sincerely love and support each other. But one more thing about our family, that I value the most, is our openness. I think, that is the most important to feel that that you can share everything with your family and be sure they will understand you. Also, the good treat of our family is the sense of humor - sometimes a good joke can fix even the worst situation. :)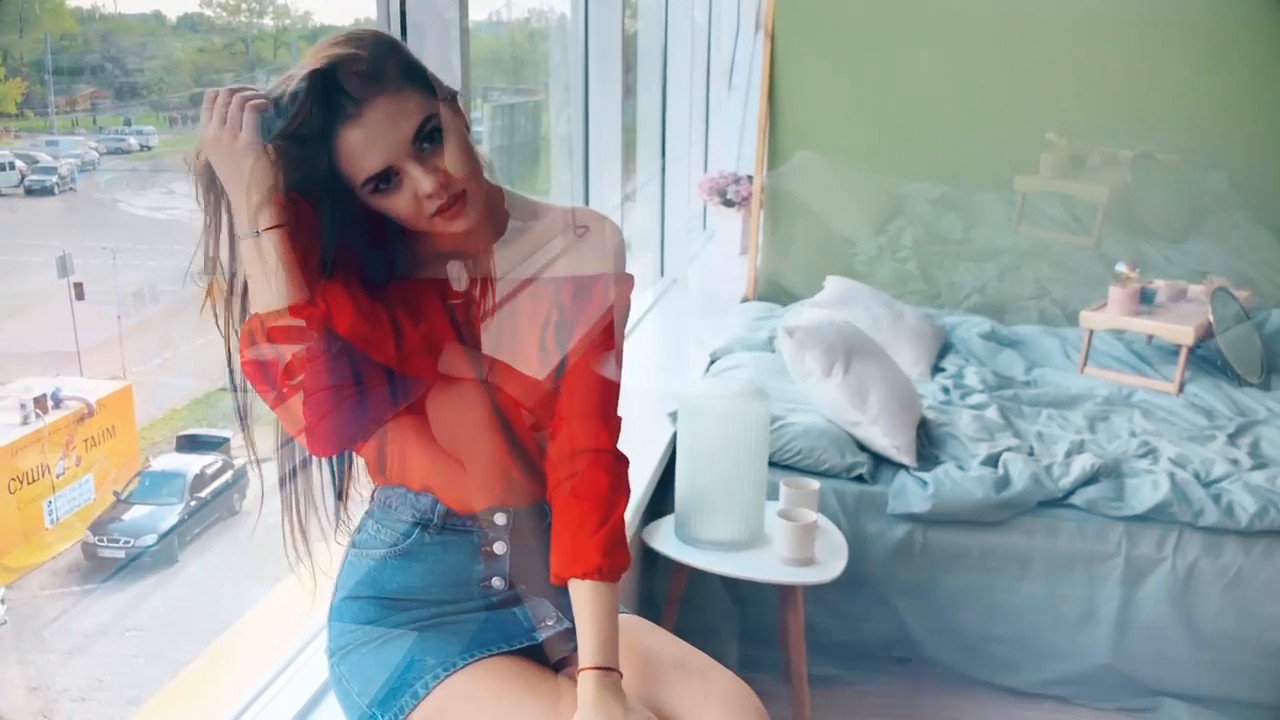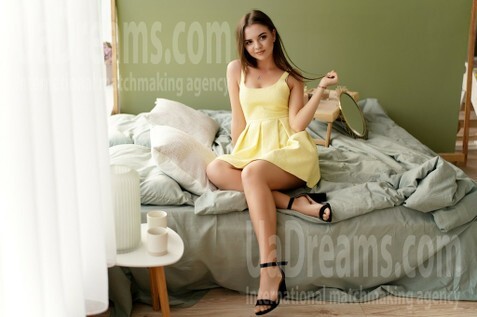 My typical day
I love the life and try to enjoy every simple day of it. Actually I am not early bird) And I can allow it, because I on shift work now. I can communicate a lot during my working process, and I love it. But that is why after working day sometimes I need to devote some time only for myself. On my days off I like to meet my sister or I can stretch at home and pay attention to some body procedures to relax and stay joyful and beautiful for my future man. ;)
The type of man that I desire
I am convinced that the most important things in happy relations are trust and respect. That is why I am looking for an honest, loyal, respectful and responsible man. I also need my man to be confident and goal-oriented one, who will become my inspiration and my defender. And in my turn I will give him all my warm, care, love and support. Appearance is not really so important, as man's charisma. And good sense of humor will be a gain. ;)
What I do in my leisure time?
I think I can say I am a trully joyful person, so I can get pleasure even from the smallest things. I can enjoy both simple walking in the park and laying around, watching movie :) I hope it will be a complete pleasure, when I share such moments with my belived man in the nearest future. I am kind of fond of music. It accompanies me everywhere. I enjoy listening to music, because it can cheer me up, even on the saddest day. I like to take pictures sometimes too.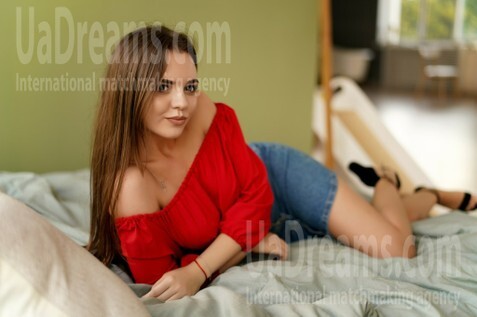 My future goals are
The main my dream now is to love and be beloved... I can say that is my goal as well, because I am ready to do my best to get it, actually I am trying right now, right here ;) I am in my place at my work, so I do not want to change something in this area for now. And I aspire to buy my own car in the future.
How would I describe myself
You should know I am open to all the opportunities in my life, I am sure that we should not miss them. I am a friendly and positive person and I try to share positive with my surroundings too, through smiles and humor. I think I have a good taste too. I like sweets and to be sweet. :))
Our personal opinion of this Lady
Yana is very cheerful, kind and open person. Bright, communicative, friendly :) She does believe in love and family happiness. And moreover, despite she is young, she is ready to bring that in her man's life.